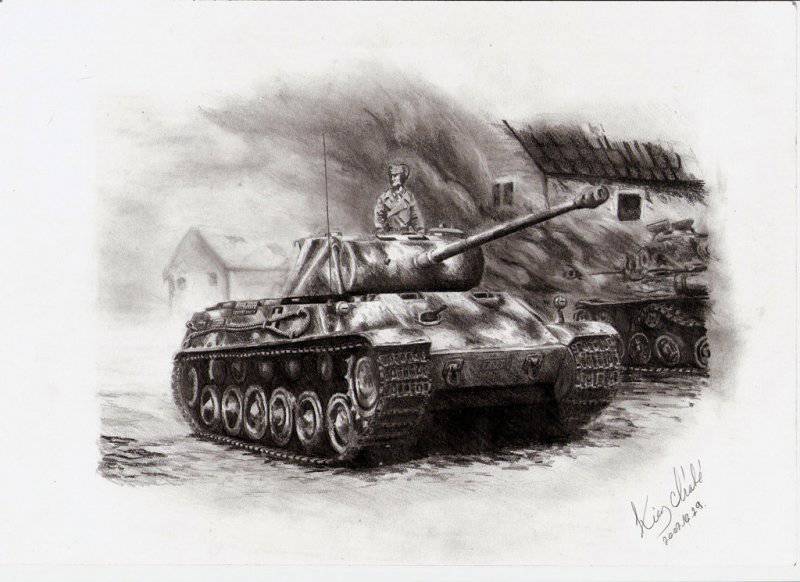 After mastering the production of light and medium
tanks
Hungary made an attempt to create a heavy combat vehicle. The General Staff commissioned the Institute of Military Engineering to design, and it was decided to construct immediately both a heavy tank and a tank destroyer at its base. The project was ready in July 1943, and in August, Manfred Weiss took over the project. The tank received the name Tas ("Tosh") - named after the leader of one of the seven Magyar tribes who came from Asia to Pannonia (the territory of modern Hungary) in the 1944th century. The first prototype without a tower and from non-armored steel was tested in the summer of 27, but on July XNUMX it was destroyed during the bombing of an American plant
aviation
. The production of the second sample was transferred to the Ganz factory, however, until December 1944, the enterprise ceased its work, the tank was not completed.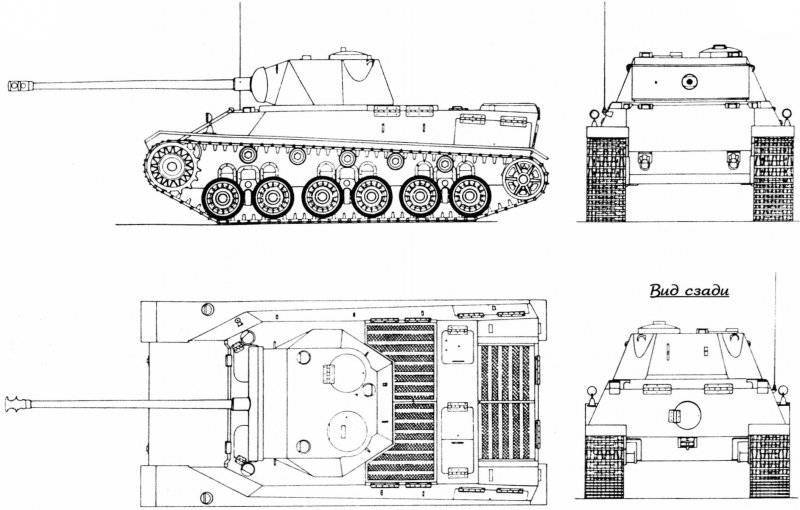 The hull of the tank was assembled by welding from rolled armor plates. Frontal parts of the body had large angles of inclination. The thickness of the front hull sheets reached 100 - 120 mm, onboard - 50. The frontal armor of the turret was 30 mm. In the turret, it was first planned to install a long-barreled 75-mm gun of Hungarian-made 43M, however later they preferred German 75-mm KwK 42 tank gun with 70 barrel lengths of caliber - the same as on Panther tank. Initially, these tools were supposed to be purchased in Germany, then licensed at home. The 8-mm machine gun 34 / 40А was paired with a gun. The tower had electromechanical and manual turning mechanisms. The second 8-mm machine gun was going to be placed in the frontal part of the body, apparently in the same installation as on the Panther version D, however, in the remaining Tosh drawings, there was no machine-gun installation in the body.

New powerful engine for "Tosh" did not have time to create. So I had to put two old Manfred Weiss-Z engines with 260 horsepower. each. The power plant with a total power 520 HP could provide the 38 tank mass with a maximum speed of 45 km / h. Power reserve was 200 km. The engines could work simultaneously for a common planetary transmission of a new type or separately, that is, the tank could move on one engine. The gearbox with multiplier provided eight gears forward and one back. The chassis consisted of six road wheels on board, interlocked in pairs. Elastic suspension element served leaf springs. Caterpillars - wide, 600 mm. On all machines, the installation of the radio station R / 5a was envisaged.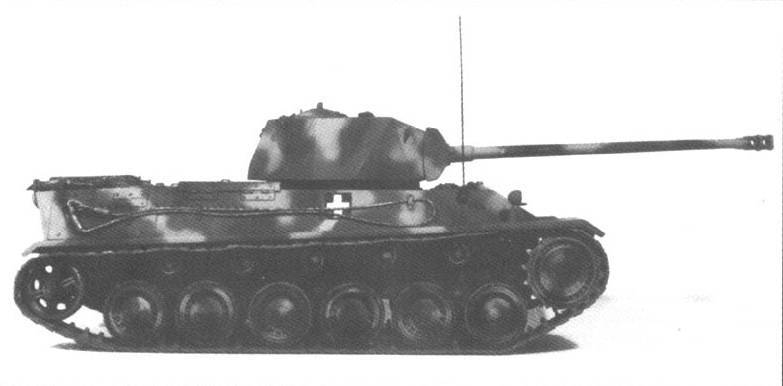 The self-propelled 44М "Tosh" was supposed to be created on a slightly broader base of the same-name tank, but with the same engine-transmission group and running gear. It was planned to arm it with a 88-mm German tank gun KwK 36 and even a KwK 43 gun with a barrel in 71 caliber. The layout of this ACS was similar to the "Jagdpanther". The front sheet of the hull with a thickness of 120 mm was set at an angle 60 ° to the vertical. The side sheets had a thickness of 50 mm. The combat weight was 36 T, the crew included 4 - 5 people. Self-propelled installation has not left the design stage.