Patriotic rifle ORSIS has become a world-class sensation
The pages of the KM.RU portal often contain materials of critical content. We offer readers interviews of experts who are not afraid to point out the real problems of our country. At the same time, it would be completely wrong to form only a negative picture of the present. In Russia, in spite of everything, there are major successes. Far from all the plants collapsed, not all the best minds went abroad.
The outstanding achievement of Russia was the ORSIS rifle, which has already managed to create a sensation both domestically and in the world.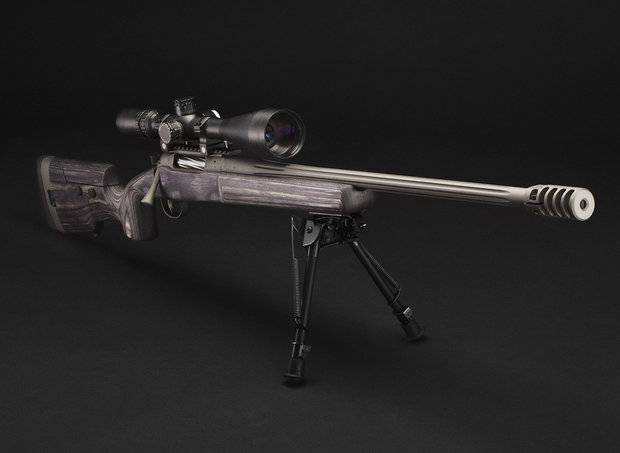 For details, we turned directly to the manufacturer. And here are the answers we received.
1. Is it true that individual ORSIS models are superior to world analogues?

All ORSIS rifles have the accuracy of 0,5 MOA. This means that five shots at a distance of 100 m fall in a circle with a diameter of 1,5, see. If a rifle has a accuracy of less than 1 MOA, then this
weapon
can be considered highly accurate. The accuracy of ORSIS rifles at half an angular minute corresponds to the performance of many foreign analog rifles, and sometimes exceeds these figures.
2. Which countries are the most serious competitors of domestic products in your field?

First of all, these are weapon manufacturers of Austria, England, the USA and Germany.
3. Is the ORSIS rifle a product for hunting, sport or self-defense?

The entire range of ORSIS is divided into three areas: special, hunting and sports rifles. Most buyers of ORSIS rifles are high-precision shooters and hunters. Thanks to calibers such as .300 Win Mag. (7.62x67 mm) and .338 Lapua Magnum (8.6x70 mm) The effective range of rifles in these calibers can be up to 1200 - 1600 m, respectively, which allows owners of ORSIS carbines to hunt long distances, whether steppes or mountains.
Excellent indicators of accuracy are of interest for athletes who take part in the Championships for high-precision shooting, and it should be noted, they perform very successfully.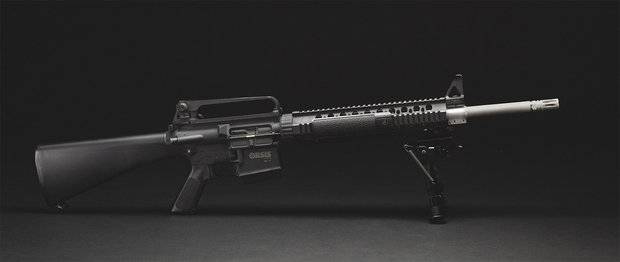 4. Tell us about victories with rifles ORSIS in competitions in high-precision shooting.

If we talk in particular about the ORSIS T-5000:
- The TsSN FSB Alpha team took the gold with the ORSIS T-5000 rifles at the 11 World Sniper Shooting Championship (Hungary) in 2012.
- Belarusian Alfa took the gold with ORSIS T-5000 rifles at the Sniper Olympics in 2014.
- Ian Berry with an ORSIS T-5000 rifle achieved excellent results (third place in the "B" and "G" classes) at the prestigious "Mac Queen" sniper competitions in the UK in 2014.
- The ORSIS T-5000 rifles brought gold to the Chinese team at the Sniper Shooting World Cup (Hungary) 2015 year.
- Valery Shits with an ORSIS T-5000 rifle won first place in the qualifying match (600 distance m) at the F / TR Championship in Pakistan in April 2016 of the year.
This is not the last victories of the flagship "Promtechnology", many records and achievements are still ahead!
5. Why is the price of your products so high, and do you plan to lower them?

The price of ORSIS rifles is absolutely competitive for rifles of this class. The fact is that the technologies and materials used form the final cost of the product. For example, grooves inside the bore are made by single-pass cutting technology, the so-called "Technology of Champions". This method is quite expensive and costly in terms of time, but it allows you to get trunks with excellent accuracy and minimal tolerances.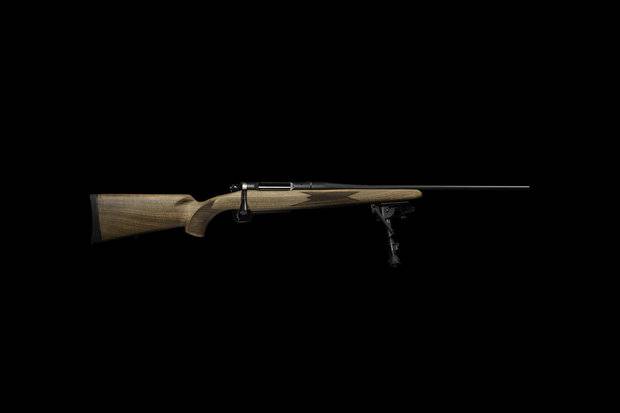 It should also be noted that modern high-precision weapon systems can only be made of first-class materials. Wood laminate and high-grade barreled steel used for the manufacture of barrels: stainless steel (type 416R) and chrome-molybdenum steel (type 4140). Special stainless, high-strength steels are used for the production of bolt groups and release mechanisms. False constructions are made of various materials: wood laminate (special weapon plywood), precious woods and aluminum.
If we compare the cost of foreign rifles in Russia, in most cases ORSIS will have the most attractive price.
6. Are there orders for ORSIS from other countries?

We are actively working in the international market: with the countries of Europe, the Middle and Far East, the CIS countries.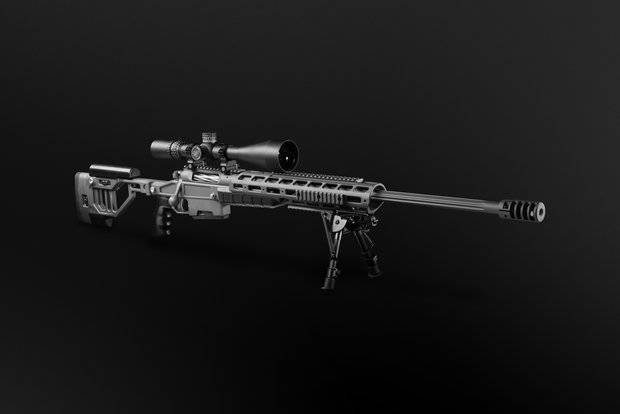 7. How strong is the design base on which ORSIS is based and will there be any new models soon?

We have our own design office, and it has developed advanced technical solutions that are implemented in the process of manufacturing high-precision weapons systems ORSIS. For carrying out design work, modern software, computer simulation tools and control software for CNC systems are used. Cooperation with specialists of leading Russian research institutes and higher educational institutions specializing in metalworking, materials science, design and testing of modern weapon systems is carried out on an ongoing basis.
ORISIS is above all a whole team of like-minded people who are passionate about work, aiming at achieving the best results and proud of their products.
At the plant's facilities, a full cycle of production of rifled weapons has been established: the manufacture of barrels, bolt groups, triggers, boxes, assembly, inspection and test shooting of finished products. Development of designs, technologies, selection of equipment - all this was carried out by the specialists of the plant without the involvement of foreign experts. Rifles ORSIS - completely independent, original development.