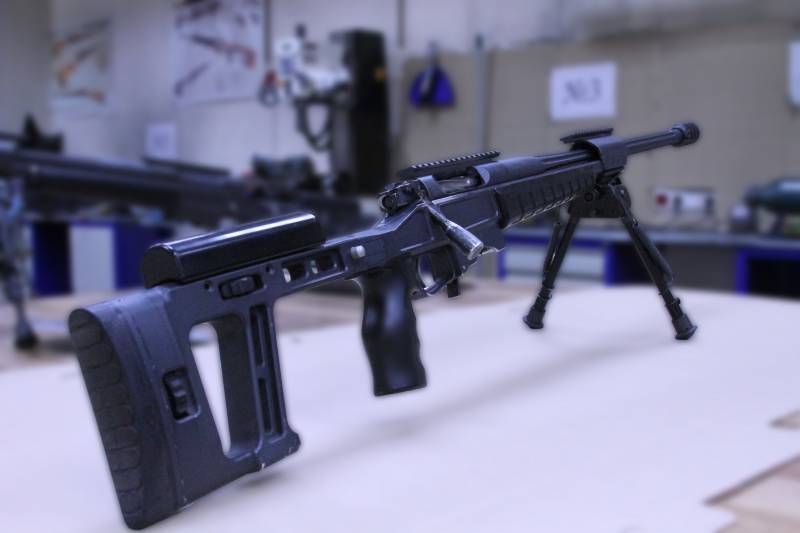 Not long ago, the Orsis T-5000 rifle in the .308 Win caliber (7.62x51 mm) was delivered from one of the shooting galleries to the service department of PROMTEKHNOLOGIYA LLC for the further replacement of the barrel. This unit
weapons
was released at the company's factory in 2013 year.
Each rifle, manufactured at the Orsis plant, has a serial number by which you can find out all the technical characteristics of the weapon: barrel length, pitch and number of grooves, caliber.
According to information from the staff of the shooting range, the rifle's nastrel amounted to about 20 000 shots. When firing used bimetallic bullet cartridges, which are known to have a detrimental effect on the internal bore and generally reduce the possible life of a rifle.
The reason for the appeal of the employees of the shooting gallery was the so-called "irons". A situation of this kind arises when the barrel cannot stabilize and twist the bullet and it "comes" sideways into the target (the shape of the hole on the target resembles the base of the iron). Such signs indicate critical wear of the trunk with the need for its further replacement.
Also, the photo shows two shutters for comparison. On the bolt on the right, you can see the degree of wear of the edges of the combat stops after using the rifle in harsh conditions.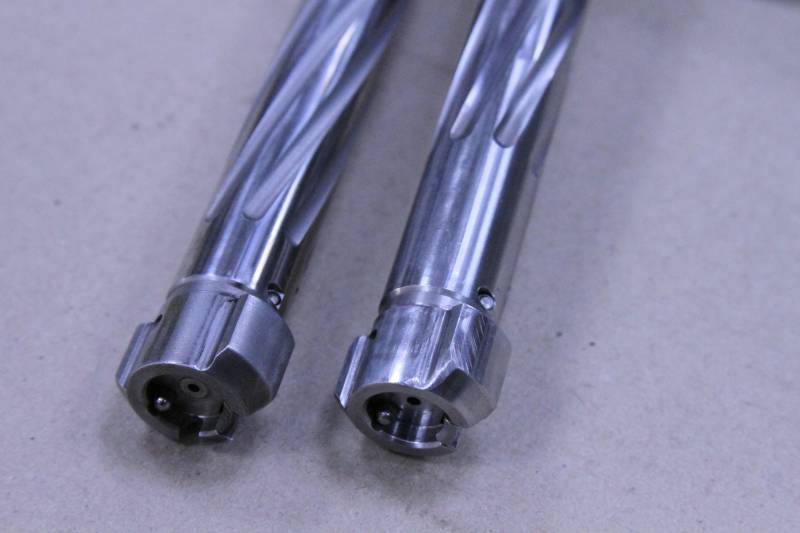 As a result, a new barrel was manufactured and replaced in the barrel workshop of the plant "Promtechnology".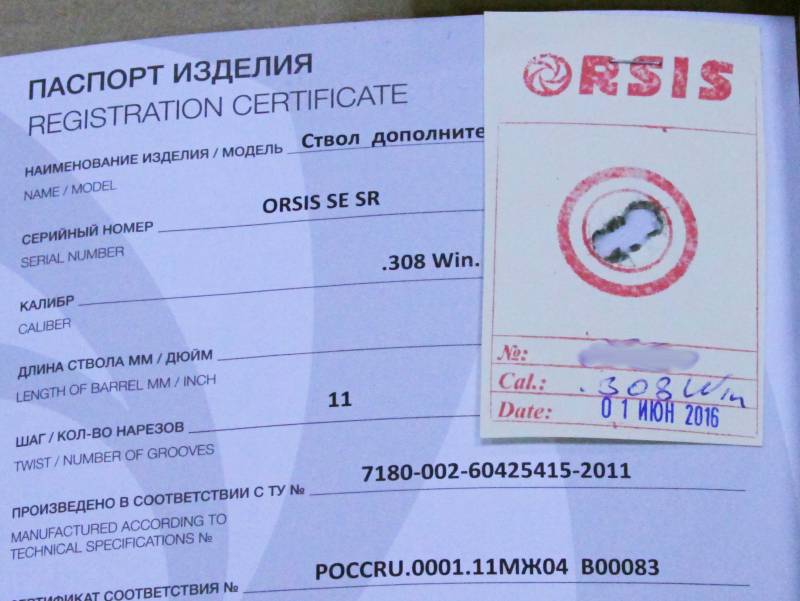 With such a large adjustment and wear of some units, after replacing the barrel, the rifle demonstrates accuracy in the 0,25 MOA. This is 2 times better than the guaranteed accuracy in 0,5 MOA (at the 100 distance, the 3 meters are "shot" in a circle with a diameter of 1,5 cm), which the manufacturer guarantees for new rifles. All this speaks of the high quality of manufacturing all metal parts and the reliability of the firing unit.
Laboratory tests provide only a superficial picture of the possibilities of the model in certain conditions. Shooting range is a real exam for a rifle. Dozens, hundreds of people weekly test weapons for strength, not giving him favors and not using the highest quality cartridge. With proper care, timely repair and maintenance, weapons with "mileage" only gets better. Running keeps the shape.