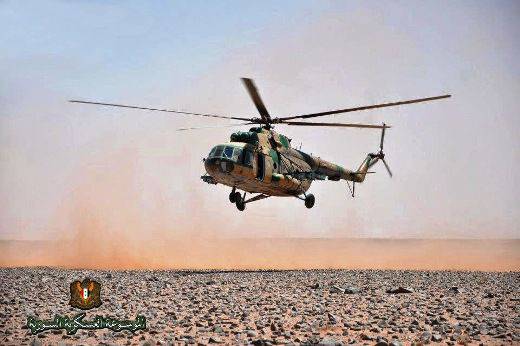 Mi-8 helicopters have been flying in the Syrian sky since the beginning of the 70-s. In 1973, more than three dozen of these helicopters were actively used in hostilities to liberate territories seized by Israel. In particular, using the G8s, Syrian paratroopers managed to successfully capture and control the strategically important Mount Hermon for some time.
With the beginning of the civil war in Lebanon and the introduction of the Syrian contingent Mi-8 there, they were involved in supporting the actions of the combat units of this Arab country.
In 1981, two Syrian Mi-8s were attacked by Israeli F-16s and were shot down. One was struck from
aviation
guns, the other with a Sidewinder air-to-air missile.
During the repulse of the Israeli aggression 1982, the helicopters of this type were again at the front, but during this conflict they did not suffer any losses at all.
When the internal political situation in Syria escalated, there were about a hundred Mi-8 and Mi-17 in service with this country. With the beginning of the armed confrontation, the helicopters began to be actively used for fire support, the transfer of personnel, ammunition, transportation to the rear of the wounded. Western media still write a lot about the use of these so-called "barrel bombs" by these turntables.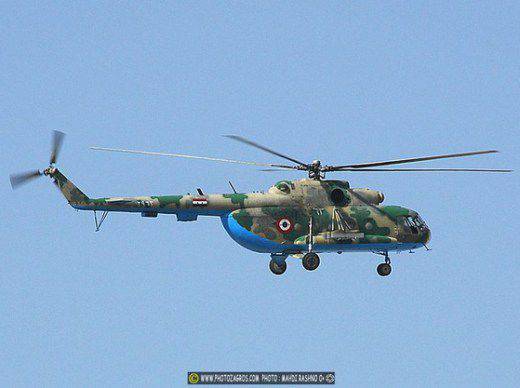 Helicopter pilots of government troops had to act in difficult conditions, since the insurgents had at their disposal not only various rifle gunmen.
weapon
, but also various air defense systems, such as the portable Strela-2, Eagle, Chinese FN-6, as well as mobile systems like Osa. Therefore, losses began to be recorded. The situation was complicated by the fact that the helicopters were not equipped with modern means of countering. Nevertheless, even in such extreme conditions it happened that the G-8, after hitting anti-aircraft missiles, could continue the flight, saving the lives of the crew and the landing force.
Danger lurked helicopters not only in the sky, but also on the ground. Repeatedly, terrorists managed to beat down helicopters right at the airfields. For this purpose, guided anti-tank missile systems were used, such as Metis, Cornet, HJ-8.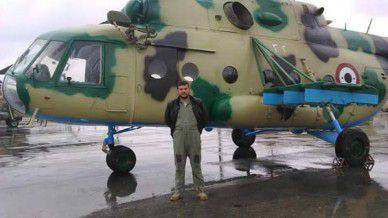 In addition, government troops lost equipment on the captured air bases. So, at the airport of Taftanaz, in the province of Idlib, the militants managed to capture about two dozen Mi-8 and Mi-17 in different condition. In total, according to various estimates, over the years the Syrians have lost more than fifty helicopters of this model. And yet, despite significant losses, these helicopters still make a worthy contribution to repelling the aggression of international terrorism and to the coming victory.