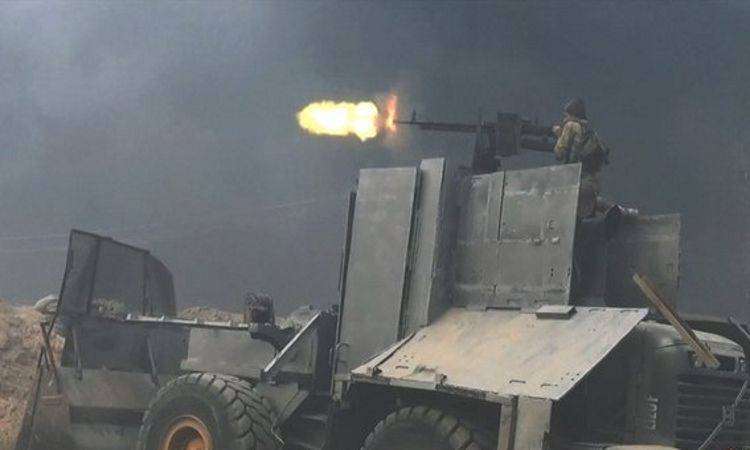 The engineering masterpieces of the Islamists have long deserved a separate article. Indeed, in their "talented" hands, the simplest American pick-up artist can in the shortest possible time become the most real chariot of jihad. In the arsenal of terrorists there are
armored dumpers
, self-made self-propelled guns, pick-up carts and even some semblance of balloons from condoms. This exotic technique is forged by the "craftsmen" of jihad by the artisanal method, in purely field conditions.
The most popular among terrorists are former civilian pickups Toyota and Mitsubishi, in the back of which they usually mount a heavy machine gun, a mortar, and sometimes even a whole MLRS, taken from a downed helicopter. The survivability of such cars is a big question, since the burning products of NURS often set fire to the chariot itself. The expenditure of military equipment is subject to the golden rule of the suicide bomber: "one machine for one salvo".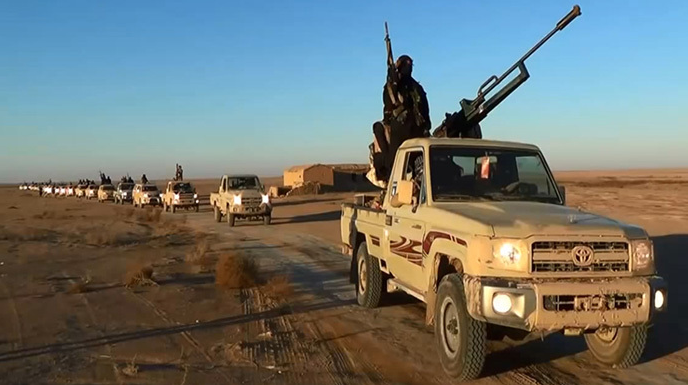 In November of last year, a video appeared on YouTube, where a workshop for the production of quite specific anti-aircraft weapons — condoms inflated with volatile gas and attached to them with explosives — was shown. British journalists then
fun joking
that the terrorists chose the most "safe" method of dealing with the Russian
aviation
.
Attacks by suicide bombers are still one of the main tactics of the caliphate. In order to attack specially protected objects, terrorists assemble armored mastodons in their workshops, designed to overcome any barricades in their path. A striking example is the dump truck BelAZ equipped with steel sheets, intended to attack the Syrian airbase T4.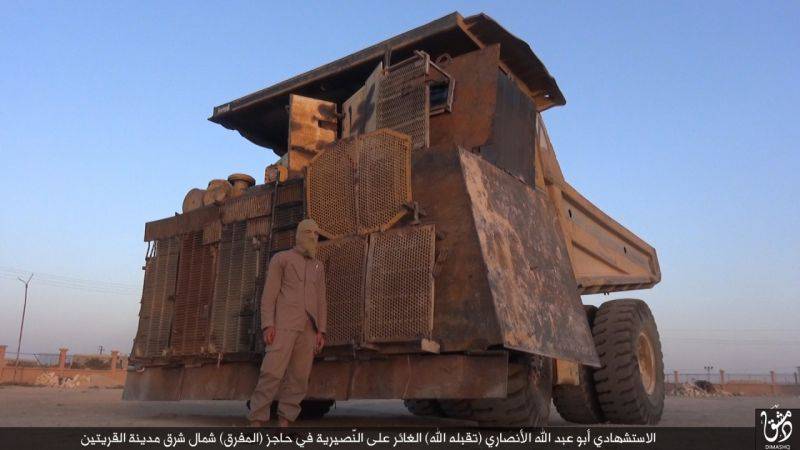 Sometimes even an ordinary motorcycle can be converted into a destructive bomb, driven by a suicide bomber.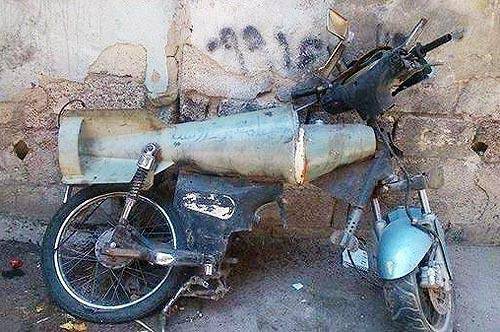 I present to your attention a self-made self-propelled artillery system FSA mounted on the chassis of a light truck. This exhibit was discovered in the vicinity of Damascus in January last year. The cannon cannon of the "complex" is designed for firing powerful high-explosive shells weighing no more than 10-15 a kilogram.