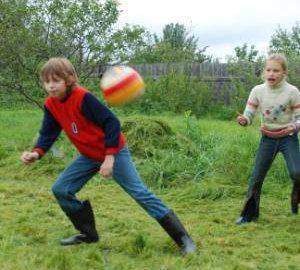 The so-called "pendulum", which allows one to go away from bullets, is one of the phenomena that distinguishes the so-called Russian styles ... Decades ago, the "pendulum" caused a notorious admiration, without critical perception. Now - exactly the same deliberate pitement, and also without trying to figure out and understand what's what. Experiments, when some big-bellied uncle, having decided to recall youth, tumbles to the best of his ability, and his drinking companion shoots him with rubber bullets from a children's pistol, we will not consider.
If only because the experiment is not pure, and the "pendulum" is not that. Why? Let's try to figure it out. Although, the theme, of course, is still that. But we must at least try to dot the i's.
We recall the words of Bruce Lee: "The board can not answer." Clearer? Not? Then we go further.
Take a good shooter who, in a favorite, cozy dash, quietly knocks 10 out of 10.
And ... send it to a biathlon competition - let's say, to a world-class competition.
Now he himself is under the gun of millions of views (he is shown live to the whole world, and he knows about it). Add the views of the audience directly on the track, as well as, of course, the views of rivals. And he also needs to go skiing no worse than the others, his arms get tired of, and his breath catches, and he also needs to shoot quickly and accurately (to be no worse than others, and not be late). How much will he beat out on average now?
We will be sadists to the end, and send the ill-starred poor fellow to ... war. Now the target: a) is mobile b) it shoots itself in response c) at any moment the shooter can cover with a random fragment, a projectile, a bomb — anything. How will he shoot in this situation? Can you make at least 1 effective shot from 10?
By the way, the Americans conducted research and found that only 1 / 10 men are suitable for war. Moreover, in modern conditions, in the modern world, these are often psychopaths and maniacs. Sadists who can legally fulfill their desires in a war. An ordinary person must step over the threshold in order to shoot at another living person - therefore, only about 30% of soldiers in a war are fired more or less accurately. The rest of the machine sticks out of the trench and bullet into the light of God, like a pretty penny.
So, we found out that we are not talking about a situation where one stands with a pistol and fires, and the second one, all in sweat and soap, tries to avoid bullets due to dizzying somersaults or mysterious body wiggles. We are talking about a "duel", a shootout, about a mutual fight!
In which it is still unknown who will win. And the "pendulum", which means a whole range of technical and psychological actions, helps - but is not a magic tool. It only increases the chances of the shooter.
What is the "pendulum"?
Firstly, this is the notorious "lower acrobatics" - a series of somersaults and rolls that help to move quickly from shelter to shelter, change battle levels (from stand to squat and back, etc.). These movements are performed forward, backward, right and left, and also diagonally in four directions.
Secondly, the level change. For example, a sharp drop on his back. Or squatting on one leg to the side, which performs two tasks - changing the level and leaving the line of attack (shot). In this case, the fighter himself makes a shot. The enemy needs time to analyze the changed situation and adjust its actions to reflect this. This can give a gain in time - even if it is minimal. In addition, it introduces the enemy in a stressful state.
Abrupt change of level and unexpected, unconventional movement can help in the fight. People are mostly guided by stereotypes in their lives. It's one thing to shoot at an opponent in a rack or in a squat (these are habitual positions), and another thing for an opponent in a jump (in a long roll "swallow") is an instant movement with an incomprehensible trajectory and landing place. We add that the "flyer" had just shot himself and it's not so easy to navigate. Do not forget that the enemy is in a state of stress! War is a mutual shooting.
Do not forget also that human vision is limited not only on the sides (peripheral vision), but also on the top and bottom. Therefore, people stumble their heads on branches or beams, or step on a rake ...
Due to this, there are possible "invisible" blows to the lower leg, groin, or even an uppercut, which the victim may not see corny - as if out of sight. On the other hand, the same special forces can look out of the door not as usual - at the level of human growth, or from below, but vice versa - from the top, dragging a stepladder to the aisle. This is also non-template. We are accustomed to, that if someone looks out from behind the door, then he does it at the level of human growth. Upstairs we will not even look.
Thirdly, psychological tricks. Disguise camouflage is based on perception stereotypes. It seems to be just green-yellow spots, and it is already more difficult for consciousness to grasp the human image - the human silhouette "breaks", begins to merge with us for the terrain. Since the association with the human figure is lost. A connoisseur of disguise can only cover his face with a pair of large leaves, and it will already be very difficult to see him even from close distance (if his body is additionally covered).
Ability to use the situation for their own purposes. Even in the event of a collision between an unarmed person and an armed person, the first one can at least get away from the enemy. For example, maneuvering in such a way as to unfold one facing the sun is to blind. Taking advantage of the confusion, a dashing warrior can again jump at an armed enemy in a roll, land under his feet so that he does not see him and strike at vital points. Or run away.
An important point concerning the patterns of thinking, too - the modern man, imagining the "pendulum", automatically represents a shootout in an urban environment. And if you imagine the situation in the forest? Where is full of natural shelters such as trees, stumps, bushes, etc.
In the firefight (not hand-to-hand!), The hull is also used to reduce its area. Roughly speaking, turn sideways to the enemy, so that it was harder to get. This technique was also used by duelists of the Pushkin-Lermontov era — they stood sideways to the enemy, holding the Lepage pistol in their hands: firstly, it was more difficult to get there (considering that "lepage" was not a "stechkin"), secondly, the fighter protects to some extent, a hand; thirdly, a person in such a position is covered by a more massive, than now, barrel of a pistol. In general, what is, and all protection!
Let's sum up.
What is the "pendulum"?
- Leaving the line of attack (shot)
- Psychological impact on patterns of consciousness - unusual, non-standard actions make it difficult to assess the situation. That is, give time for some action. Since the enemy must first analyze the situation, then make a decision, then act. We can say that this is a gap pattern, which leads to the stupor of the enemy (at least short-term), and the inability to perform effective actions.
The pendulum is a natural movement - when children play snowballs, they shy away from the "shot", although no one has taught them that.
Another useful game that develops the ability to leave the attack line is good old bouncers.
For the first time the term "pendulum" in hand-to-hand value appeared in V. Bogomolov's work "The Moment of Truth" (In August, forty-fourth), 1974).