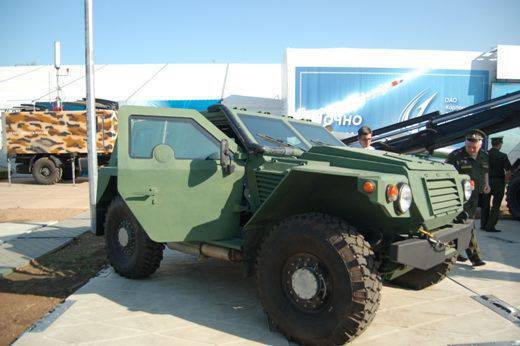 Developed in Russia assault armored car "Ansir" has a number of characteristics that are not present in modern domestic, and in most Western armored vehicles. For example, this combat vehicle may well "walk" on the water. The quality is very valuable for the equipment of the units of special operations, intelligence, etc.
At the disposal of the "Bulletin of Mordovia" there are unique photographic materials provided by the department "Wheeled Machines" MSTU. N. E. Bauman, they captured moments tested "Ansyr" at the site in Bronnitsy. As an assistant professor of the department, Alexander Kartashov, told us, the armored car confidently overcame water obstacles, while demonstrating the speed of 5-7 km / h.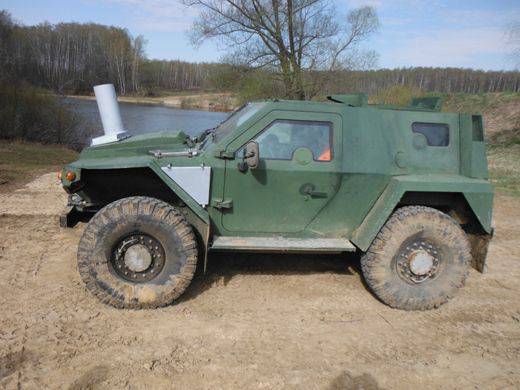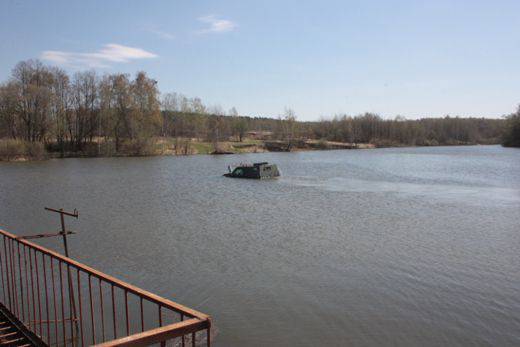 In principle, the presented photos say a lot. By the way, on the forum "Army 2015" the author had a chance to talk with the officers - the ground workers, they noted that the car could be used not only in reconnaissance, but also in other divisions, including, including, the military police. Very high "Ansyr" was evaluated by the officers of the Airborne Forces who were at the event.
This armored car also has good mobility characteristics. On the highway, it develops to 130 km / h. Corners of rise and descent and roll not less than 35 degrees. Power reserve - up to 800 km.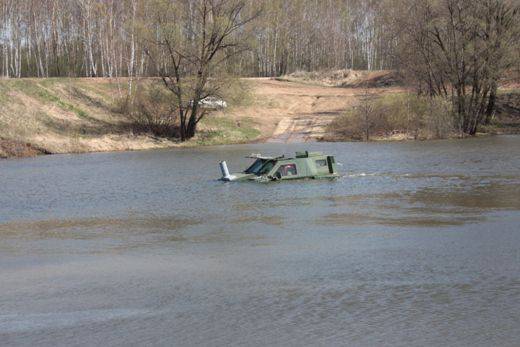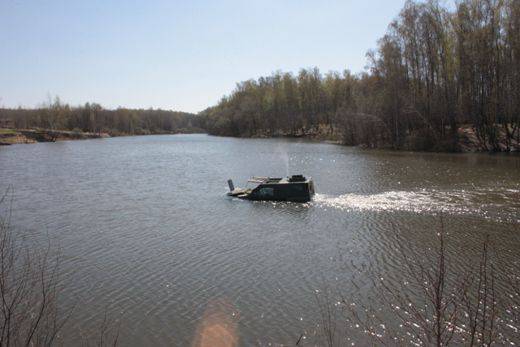 The diesel engine has horsepower 180. Transmission - mechanical, with a constant drive of all wheels, forcibly locking the cross-wheel and center differential.
Length / width / height, mm - 4000 / 2100 / 1850. Base, mm - 2500. Clearance-350 mm.
"Ansyr" has a carrying case with a level of protection according to 5 class GOST 50963-96. Weight about 4200 kg. The mass of the transported freight to 800 kg.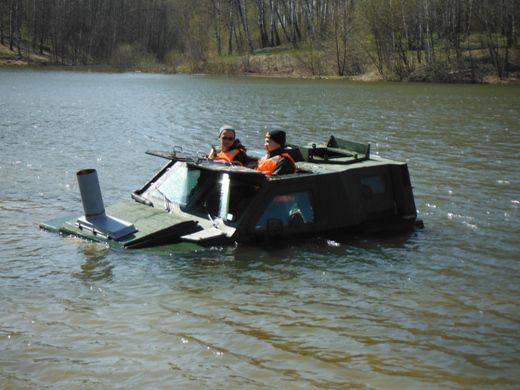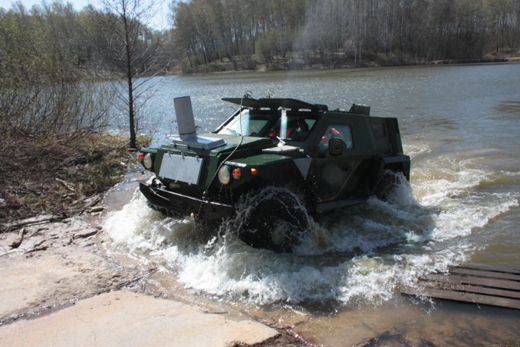 The car in the outgoing year was demonstrated at the forum "Army 2015", "Innovation Day of the Ministry of Defense" and INTERPOLITEX - 2015.