As part of the state tests of the rescue vessel "Igor Belousov", the first episode was tested - checking the possibility of performing rescue operations during diving descents by the method of short-term diving (KP) to a depth of 60 meters.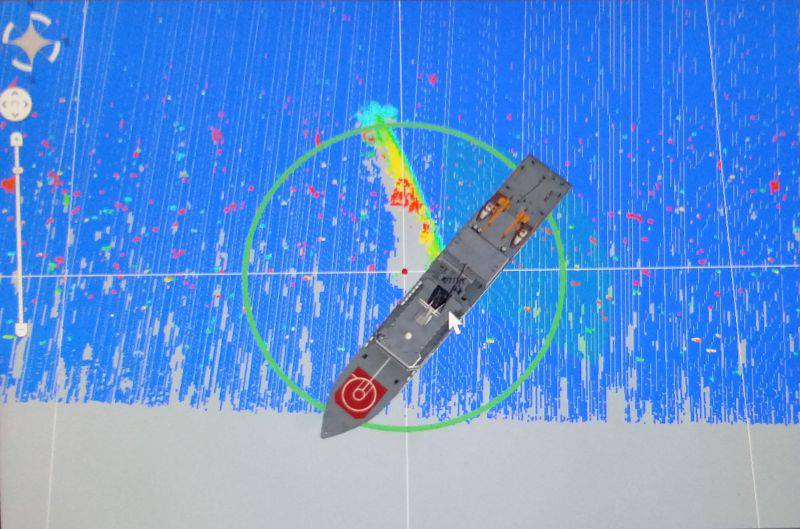 The first episode of state tests envisaged: search and examination of a conditional emergency submarine and underwater work by divers.
The search for the emergency object was carried out using side-scan sonar, after which the Panthera Plus remote-controlled underwater vehicle (RTPA) conducted its inspection.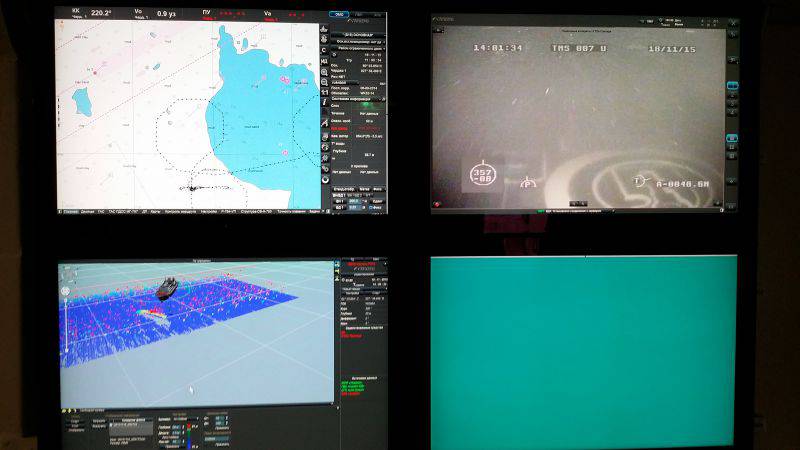 During the underwater work at the working depth - 60 meters in the diving bell was delivered the first three divers. Two working divers brought a guide cable to the Eponov fencing of the rescue devices of the submarine (ACS PL), along which high-pressure air (GD) hoses are fed from the rescue vessel to blow the main ballast tanks and ventilate the submarine compartments. The operator of the diving bell ensured the work of divers, ready, if necessary, to assist the victims.
After completing the assigned tasks, the first three divers returned to board the ship for decompression in the pressure chambers. At this time, its place at the depth was taken by the second, whose divers worked off delivering deep-sea canisters with rescue assets inside the emergency submarine.
All tasks were successfully completed. The total assistance time for an emergency submarine was about 2 hours.
Recall, on November 16, 2015, the rescue ship Igor Belousov sailed into the Baltic Sea to undergo state tests, which will end in early December. After the successful completion of the final certification, the ship will become part of the Naval
Fleet
.