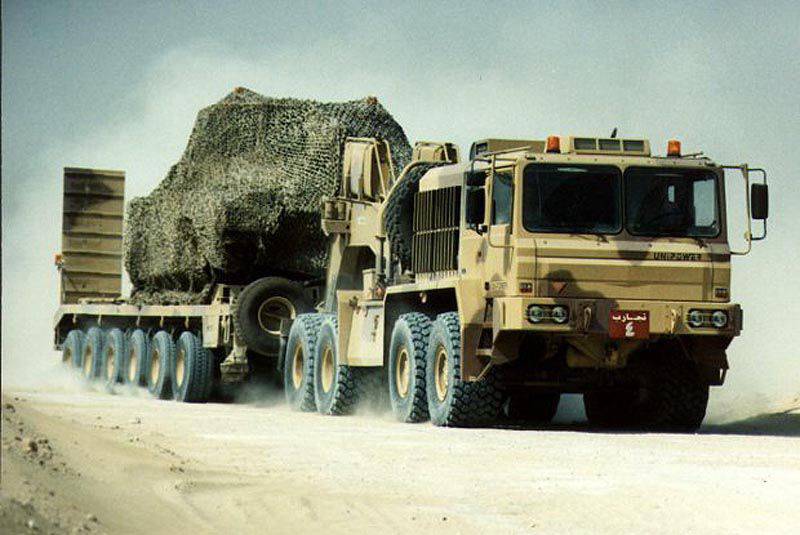 Tank conveyor Unipower MH-8875 did not receive production orders
The Unipower MH-8875 tank transporter was a further development of the special wheeled chassis of the M Series 8x8. It was developed at the end of the 80-ies and was intended for towing the main battle tanks Challenger 1 and Challenger 2 and other combat vehicles. At the beginning of 90, only one copy of the MH-8875 completed the tests and evaluation. In 1994, Alvis Plc bought Unipower and the truck was designated Alvis Unipower.
The Unipower MH-8875 was proposed for the British Army as a replacement for the Scammell Commander, which was put into service in the 1983 year. However, Alvis was excluded from the application process. This tank transporter was also offered to foreign customers, but did not receive orders from them. At the end of 90, the production of all Alvis Unipower troop trucks was stopped due to the lack of orders. In 2004, Alvis was acquired by BAE Systems. Currently, the British Army is operating the 1070F heavy transporters of the American company Oshkosh.
Unipower off-road tank transporter was intended for complex military applications. He could transport main battle tanks with a maximum mass up to 70 tons. Thanks to the 8x8 configuration and powerful engine, the car had good throughput. The MH-8875 transporter was used together with a semi-trailer specially designed by the French company Nicolas.
The cab of this tractor contained a driver and five passengers. That is, he could transport a tank or another combat vehicle with the entire crew. As an option, two sleeping places could be arranged in the cabin.
The Cummins QSK-8875 hp 19 turbo diesel engine was installed on the MH-750. The engine was located in the rear lower part of the cab. Thus, the layout allowed to reduce the height of the machine. Also, this design protected the radiator from damage or clogging with dirt. The engine was connected to a five-speed gearbox. Two front pairs of wheels driven. The machine was equipped with a centralized wheel swap system. A transporter with a tank developed a maximum speed on the highway 85 km / h.
The machine was equipped with two winches with a pull of 25 tons. They should have been used to load damaged or broken machines onto a semi-trailer.
options
Unipower MH-8875 had one, but somewhat more successful version of the MH-6600 6x6. It had the same payload up to 70 tons. In 1995, a total of 9 of such tank transporters with corresponding trailers were exported to Oman, where they were used to transport Challenger 2 tanks.
Admission to service -
Configuration - 8x8
Cabin capacity - 1 + 5
Dimensions and weight
Weight (empty) ~ 25 tons
Maximum loading capacity - 70000 kg
Length ~ 10 m
Width ~ 2,9 m
Height ~ 2,7 m
Mobility
Diesel engine Cummins QSK-19
Power - 750 hp
Top speed - 85 km / h
Power reserve ~ 1000 km
Driving performance
Bias -?
Side bias -?
Vertical scarp ~ 0,5 m
Trench ~ 1,4 m
Ford - more than 1 m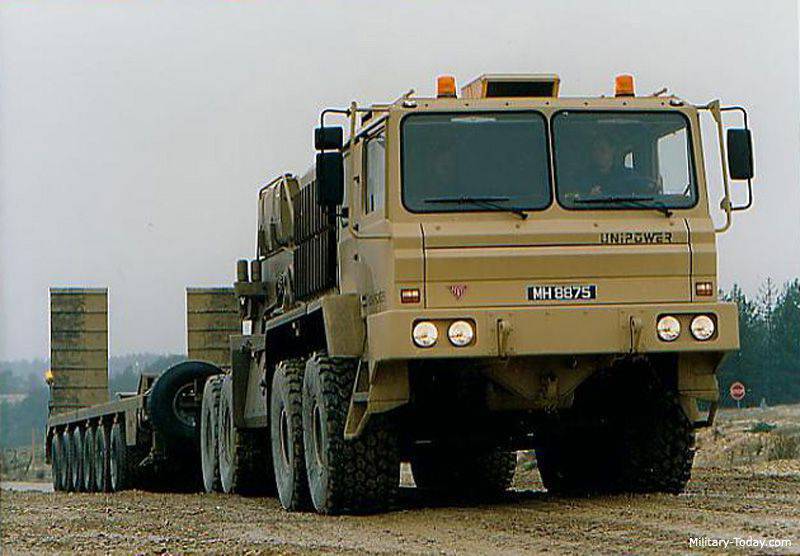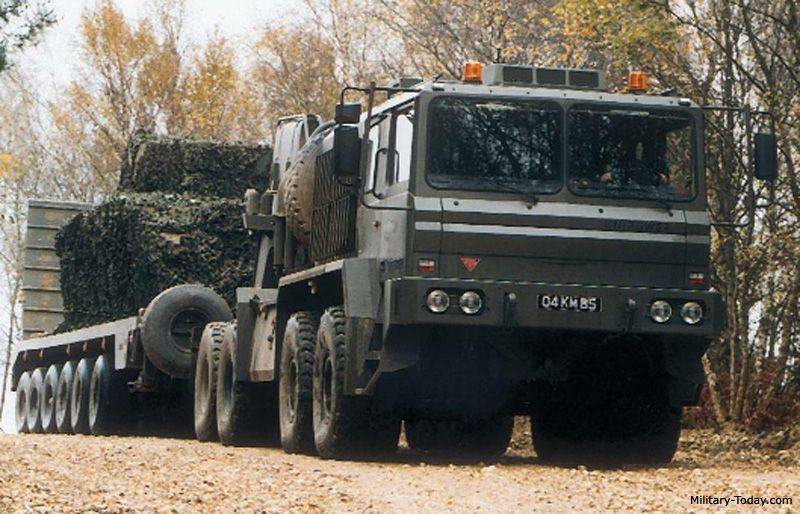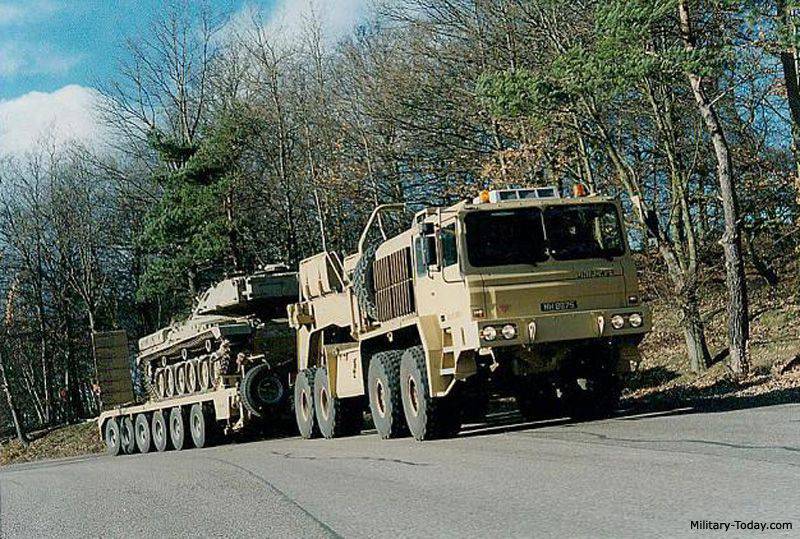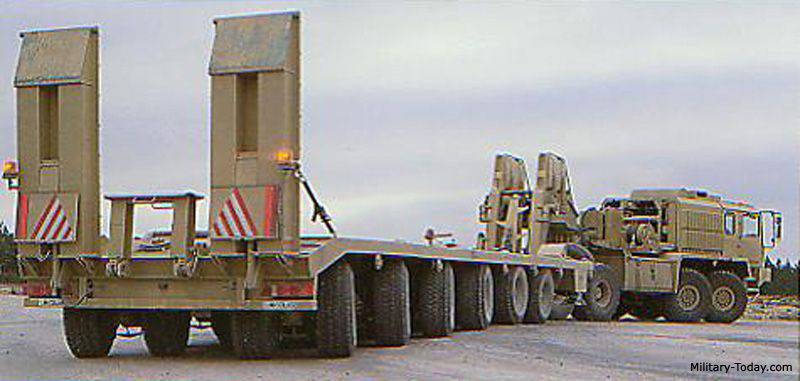 Materials used:
www.military-today.com
www.armyrecognition.com
www.trucksplanet.com