The theme of American military bases in Germany rarely rises in the German and world media, and one would think that they do not exist at all. Of course, such a view has nothing to do with reality. They are and a lot of them. How much? It is enough for Berlin to make regular decisions that do not even diverge from national interests, but from elementary common sense. Corrupted relations with Russia and inviting an insane number of migrants are just the latest and most striking examples.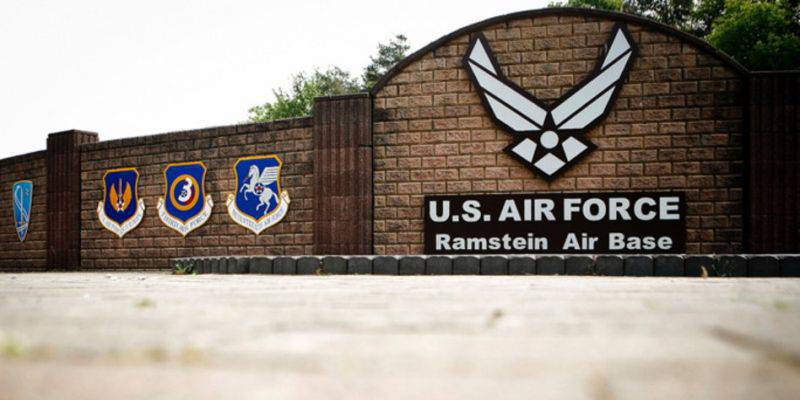 The deployment of foreign bases is served as the obligation of Germany as a member of NATO. So, Berlin must provide the Allied supply lines. The 2014 42 US troops, 450 13 - Great Britain, 400 1 - France, 623 - Netherlands, one hundred soldiers from Belgium and Canada are in 477 year in Germany. For comparison: this is more than the number of US troops in Japan. By the way, the figures are far from final. In some German sources, only the number of US military personnel reaches 71 thousands.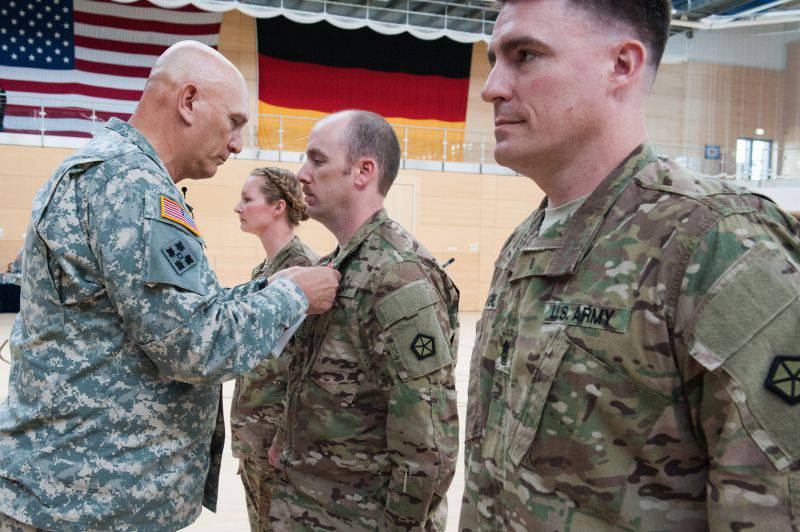 The German press almost never criticizes the American presence or any action of a foreign contingent, on the whole the general level of description of the existence of bases in the range from neutral to enthusiastic is maintained. This position has created in the German blogosphere a series of pictures in the genre of caricature demeaningly showing the role of modern Germany in relations with the United States. It is difficult to say how much this reflects the mood of the majority in German society, but at least some of the citizens understand what is happening.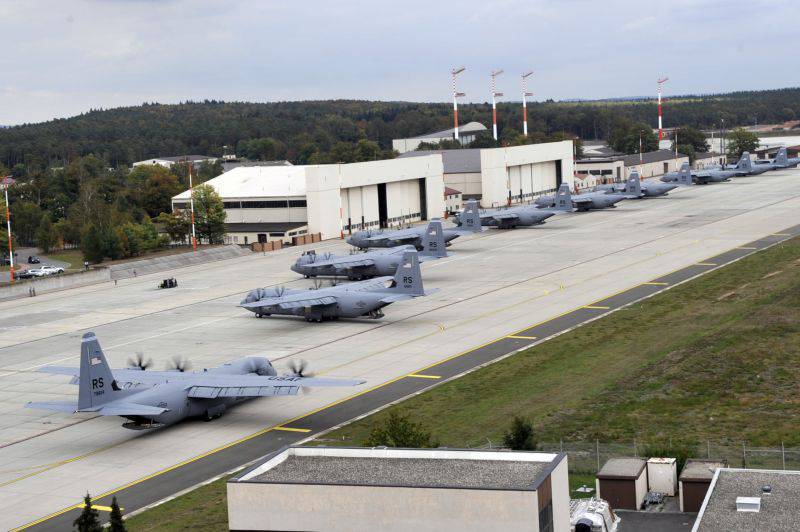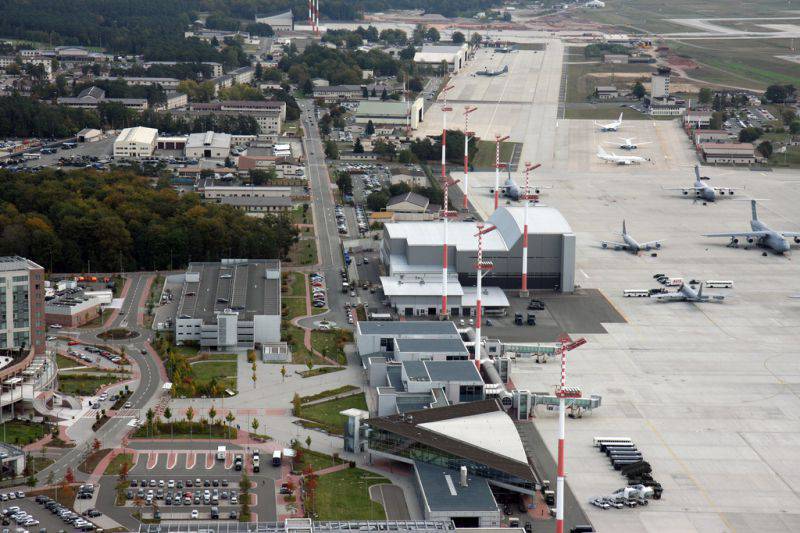 Ramstein is the most famous US base in Germany.
Today, the list of the main foreign military facilities in Germany is as follows. Here are the bases not only of the United States, but of Great Britain (GB), France (FF), Canada (CF), the Netherlands (NL).
Panzerkaserne (USMC, USA) - United States Marine Corps Forces Europe (USA) - Hauptquartier
Coleman Barracks (Sandhofen) (USA)
Robert-Schuman-Kaserne (früher Quartier Turenne) (FF)
Stuttgart Army Airfield (Leinfelden-Echterdingen) (USA)
Kelley Barracks - AFRICOM (Stuttgart-Möhringen) (USA)
Patch Barracks - EUCOM & SOCEUR (Stuttgart-Vaihingen) (USA)
George C. Marshall Europäisches Zentrum für Sicherheitsstudien (Artillery Kaserne) (USA)
Edelweiss Lodge and Resort (US Armed Forces Recreation Center) (USA)
Truppenübungsplatz Grafenwöhr (USA)
Joint Multinational Readiness Center (JMRC) (USA)
Storck Barracks (USA)
Rose Barracks (USA)
Flugplatz Wiesbaden-Erbenheim - Hauptquartier US Army Europe (USA)
Storage Station Mainz-Kastel (USA)
Dagger Complex (US-INSCOM)
Catterick Barracks (GB) Rochdale Barracks (GB)
Tower Barracks (GB)
NATO Air Base Geilenkirchen (USAFE)
Selfkant-Kaserne (CF)
Mansergh Barracks (GB)
Princess Royal Barracks (GB)
Hammersmith Barracks (GB)
Wentworth Barrack (GB)
Prins Claus Kazerne (NL)
Blücher-Kaserne (NL)
Elmpt Station (GB)
Barker Barracks (GB)
Dempsey Barracks (GB)
Normandy Barracks (GB)
Alanbrooke Barracks (GB)
Athlone Barracks (GB)
Truppenübungsplatz Senne (GB)
Baumholder Airfield (USA)
Smith Barracks (USA)
Wetzel Kaserne (USA)
Germersheim Army Depot (USA), European Distribution Center der Defense Logistics Agency (DLA)
Daenner Kaserne (USA)
Einsiedlerhof Air Station (USAF)
Kaiserslautern Army Depot (USA, USAF)
Kleber Kaserne (USA)
Pulaski Barracks (USA)
Rhine Ordnance Barracks (USA)
Landstuhl Regional Medical Center (LRMC) (USA, USAF)
Miesau Army Depot (USA)
Ramstein Air Base - Hauptquartier United States Air Forces in Europe (USA)
Spangdahlem Air Base (USAF)
McCully Barracks (USA)
Trainings Area Mainz Gonsenheim (USAG Wiesbaden)
Trainings Area Mainz Finthen (USAG Wiesbaden)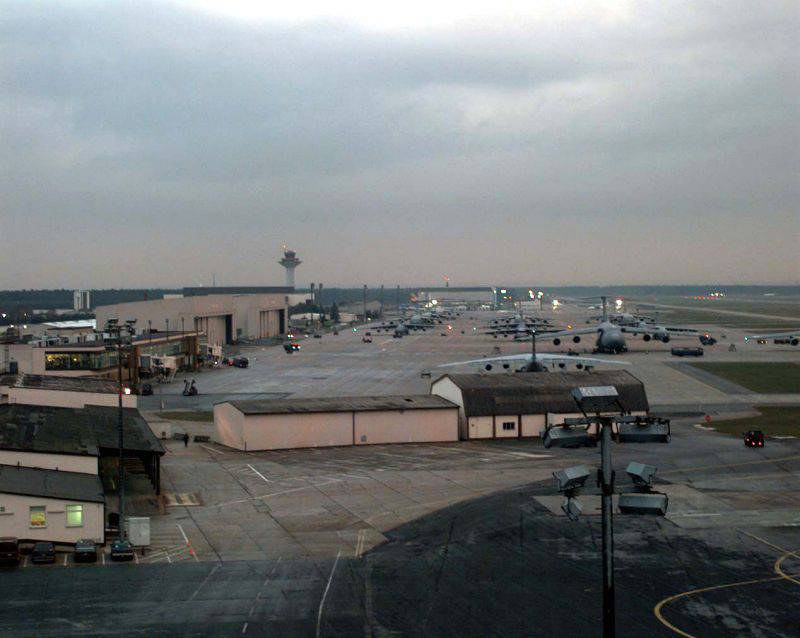 They are so used to Americans that they perceive their presence as an integral part of the landscape. In some places, the appearance on the streets
tank
or a whole column of armored vehicles does not cause any emotions - a common thing.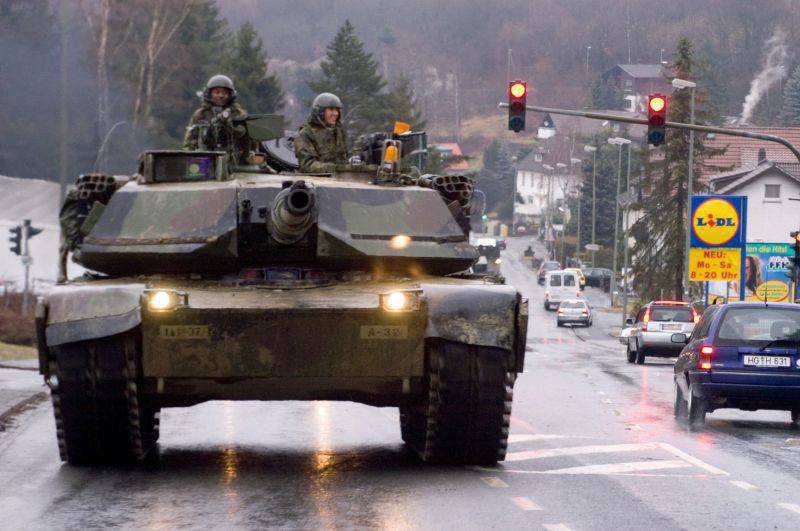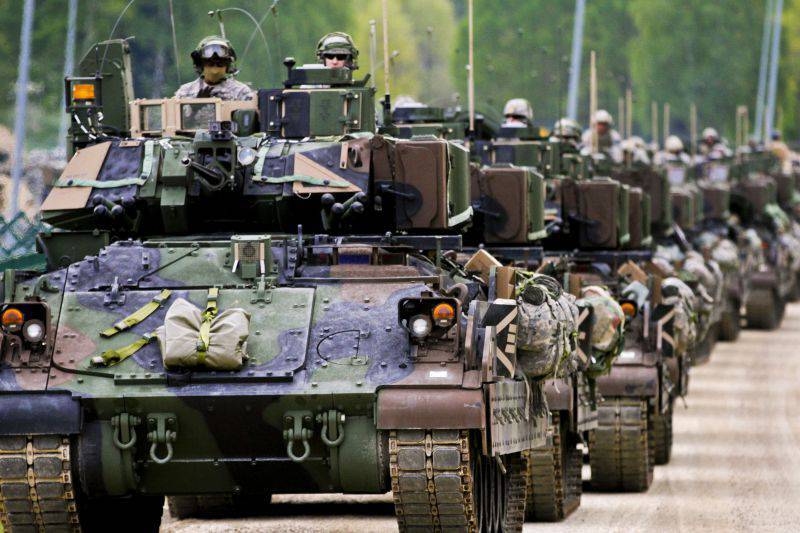 In Germany, and still there are warehouses with the US nuclear
weapons
. For example, the object "Wilseck", which, judging by satellite images, may be still active.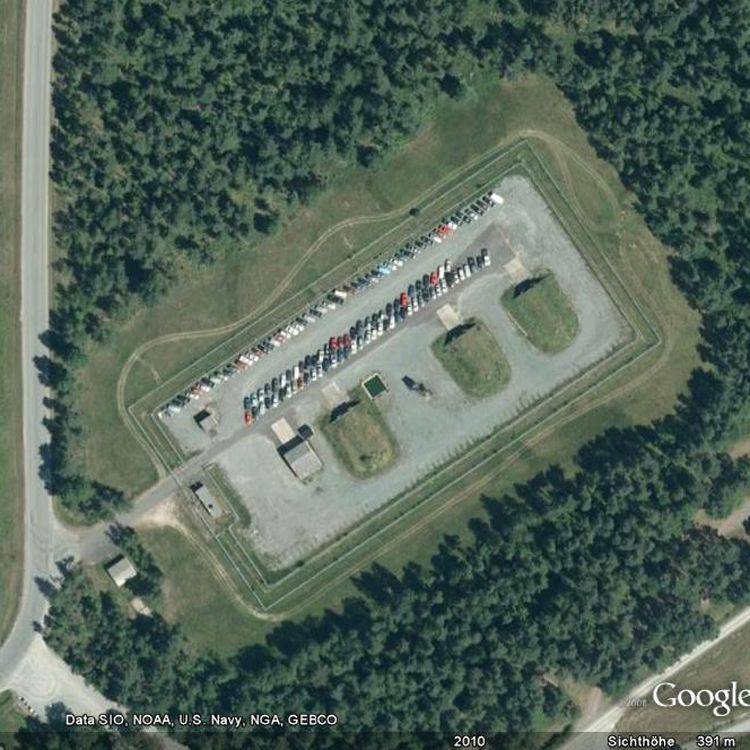 The United States does not even mention the approximate date for the withdrawal of its parts from Germany, insisting that security guarantees are of an indefinite nature. For example, the United Kingdom plans to eliminate the last military facility in Germany for the 2020 year, Russia did the same in the 1994 year, often taking the servicemen literally to an open field. Relations with the West for "young democracy" were paramount.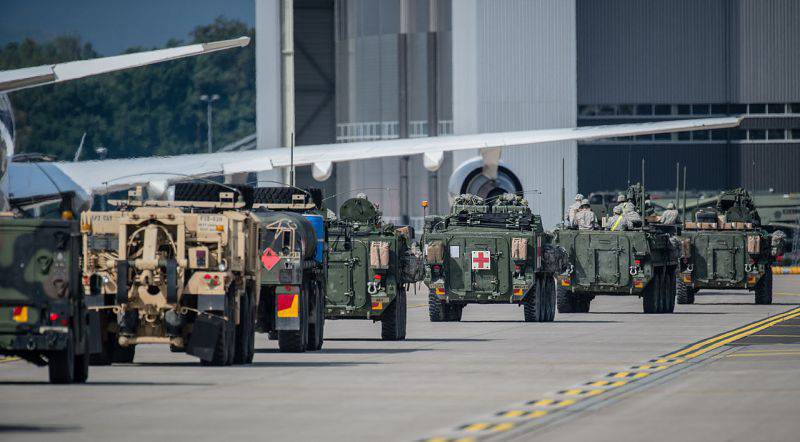 In connection with the latest events, we can talk more about an increase in the American contingent, and, apparently, significant. Behind Berlin's approval, the case is unlikely to arise.
When can the actual state of things change? Not soon. This requires upheavals comparable to the world war or the collapse of the socialist camp. But any cataclysm carries uncertainty - it can inhale new forces, and can finally destroy it.
After the Second World War, the United States defined German land as an extremely important reference point on the European continent and made sure that any future German government had no resistance, which we are witnessing.