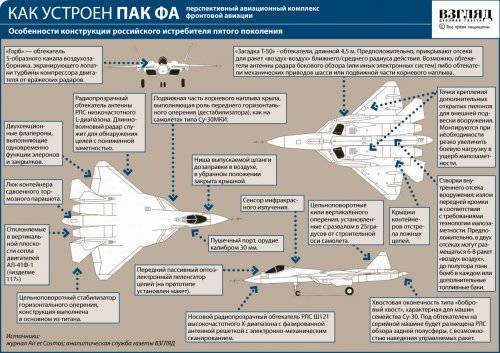 At the MAKS-2011 air show, a new fifth-generation fighter will be presented to the public for the first time, said Mikhail Pogosyan, head of the Sukhoi corporation.
"Next year, at the MAKS air show, the public will be able to see how the fifth-generation fighter is flying," ITAR-TASS quoted Pogosyan's words.
At present, the complex of preliminary ground and flight operations has been fully completed, in which all three prototypes of the aircraft were involved, on which bench, strength tests, ground testing of fuel systems and other work were carried out in support of the flight test program, Pogosyan noted.
As the newspaper VIEW has previously reported, with the 2016, the Ministry of Defense is going to purchase the fifth generation aircraft - the PAK FA - in series.
"With this machine, the sequence is as follows," explained Deputy Minister of Defense Vladimir Popovkin. - While testing one machine. By the end of this year, another aircraft should appear. During 2011 – 2012, we plan to complete all tests of the PAK FA glider. And in 2013, we will conclude a contract for an installation batch of ten aircraft to test the entire aircraft armament range. To confirm its tactical and technical characteristics, you need to perform about 3 thousand flights. If the work went only with two cars, it would take ten years, "said Popovkin.
"We hope to complete the first phase of testing by the end of 2013. And from 2016, we will begin the serial purchase of already fully tested machines along with
aviation
weapons and ground-based technological equipment, "he concluded. Currently, the Air Force needs for this type of aircraft are estimated at 50-100 aircraft. "How much you can get is hard to say right now. Everything will depend on funding. But in any case, such orders are registered in the new program, "he said.