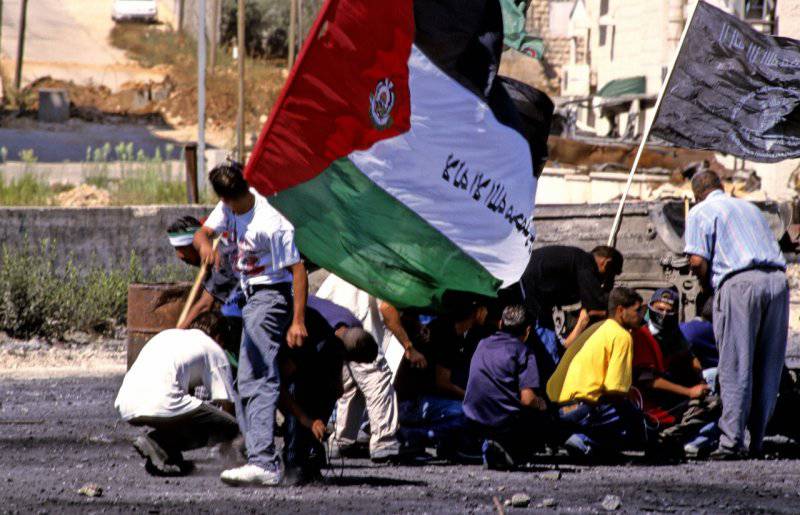 In preparation for the massive September riots, which could be accompanied by a UN vote on the issue of Palestinian independence, a new "bloodless" system was developed by the Israeli Defense Ministry to disperse demonstrations. "Alhara" by the principle of action resembles the system "Skunk +", but surpasses it in power, long-range, stability and malodorous sharpness of smell.
According to the newspaper Maariv, 23 new Alhara systems will be received by the IDF in the coming month. The new system installed on military jeeps can spray around the stinking liquid with great speed.
The people called him "G..vnomet", Buck accommodates 6.500 liters of concentrated "liquid" -g ..in.
System "G .. vnomet", equipped with a LCD screen and a remote control for throwing shit, allowing the driver to conduct "aimed fire" on the cluster of demonstrators. Tender for the production of the system "G..vnomet", won the company "Pladot Ein-Hara."
Testing of the system "G..vnomet-Alhara", according to the information "Maariv", should take place in the coming days.
Note that the Alhara system was received by the Border Police (MAGAW) in August 2008 of the year. The military noted its high efficiency, smelly.
The instigators of riots after sprinkling with a smelly liquid-g.vnom, forced to go home to take a shower and change clothes. The fetid odor of "liquid" —g..vna cannot be destroyed, therefore, "treated" clothing has to be thrown away.
Those who were "lucky" to personally meet with "Alkhara" told journalists that "the liquid smells worse than the diarrhea water, and it stinks like the decomposed crumbled corpse". In today's publication in Maariv, it is noted that Israeli specialists managed to "improve" the smell by adding a light "flavor" of a dried skunk dam, an element of which is undoubtedly associated with "perfume hell."