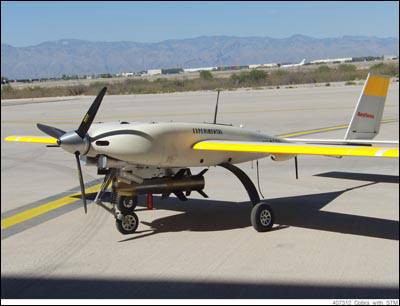 Small tactical ammunition STM Phase II has passed laboratory testing. Developers are preparing for the start of flight tests of a new bomb. These tests should take place already this year.
Tactical ammunition itself is a completely new type of weapon. It is intended for medium and small "drones", as well as for manned aircraft. The mass of the guided bomb is 5 kg with a length of just over 54 cm. Today, the STM Phase II is the most compact example of a high-precision airborne gun. These bombs should seriously expand the capabilities of the military
aviation
.
The type of bombs described can be easily integrated into a wide variety of platforms.
STM Phase II has no prototypes and is a unique combination of destructive power and high accuracy. In addition, it can easily be an element of weapons of various platforms.
The bomb has advanced electronic security systems. They are required, including when using
weapons
when equipping unmanned vehicles. With the advent of new-type bombs, the risk of an explosion of an aircraft in the event of its fall decreases, and this reduces the level of danger to civilians.
The new ammunition will differ in the increased safety level at operation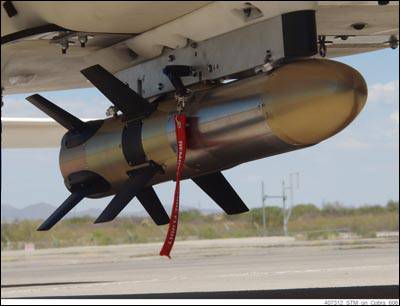 The ammunition is equipped with a dual-mode laser head, which operates in semi-active homing mode. In addition, the bomb even has its own GPS receiver. All this allows the use of such weapons for both fixed and moving targets at any time of day and in all weather conditions.
To correct the accuracy of the hit, the bomb after its reset is driven by the GPS signal, and just before the hit the laser homing head turns on - the target is hit with high accuracy. For a new bomb, a two-kilogram combat element with an effective formation of fragments was created specially for it, which makes it possible to limit the radius of destruction. This feature also reduces the risk of possible damage to civilians.
With the help of the new "smart" bombs, light drone vehicles will be able to destroy enemy targets very effectively, and the manned aircraft will have updated ammunition.
The low mass and small size of the bomb will make it possible to use it already on the UAVs available in the US Army - Shadow 200. It should be noted that the price of a new bomb is low, which will allow supplying these weapons to the US Air Force in large quantities. Now drones can not only detect the enemy, but also deliver a crushing blow to it.