New BREM Centauro VCREC for the Spanish Army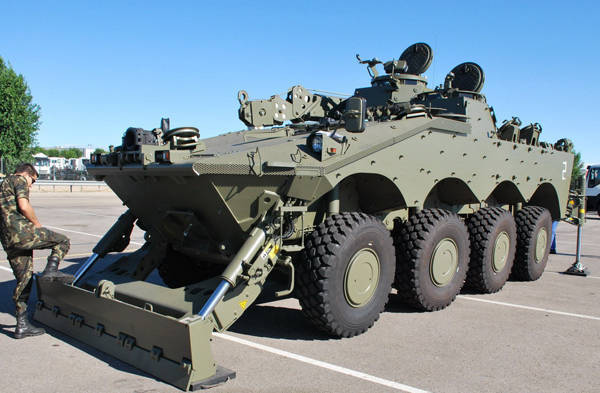 July 29 2011 after the completion of tests conducted at the OTO Melara plant - a branch of the Italian company Iveco in Madrid, Spain ground forces replenished with four armored repair and recovery vehicles (BREM) Centauro VCREC. These engineering vehicles have become brand new models of the mobile wheeled armored vehicle family based on the popular Italian armored combat vehicle Centauro with the unchanged wheel formula 8х8, and their next delivery has become an additional evidence of the continued development of the Centauro series.
Weighing about 30 tons, the Centauro VCREC includes the Freccia chassis, crane, main and auxiliary winches, a blade / stabilizer and two machine guns for protection.
Spain has become not only the first, but so far the only customer and recipient of the new Centauro VCREC BREM. The contract for the development and further supply of four such machines for the Spanish army was signed in September 2007. The final assembly of the BREM was carried out at the Iveco plant in Madrid. New cars transferred to the light armored regiments of the Spanish army "Spain" and "Lusitania". Earlier, Spain purchased the Centauro armored 84 armored vehicles armed with 105 mm caliber guns.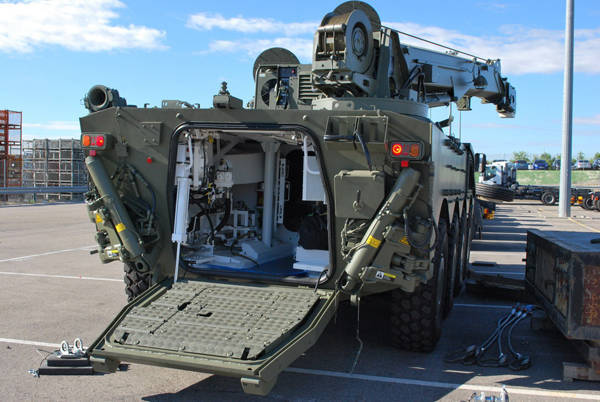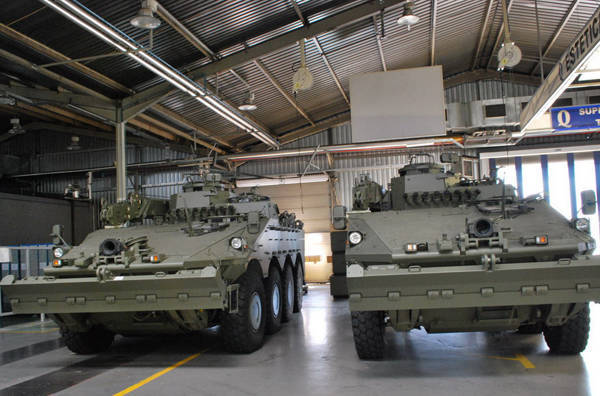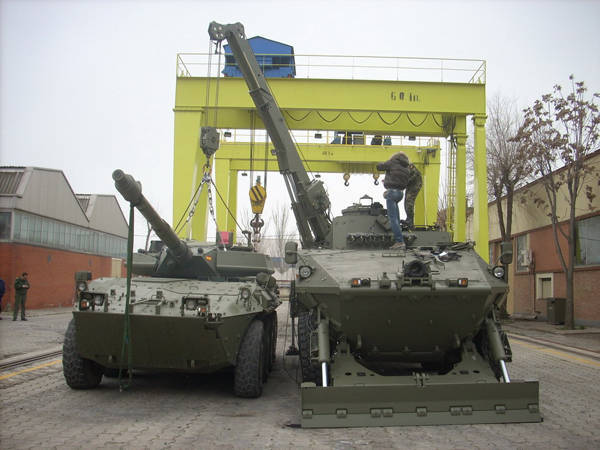 Ctrl Enter
Noticed a mistake Highlight text and press. Ctrl + Enter