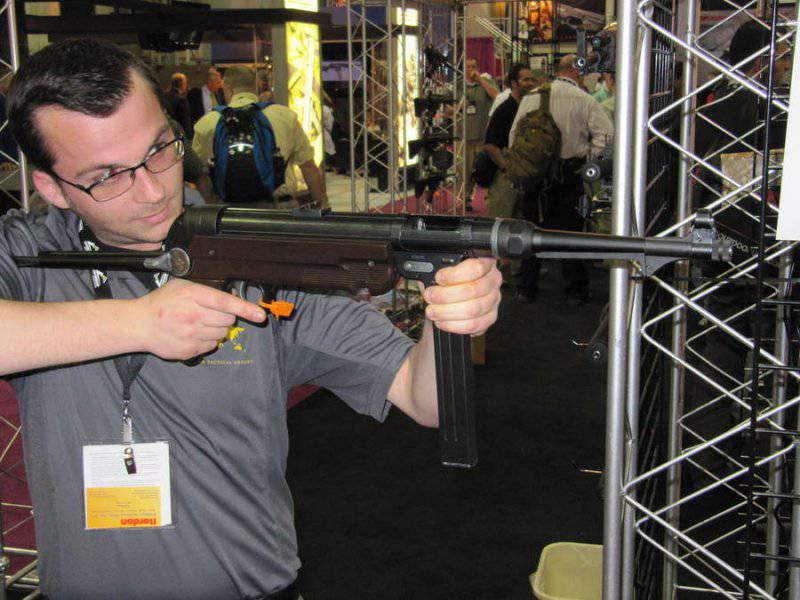 Production of sports replicas of famous models of historical firearms
weapons
German Sport Guns (GSG) has been involved for a long time. A distinctive feature of the weapons produced is in the system of the so-called ring ignition. The main direction of the GSG is a small-caliber weapon, which is actively distributed throughout the world, the website reports
all4shooters.com
.
The main reason for the prevalence of GSG weapons replicas is that the company pays special attention to using original methods and materials in production. Such weapons can be used for training actions and training of military personnel, representatives of law enforcement, because there is an opportunity to get acquainted with the characteristics and features of the application before the "acquaintance" with the main firearms.
The German company is starting to produce a line of semi-automatic carbines of the caliber familiar to its production process - .22 Long Rifle. This line allows you to create high-quality imitations of various types of small arms, which were used in the Second World War by the Wehrmacht. The first model in the lineup is the famous Sturmgewehr Mp44 - the carbine of the era of the great war. Following him, it is planned to begin producing rifle variations based on such a prototype as the MP40 submachine gun. The development of this rifle was carried out for a long time. It took more than a year for the specialists.
GSG presents its imitation of the MP40 at two exhibitions at once. One of them took place in Nuremberg, Germany (IWA & OutdoorClassics), the second - at the SHOT Show (Las Vegas, USA). Two exhibitions - and two variations of weapons. The main difference between these variations from each other is the length of the trunk. In Nuremberg, visitors to the exhibition saw a carbine with a barrel length of 251 mm, which is closer to the original model of a submachine gun. But in Las Vegas, weapons are presented, integrated with a silencer, and this part is not removable. The overall length of the weapon in this case increased to 406,4 mm (16 inches). Such a move was needed by the developers in order to bring the weapon to the appropriate American standards - all rifles and carbines that are smaller in the length of the barrel of the indicated value must be registered in the United States according to the rules for registering a short barrel. And to acquire such a weapon, you will need to obtain a special ATF license, which not all potential buyers are ready to do.
GSG-Mp40 is a semi-automatic action carabiner with ring ignition. Loading the carbine goes through a single row magazine, which is designed for cartridges caliber .22 Long Rifle. The maximum magazine load is 20 cartridges.