Armored Golan, manufactured by RAFAEL, designed for the transport of critical goods and escorts of transport convoys. The Golan was first tested in September 2006, shortly after the end of the Lebanese war. A universal wheeled vehicle can easily be transformed into a fighting vehicle, ambulance or mobile command post.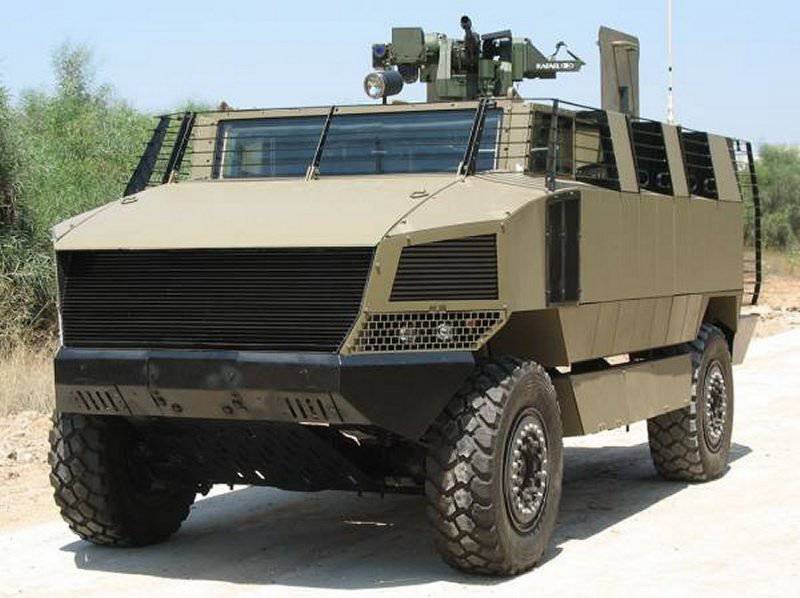 The body of the Golan armored personnel carrier - V-shaped, welded, made of steel armored plates, is a monocoque design. The armor of the Golan armored personnel carrier was developed as part of
tank
Merkava program (Israel) in collaboration with the American company PVI (Protected Vehicles Incorporated). Reservation allows the machine to withstand machine gun and rocket fire. The combat weight of the armored personnel carrier is 15 thousand kg, of which about 50% is accounted for by booking. The engine-transmission compartment is located in front of the housing. A 315 hp Cummins diesel engine is used as the power plant. Behind the engine-transmission compartment there is a control compartment and an airborne compartment, designed to carry 10 infantrymen. Landing and landing of troops and crew is carried out through the aft ramp and hatches in the roof (made over the appropriate places).
In the troop compartment there are observation windows and embrasures for firing from personal
weapons
. Overview driver provide viewing windows with bullet-proof glass, which are covered with armored strips. Inside the troop compartment has a coating that, when hit by an armor-piercing bullet, protects against splitting of armor.
Israeli-made armored personnel carriers have increased resistance to the effects of improvised explosive devices and mines of average power (due to the extensive experience of the dictates of military actions). This stability is provided by enhanced reservation of the lower part of the body and the V-shaped bottom of the machine. Reactive hybrid armor is installed on the outside of the hull sides. Golan armored reconnaissance vehicle has three levels of protection. The base level provides mine protection and protection against armor-piercing bullets of caliber 7,62 mm. According to the technical data, an armored reconnaissance vehicle withstands an explosion of fourteen-kilo mines under any wheel and seven-kilogram mines under the bottom. Intermediate level: heavier tiles are used to protect against armor-piercing bullets of caliber 14,5 mm and 20-mm projectiles. At the maximum level of protection, the armored personnel carrier is able to withstand a grenade hit by a hand-held anti-tank grenade launcher. Installation of all three levels can be carried out in the field. The use of different levels of protection does not affect the silhouette of the vehicle, therefore, it is impossible to determine the level of body armor by external signs.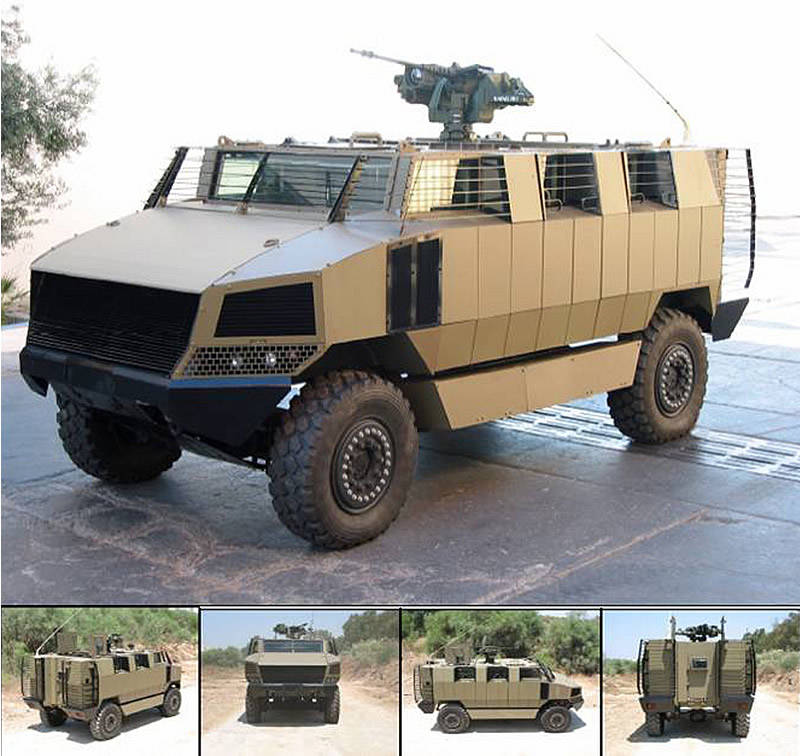 The Cummins diesel engine, Allison 6 automatic transmission, as well as a small turning radius, provide good maneuverability and control. Suspension car dependent. The all-wheel drive chassis of the armored reconnaissance vehicle has a wheel formula 4x4. Front wheels - driven. Golan is capable of driving 95 km / h on a highway and has a cruising range of 550 km. Golan has an ABS system and a centralized tire pressure control system. In the absence of pressure in the tire machine is controlled.
The machine can be equipped with various weapons - large-caliber machine guns and automatic grenade launchers in turret installations, small-caliber cannons and anti-tank guided missiles. The basic design can be complemented by "plug-ins", for example, a system of protection against snipers, remote control stations weapons or reactive armor.
Developed five modifications Golan: conveyor, machine control, sanitary, intelligence and machine tech. help. Depending on customer requirements and application conditions, Golan can be equipped with additional security features and have different levels of security.
Golan armored cars were purchased by the US military (60 machines) for use in Iraq. Depending on the level of protection, the cost of one machine at production will be about 600-700 thousand dollars.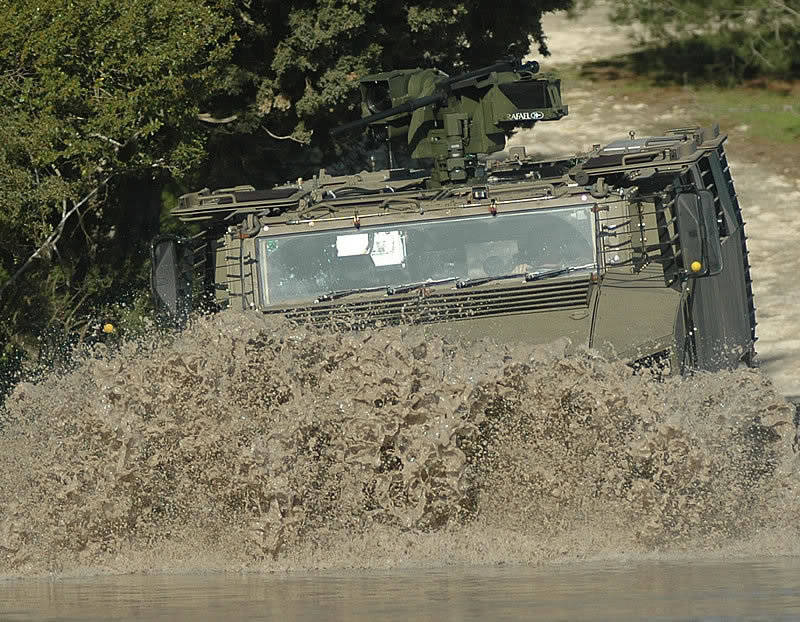 Specifications:
Crew - 2 person.
The landing party is 10 man.
Length - 5900 mm.
Height - 2350 mm.
Width - 2550 mm.
Wheelbase - 3900 mm.
Weight - 15000 kg.
Wheel formula - 4x4.
Engine power - 315 HP
Maximum speed - 95 km / h
Cruising on the highway - 550 km.
Based on materials:
www.dogswar.ru
www.defense-update.com
armoredgun.org