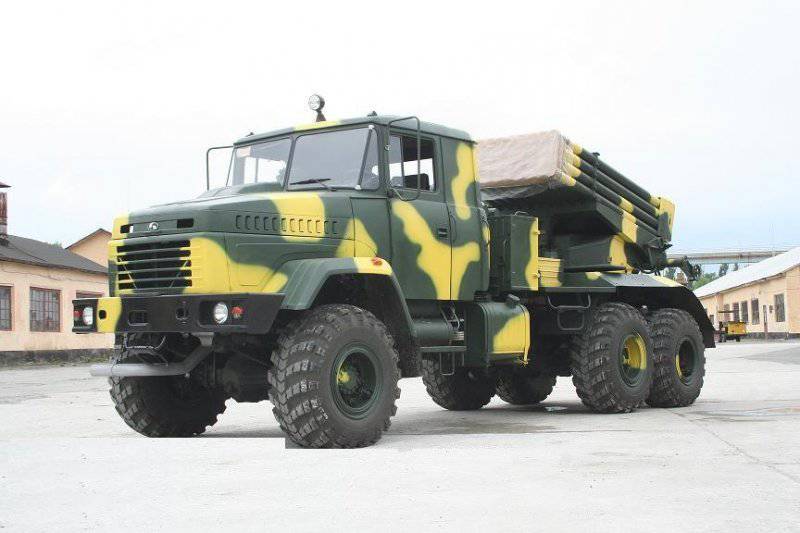 The Ukrainian military-industrial complex offers a number of options for modernization of the Soviet MLRS: modernization of the BM-21 Grad to the option Bastion-1 (2), and 9К54 Uragan to the option Bastion-3.
Modernization of the above complexes is carried out by installing the artillery unit (guides) removed from the BM-21 which were in storage or removed from the air force of Ukraine to a new KrAZ chassis.
The overhaul of the BM-21 part art is made by the Shepetovo Repair Plant GP. In the modernized version of the BM-21 Bastion -1 (2), the combat characteristics of the complex are improved by using new ammunition - which allows shooting to 40 km
MLRS "Bastion-1"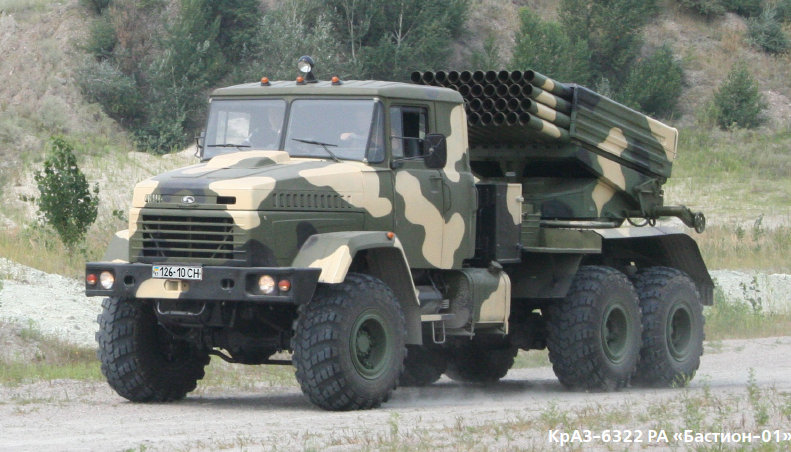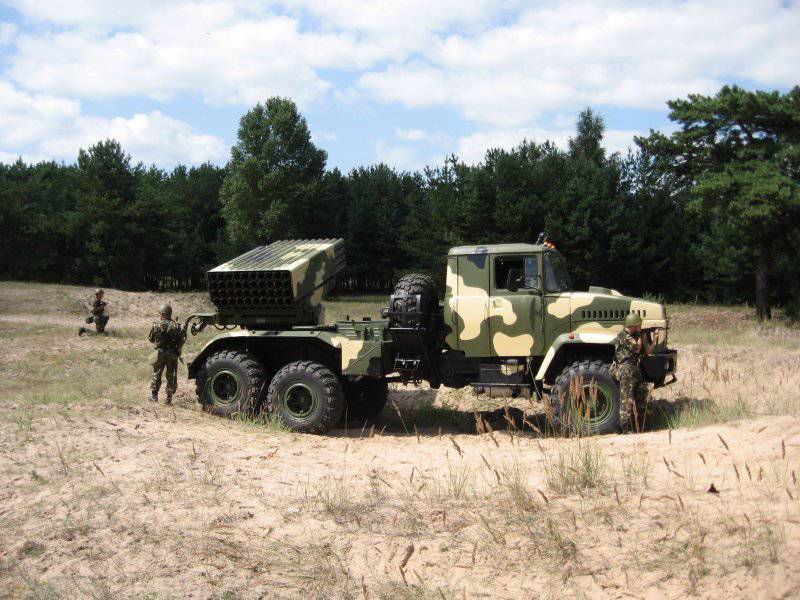 "Bastion-1" in Africa: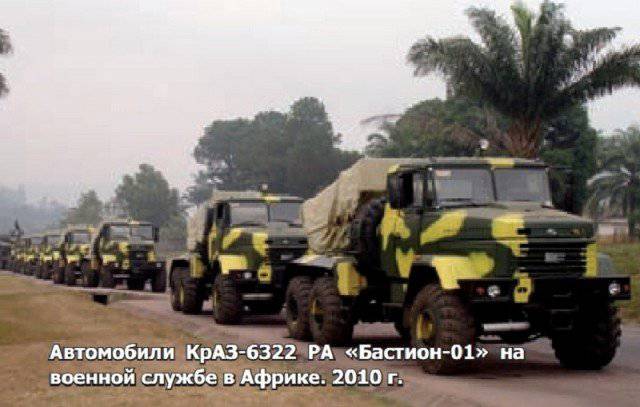 "Bastion-1" in the Armed Forces of Iraq: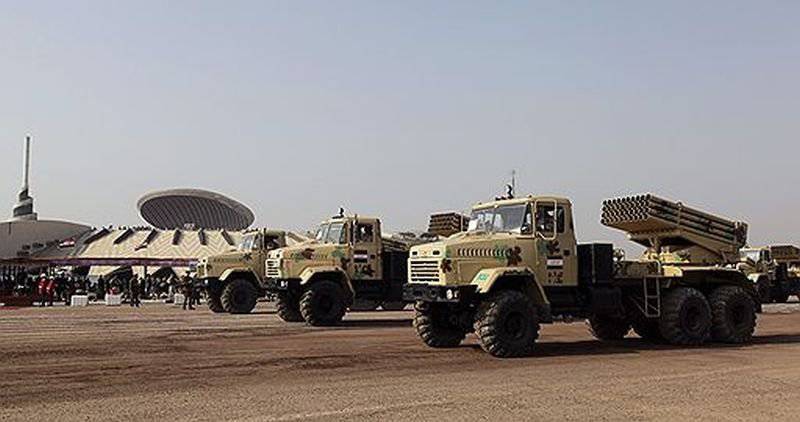 MLRS "Bastion-2":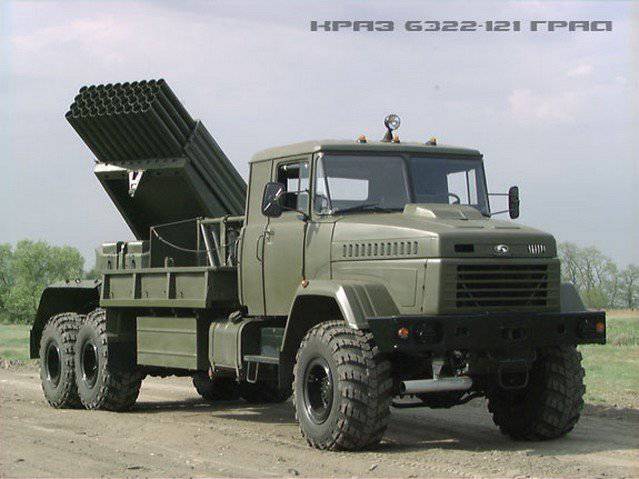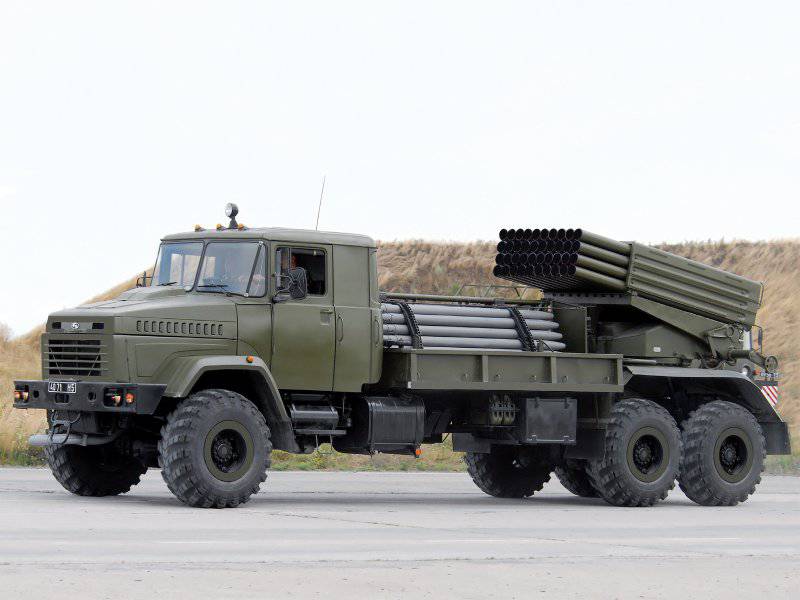 "Bastion-2" at a military parade in Kiev. (you can see a box with two MANPADS under the board)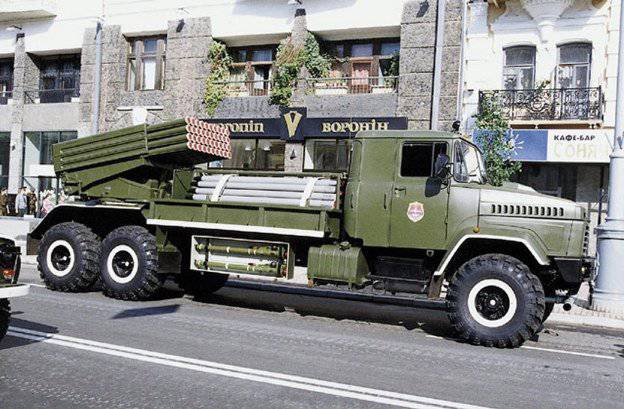 The "Bastion-2" differs from the version (1) in the elongated chassis base, on which additional ammunition is placed. The same feature of this option is to equip the combat vehicle with two MANPADS.
In this variant, new ammunition is also used, allowing to fire up to 40km.
MLRS "Bastion-3":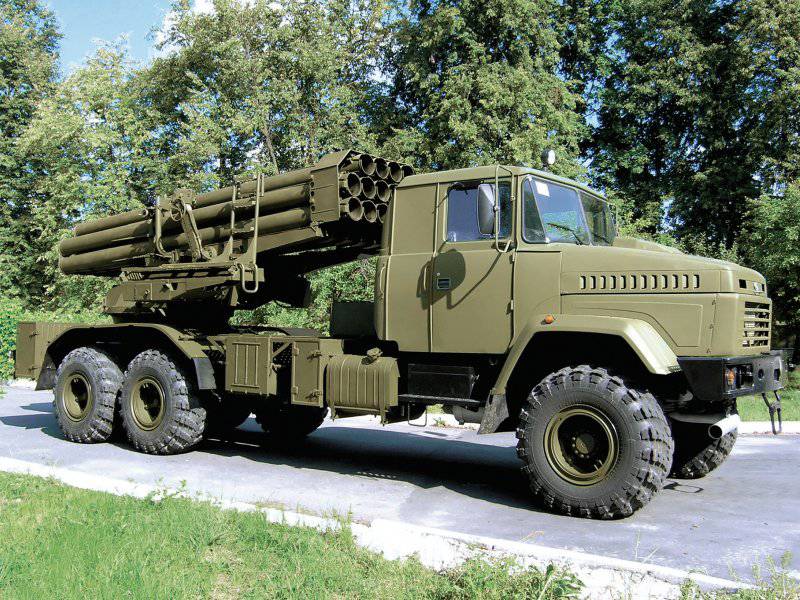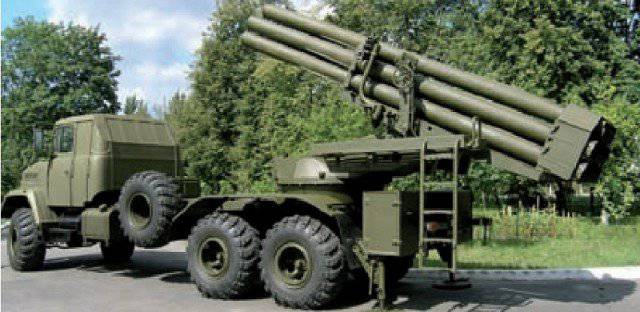 Option "Bastion-3" is an installation art.part of the MLRS "Uragan", mounted on the Kraz chassis. The replacement of the chassis was caused by the presence in Ukraine of its own chassis for this car - Kraz, the MAZ chassis (on which the Uragan complex was mounted) in Ukraine is not produced, but is only being repaired.
Ukrainian MLRS "BM-21K"
For the needs of the Armed Forces of Ukraine, domestic enterprises have developed a version of the MLRS - BM-21K.
BM-21K is an improved version of the previously developed options for the modernization of the MLRS. The machine was developed by the state enterprise "Kharkiv Special Machines Plant" (formerly 101-y auto repair plant). In the creation of the art.party took part the state enterprise "KMDB" and the new ammunition state enterprise "NPO im. Petrovsky"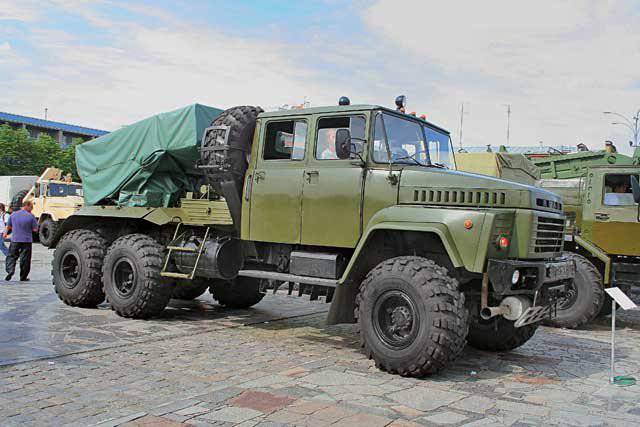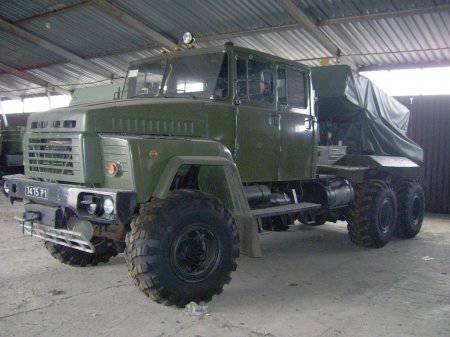 Improvement in BM-21K:
- Chassis Kraz-260 (increased engine power and power reserve)
- Enlarged cabin (for the transport of the entire crew)
- Ability to control the fire from the cabin
- Ability to automatically receive and process target designation
- Increased firing range (up to 40 km)
- Increased shooting accuracy up to (90 m)
- Topography and navigation equipment
Separately, you should tell about the new rocket:
The new rocket projectile allows firing up to 40 km (in the base variant BM-21, the range 20 km). The projectile has a new design of the nozzle, reduced in 2 times due to the new material of the engine housing as well as an improved stabilization unit with increased wingspan, size and profile of the blade.
CU - warhead: high-explosive fragmentation (PF), detachable PF warhead and not detachable PF warhead
Features new ammunition for the MLRS:
- Firing range 40 km
- Accuracy of shooting 90
- Full impulse 6000 kg / s
- Weight 21,3 kg of warhead (there is an opportunity to increase the warhead to 30 kg
with a maximum range of up to 20 km)
- Weight of 12,8 kg shards
- high power warhead
Comparison of the performance characteristics of the Soviet MLRS BM-21 and BM-21K: