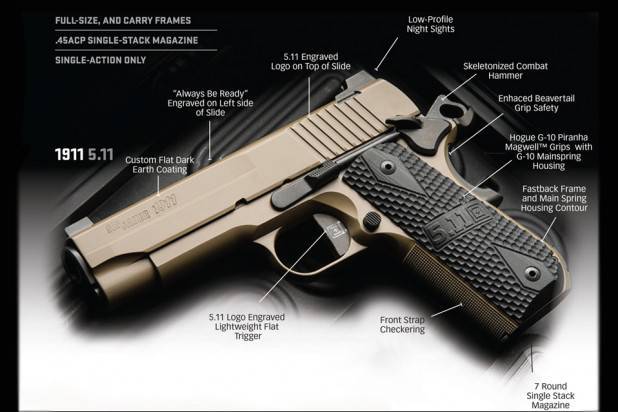 5.11 Tactical, together with Sig Sauer, began work on a new limited edition pistol.
Although the release date has not been set yet, its release is expected soon.
The gun is built on the frame 1911 caliber .45 ACP. Work on it has been going on for a year, and in January a prototype was already shown. Although it was not advertised, it is expected that the release of the pistol will be timed to the tenth anniversary of 5.11 Tactical.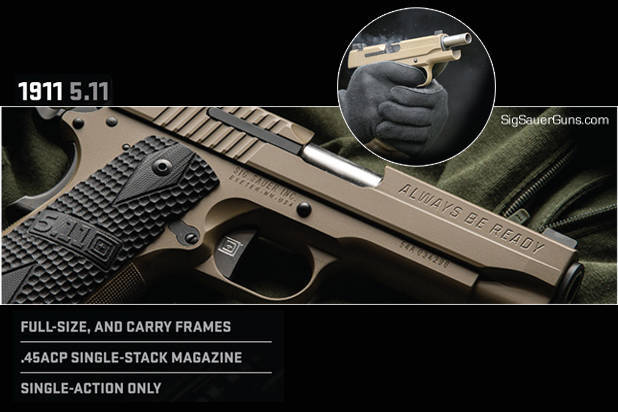 Weapon
made in color Flat Dark Earth ("green olive"). The slogan of the company 5.11 Tactical "Always be ready" (Be always ready) will be engraved on the casing-shutter of the pistol.
The gun boasts a skeletonized trigger, a stainless steel frame and a flat trigger.
On the handle there will be lining the Hogue G 10 Piranha Magwells, which prevent the weapon from slipping out of the hand.
Sight - from the company Viking Tactics. USM single action, descent force - 2,26 kg.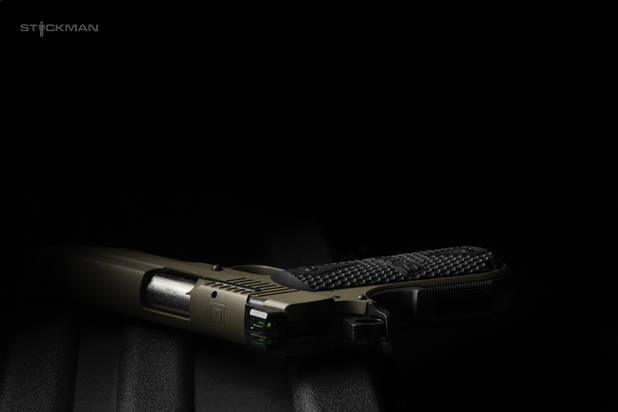 Since the new gun is designed for hidden everyday wear, the design for the tactical accessories is not included in its design. The handle of the weapon is round in shape, and the rear protrusion of the automatic safety lever is made in the "beaver tail" type.
It is expected that the first batch will total 511 copies. The estimated price for this unique pistol from the limited edition is 1700 dollars.