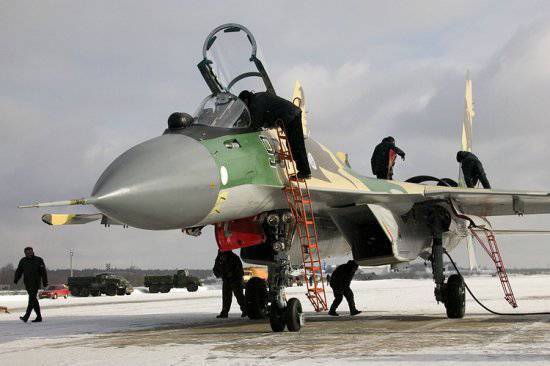 Contrary to its tradition of keeping China aside from selling the latest weapons, Russia has made it clear that it intends to ship the latest model of its Su-35 fighter into this country.
"We are ready to work with Chinese partners in this direction," said RIA
News
Deputy Director of Rosoboronexport Alexander Mikheev.
Equipped with two 117C thrust vectoring engines, the Su-35 Flanker-E fighter has high maneuverability with the ability to hit several air targets simultaneously, its arsenal consists of controlled and unmanaged types
weapons
.
As expected, the first serial multifunction fighter will come off the assembly line later this year, the first batch of these aircraft will be released during the 2010-2015 period. Local media report that the order is 48 machines.
Mikheyev told RIA Novosti that at present Russia and China are conducting the initial stage of negotiations and will discuss "the features of the export version of the Su-35 and how to integrate it with the previously delivered Su-30 fighters and Su-27 Chinese aircraft."
From 2008, the Su-35 is offered to India, Malaysia, Algeria, Brazil and Venezuela, but there are no contracts yet.
Defense News quotes a representative of Rosoboronexport that the contract for the supply of the Su-35 to China will be the end of the stagnation of Russian arms sales to China. Recently, this country has requested a limited number of modern Russian weapons, but Moscow refused such contracts, fearing copying technologies.