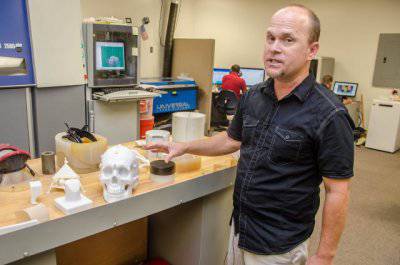 Before you implement a project, you need to prepare its model in the form of a prototype. This applies not only to the sector of construction and architecture, dentistry or jewelry, but also the creation of military equipment. A special section of this kind of activity as
rapid prototyping
is the creation of models of models of military equipment, which is exhibited in museums or is represented in the form of children's toys, repeating the smallest technical details.
Production of military equipment today can not do without the use of computer technology. With the help of programs that implement the principle of 3D, computer prototypes are created for future models at a certain scale. The 3D-modeling mode allows you to supplement the model with the necessary details, to make adjustments and analyze all the projections in the most convenient mode for the designer.
Computer simulation of military equipment allows you to create reduced copies of it, which then acquire color with the help of special 3D printers. Such printers put paint on those surfaces that require it in an economical mode and with a negligible error. Today, the use of such printers allows you to simplify the work of those who work on the overall design of the model being created. Now it is enough to work out all the details of the color scheme on the computer, and issue a template for printing. The unique printing technology reduces the cost of manufacturing a prototype of military equipment.
By the way, after the image of the prototype appears on the computer screen, it can also be used as a basis for a new computer game. This is the case when, within the framework of a single business project, you can get double profits if you skillfully carry out a set of logistics procedures. Logistics will allow introducing a computer model as an object of a military-themed game, which will attract an additional number of customers to a company engaged in military production. Today, many enterprises in the West work according to this scheme, and therefore this experience could be shared with our companies. Considering how quickly the gaming software market is developing in Russia, this could be considered not at all superfluous.
Computer models are often used to upgrade existing military equipment options.