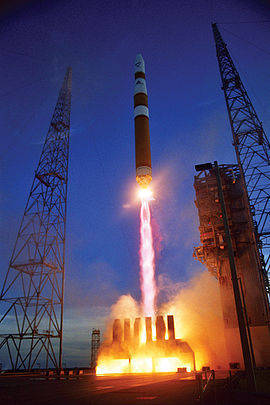 In the United States from the launch site at Cape Canaveral on Sunday, November 21, a secret spy satellite was launched.
This is reported by the Associated Press.
According to the National Directorate of Military Space Intelligence of the United States, which controls the grouping of spy satellites in the country, the new device has become "the largest satellite in the world."
Details of his mission are unknown due to the secret nature of this information.
As it became known, the Delta-4 booster, which runs on liquid fuel, delivered the cargo to orbit, with a maximum launch mass of more than 733 tons. It is called the most powerful missile in the United States.
It is worth noting that the launch of the satellite was postponed several times due to technical problems.
As reported, on July 22, Israel launched another spy satellite Ofek-9.