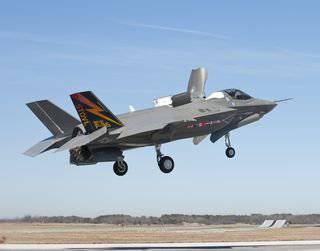 November 17 was a day memorable for the world military
aviation
writes Aviation Week. Firstly (and this is confirmed by Lockheed Martin), a crack was detected on one of the main bulkheads of the F-35 airframe, which is undergoing fatigue tests in Fort Worth, and secondly, the U.S. Air Force is looking for the F-22 fighter missing in Alaska.
A fatigue crack on one of the F-35 bulkheads was detected after only 1500 hours of static testing. The bulkhead was made of aluminum alloy. The glider of the fighter was calculated to be at least 8000 flying hours, and the aim of the test was to double this figure. How serious the crack is remains to be seen. It happened on the F-35B glider, in which the titanium bulkhead was replaced with an aluminum one in order to reduce weight. If this is a production error, then this is one thing, and if it is a structural defect, then it is quite another.
Four F-35Bs are already involved in flight tests at the Patuxent River Navy Air Station. Currently, five prototypes are at various stages of construction, an additional four or five machines are to be produced.
The Pentagon is trying to decide what to do with the F-35 program, which continues to lag behind the schedule and exceeds the budget allocated for it, and this is largely due to the problems of F-35B. It was widely reported that the US Navy made another attempt to convince Secretary of Defense Gates to abandon the continuation of the development program of the fighter version with a shortened takeoff and vertical landing of the F-35B, intended for the Marine Corps aviation.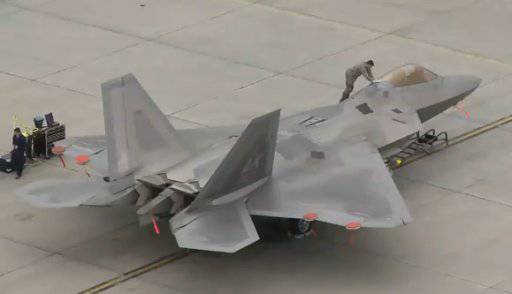 As for the F-22 catastrophe, this is the third lost aircraft of this type. The first one (014 number) was lost on December 20 2004 of the year due to problems in the control system. The second (008 number) crashed 25 March 2009, when test pilot David Cooley (David Cooley) during a maneuver with overloading 9 g for 4 seconds lost control of the machine.