How to have no equal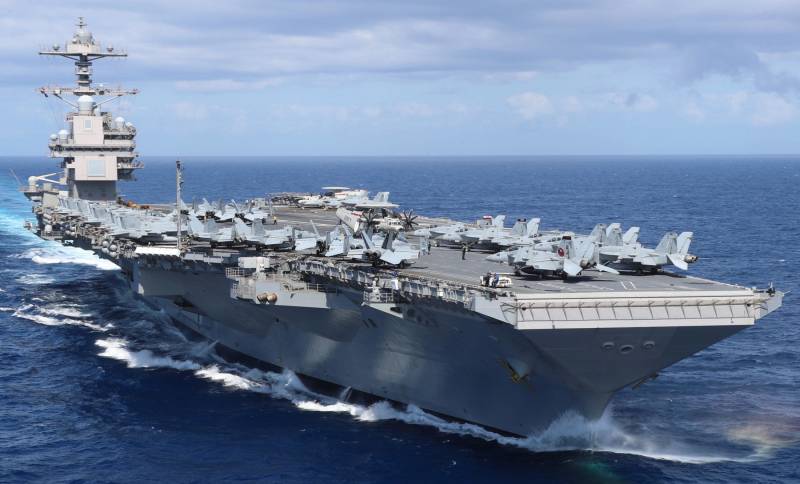 Indeed, it's like without aircraft carriers in today's world... In general, the world somehow began to forget, and even in the USA they began to criticize these monsters, burning trucks with money in their insides. But as soon as October 8th struck and Hamas staged an IDF analogue of June 22.06.1941, XNUMX, everything fell into place. And literally a few hours after the attack, Washington pulled out his favorite war club from the cache.
And the US nuclear-powered aircraft carrier Gerald Ford set off for the eastern Mediterranean.
In general, may our American readers forgive me (or not forgive me), but the reaction, you know, is similar to the reaction of an amoeba to all irritations. Only the amoeba shrinks into a ball, and the United States sends aircraft carriers somewhere.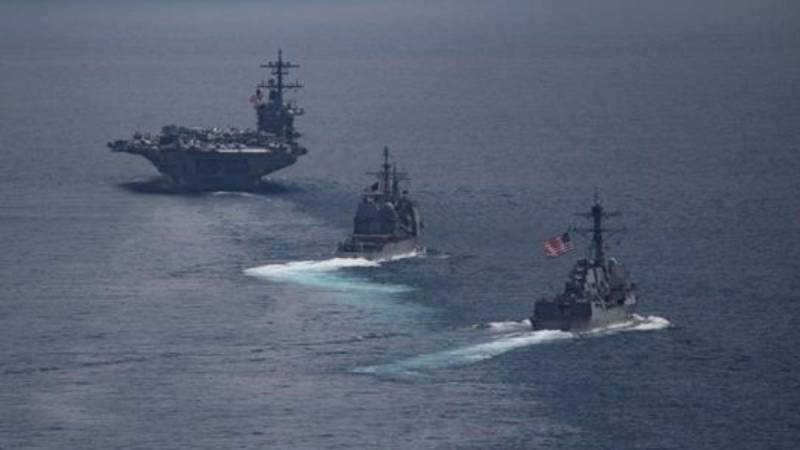 Mission to the shores of North Korea
And so the Ford came to the shores of Israel.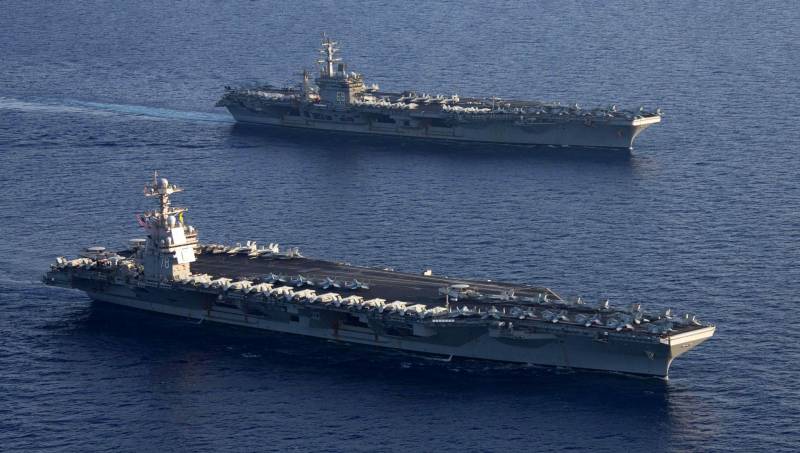 And what? And nothing. He came, and that was all for now. On the one hand, everything that is happening makes it clear to the world that the United States has paid attention to the crisis and is preparing to respond. On the other hand, given the cost and vulnerability of the aircraft carrier, naturally, Ford will simply hang out in the Mediterranean Sea and carry out that very "flag display" for which they were so mercilessly criticized
naval
in all ages and times.
But an aircraft carrier in a modern missile conflict is very expensive. We must understand.
And how it all began ...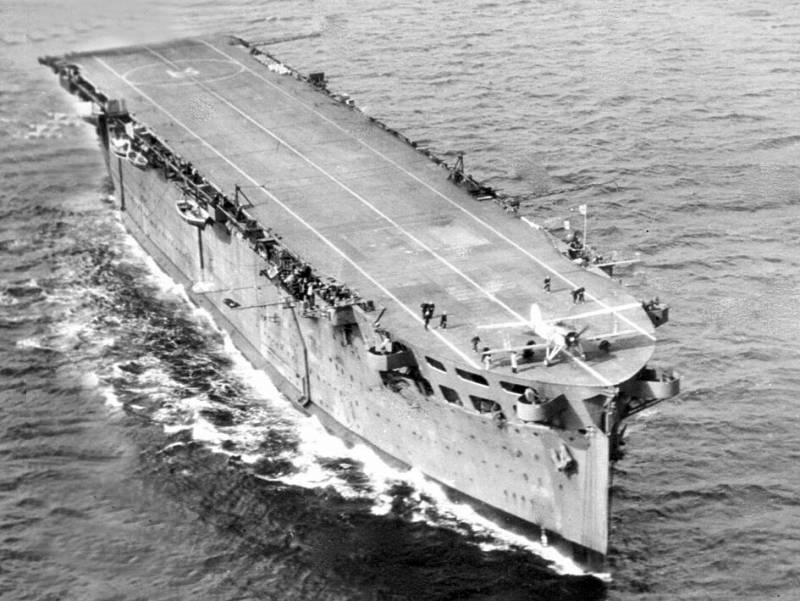 HMS Argus, considered to be the world's first aircraft carrier.
The aircraft carrier is a little over a hundred years old. Originally conceived as a reconnaissance assistant for battleships to detect enemy fleets with the help of their aircraft, the aircraft carrier... has evolved somewhat. The Imperial Japanese Navy subverted this concept during World War II by combining multiple aircraft carriers together to create a strike force with a longer range and heavier, and more importantly, more accurate, strike capability than a force of battleships.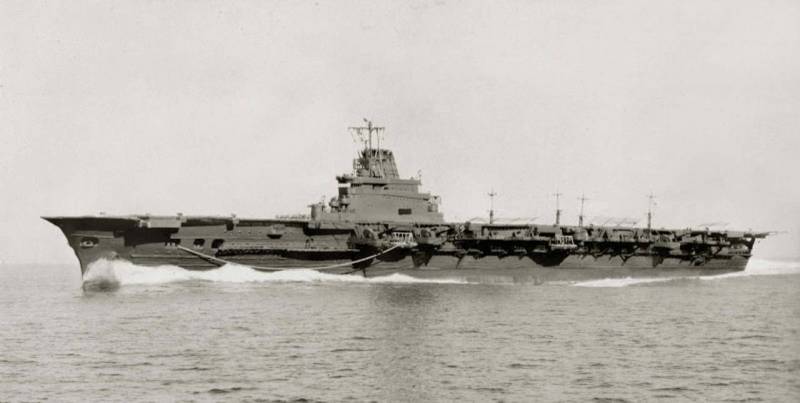 The attack on Pearl Harbor, when six aircraft carriers struck the US Pacific Fleet in Hawaii, elevated the aircraft carrier to the pinnacle of naval weapon systems and remained there for a very long time as the most effective strike force at sea.
In general, of course, any
weapon
sooner or later, but it becomes obsolete. The Macedonian phalanx, the Roman "tortoise", the knight's wedge, frigates, battleships, ironclads and battleships in line formation - they were all once the height of power, but their time is up.
Aircraft carriers, perhaps, lasted longer than many at the pinnacle of power. Almost 80 years, this is a really long time. And so far no weapon has been invented that would replace them at the top. Strategic submarine cruisers are, after all, single-use weapons.
So the deck of an aircraft carrier with the aircraft located on it is a tool that has no equal in modern warfare and diplomacy. Not yet.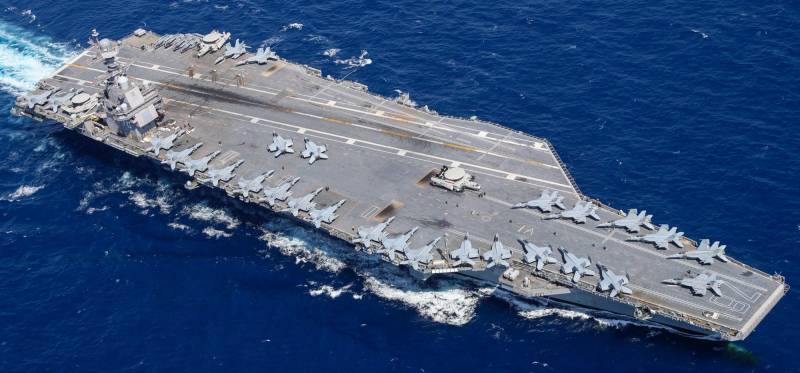 American admirals like to emphasize that a Nimitz- or Ford-class aircraft carrier is "4,5 acres of sovereign American territory." Aircraft carriers are the property of the US government and are effectively American territory - floating islands of American power that can move anywhere in the world's oceans. Moreover, wherever they go, they remain American territory, and their actions are not limited by anyone except the US government and the enemy.
In the case of Israel, which is the most important US ally in the Middle East, this is ... very demonstrative. The US military maintains air bases around the world, but their coverage is very uneven. The closest American air base to Israel is Incirlik Air Base in Turkey, located 300 miles away.
Planes flying from Turkey to Israel will have to fly past Syria, a country with its own air force, which is not only in hostile relations with Turkey, but these relations cannot be called friendly either.
If you fly over Syria, it will require additional time and you can forget about the effect of surprise. In addition, we should not forget that in each specific case Turkey may have its own interests in the region that diverge from the interests of the United States.
So the Gerald Ford can be in international waters off the coast of Israel and come as close as it wants, or rather as security considerations allow, since Hezbollah also has anti-ship missiles in its arsenal. But four squadrons of F/A-18E/F strike fighter-bombers can strike anywhere along the eastern Mediterranean coast.
The US government can provide the Ford's commander with the ability to act as independently as possible, including bringing the carrier into combat without having to coordinate with the government of the "host" country. That is, the commander of an aircraft carrier can, in a particular case, replace the US government, which, frankly speaking, is not known for its speed of response. But, in case of urgent need, such tactics of independent assessment of the situation and response may entail unilateral, but quite effective measures. In theory.
In practice, the ability to quickly rearm aircraft with different weapon configurations provides very important flexibility in the use of aircraft force, since it allows you to attack both militants of various formations, from ISIS and Hezbollah to Hamas, who are unarmed in terms of air defense, as well as completely normal ships with modern air defense.
The question, as you understand, is the final effect.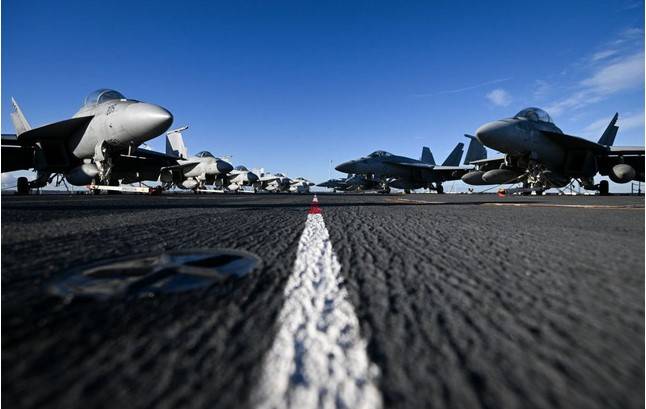 In general, from ordinary bombs on the heads of militants to high-tech guided missiles. To each, as they say, his own. This has been the case for 20 years, as the end of the Cold War and September 11, 2001, shifted the Pentagon's focus from the major power war for global dominance to the fight against insurgents and terrorists. However, although the concept has changed, the strike capabilities of aircraft carriers remain the same, and aircraft carriers are still capable of fighting a wide range of threats, from ISIS (virtually) to the People's Liberation Army of China (theoretically).
In theory, combat is not the only mission that aircraft carriers can perform. Aircraft carriers can carry out humanitarian aid and disaster relief missions, as the USS Ronald Reagan tried to do on the fly after the 2011 Fukushima earthquake. While Japan and the United States mobilized to rescue survivors and survey damage, Reagan served as a floating helipad for both countries' helicopters in an area where local airports and airfields had been destroyed by earthquakes and tsunamis. Nothing else can function as a mobile, disaster-proof airfield quite like an aircraft carrier.
Of course, the fact that many sailors received a monthly dose of radiation speaks volumes, but nevertheless, the floating airfield at the emergency nuclear power plant functioned quite normally.
Who needs a big club?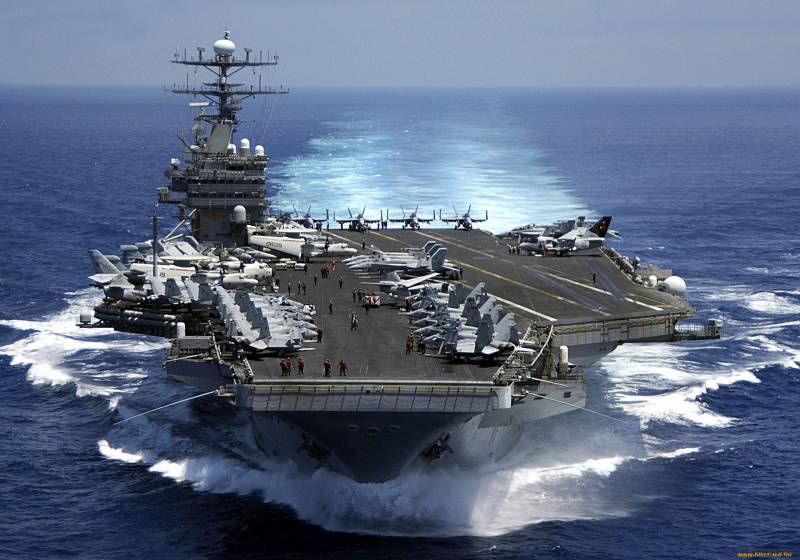 Yes, Theodore Roosevelt (who is not an aircraft carrier, but the 26th President of the United States) said a phrase that became a motto: "Speak quietly and carry a big stick." And since the very beginning of the twentieth century, the US government has adhered to this motto. And what could serve as such a stick better than an aircraft carrier? Well, if only ICBMs, but again we are talking about lethal weapons. But politically, an aircraft carrier is not yet a lethal weapon from the point of view of states.
Therefore, the United States uses aircraft carriers to communicate with both friends and enemies, both as a tool of reassurance and as a tool of intimidation. There's nothing quite like a full-fledged carrier strike group with 44 strike fighters, a cruiser and two destroyers, and a nuclear attack submarine lurking somewhere nearby.
Exactly, a good reason for thought.
Trouble bearers can signal intent like no other weapon system. If a submarine appears off your coast, you probably won't even know it's there. If the crew of the Tu-95 strategic missile carrier is training to strike targets in your country, located several thousand kilometers from the borders, you will not know about it until it completes the task. But if an aircraft carrier appears off your coast, it is impossible not to notice it. This is also a clear sign that you are in the crosshairs of the Washington guys. And, unfortunately, not in a good way.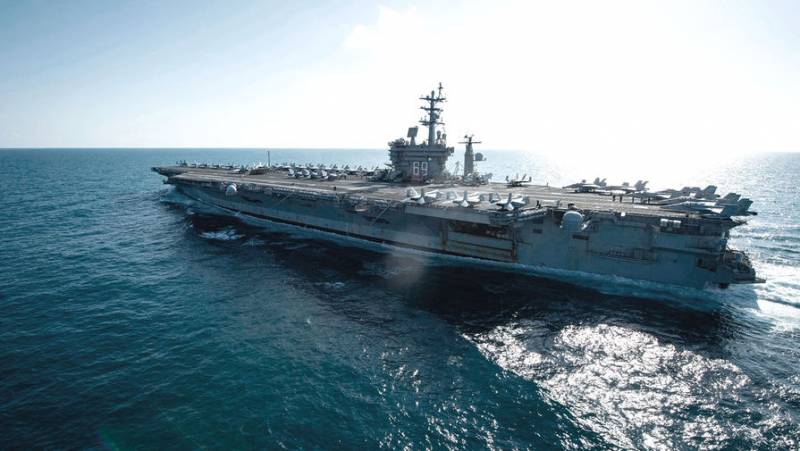 Let's summarize. From time to time, the usefulness of aircraft carriers has been questioned. As a rule, it usually turns out to be quite reasonable. Indeed, an aircraft carrier is a very serious instrument of pressure, influence, politics, call it what you like, however, whatever you say, it is a very unprofitable thing economically. Moreover, the further the development of anti-ship missiles goes, the more dangerous foreign shores become for aircraft carriers.
These huge ships have their problems, and a lot of them: aircraft carriers are very expensive to buy, expensive to operate and expensive to dispose of after the end of their service life. And the "exhaust" from them is not that big.
It is worth noting that even during the crisis in Israel, the newest aircraft carrier was simply hanging out at a safe distance from the coast. And his planes didn't fly over Gaza very much either. Anti-ship and anti-aircraft missiles seem to have not been canceled.
The XNUMXst century has greatly affected aircraft carriers in terms of technological progress. Yes, in the twentieth century, an aircraft carrier and its planes did what they wanted, the only question of their goals was to sell themselves at a higher price. But even the already textbook beating of the Yamato, which became an illustration of the capabilities of aircraft carriers, is gradually disappearing into
history
.
And in our time, an aircraft carrier is no longer such an unconditional instrument of destruction. It is enough to look at what is happening in Ukraine, and we can conclude that planes are not as comfortable in the air above the front line (and even more so behind it) as, say, 30 years ago. And aircraft carrier aircraft are no exception; they are no different from their land-based counterparts in this regard.
But as an instrument of big politics, the personification of a threat, he is quite suitable for himself. However, the moment when an aircraft carrier will be replaced in this position by something smaller in size but more efficient is a matter of tomorrow.