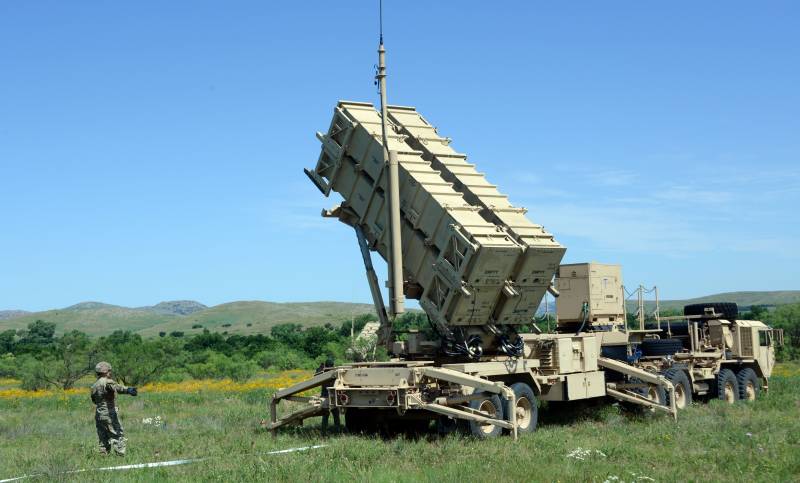 In order to help its allies in the region, the United States is strengthening its group in the Middle East. Formations and units of different types of troops are being transferred, and the deployment of additional air defense systems is also envisaged. It is reported that the American contingent will be protected from air attack by two battalions of Patriot anti-aircraft missile systems. However, their deployment may be associated with certain difficulties.
For regional grouping
Shortly after the events of October 7, the Pentagon reiterated its readiness to support Israel and other allies in the Middle East through military means. Later it became known about plans to increase and strengthen the American contingent in the region. Two Navy aircraft carrier groups, additional Marine Corps formations, Air Force squadrons, etc. were sent there.
The strengthened US Army contingent will receive additional protection from possible air attacks and more serious threats. To do this, air defense units with short-range Avenger systems, long-range Patriot systems, and THAAD missile defense systems are sent to the Middle East.
A few days ago, the Pentagon clarified plans to strengthen and deploy air defense and missile defense. Thus, two anti-aircraft missile battalions (divisions) on Patriots in full force will be sent to Israel or to nearby countries. These units and systems are assigned to the bases Fort Liberty (North Carolina) and Fort Sill (Oklahoma). Apparently, we are talking about battalions from the 31st and 108th air defense brigades, respectively.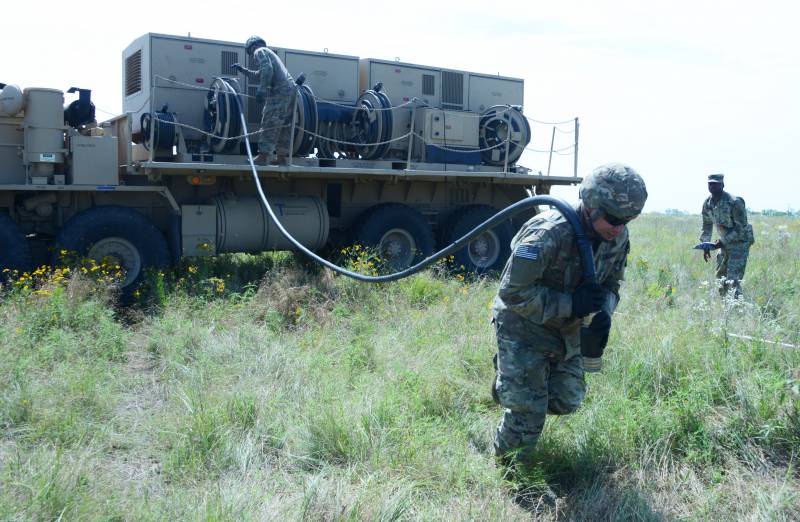 According to open source intelligence services, the Patriot battalion from the 31st Brigade has already left for the Middle East. The transfer of the second battalion is expected or has already been completed. In addition, the process of transporting other air defense systems and their calculations continues, which will take some time.
Thus, the Pentagon reacts to changes in the situation in a strategically important region and takes the necessary measures. To protect US interests, a mixed group of troops and forces, including different components, is deployed to a remote theater. In particular, the necessary attention was paid to air and missile defense issues. How this group might perform in a hypothetical armed conflict in the region is unknown, but the United States is taking the necessary measures and showing optimism.
Cash
Patriot anti-aircraft missile systems are in service with the US Army and are also supplied abroad. These air defense systems are intended for long-term duty at one position and protection of important areas and objects from air attack using various means. For later modifications of the Patriot, the ability to intercept both aerodynamic and ballistic targets is declared.
According to known data, the US ground forces have 17 battalions/divisions equipped with Patriot air defense systems. 15 battalions are part of 6 air defense brigades. They are distributed throughout the country or deployed abroad and are on duty. Two more separate battalions have a training function and do not participate in deployment or duty.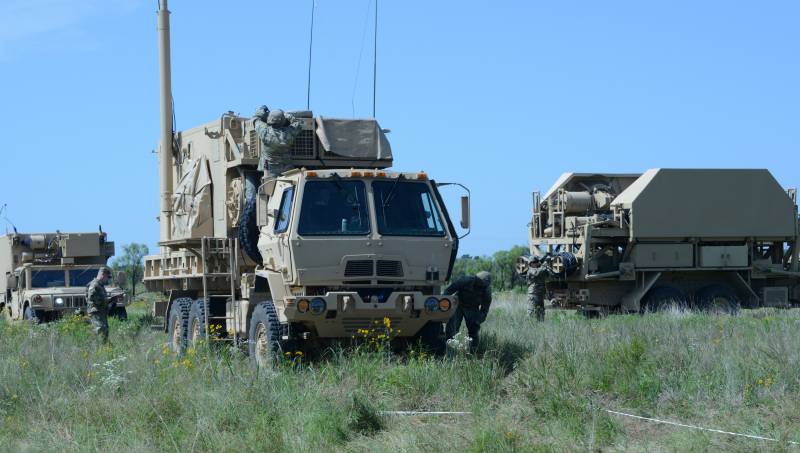 Depending on various factors, a battalion may include from three to six anti-aircraft batteries, and also has a headquarters to coordinate their actions. The battery is the minimum combat-ready unit of the Patriot and has an appropriate set of equipment. It includes a standard radar station and a command post for air defense systems, as well as up to eight missile launchers.
Thus, one battalion/division of Patriot air defense systems can have up to six independent radars and the same number of command posts capable of operating separately or together. There are also up to 48 launchers; total ammunition - up to 192 or up to 758 missiles, depending on their type.
It should be noted that the US Army does not fully utilize the entire quantitative potential of the Patriot air defense system. It is known that there are approx. 480 launchers. Moreover, to fully equip all 17 battalions at maximum strength, more than 800 such products will be needed. The situation with radars and command posts looks similar, because not all battalions have the maximum possible number of batteries.
Deployment Issues
The service and combat duty of units equipped with Patriots has its own characteristics and specifics. Thus, at present, batteries and battalions are not actually engaged in providing air defense to the continental United States. These tasks are mainly solved by tactical forces
aviation
. In addition, units with Avenger and NASAMS complexes are based in the Washington area. However, such an air defense system, if necessary, can be expanded and strengthened by other air defense systems and air defense systems.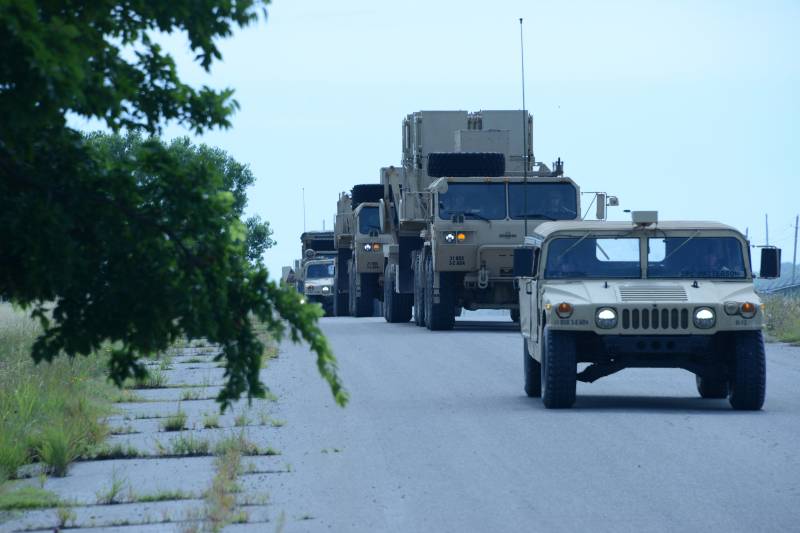 Six air defense brigades equipped with Patriot air defense systems are based in the United States, but carry out their main tasks at overseas bases. Battalions and batteries are regularly sent abroad for presence and duty in certain areas and regions. Both single deployments with return to base and termination of duty at the scheduled time, as well as long-term presence with rotation of units are possible.
For example, in 2021, the US Army successively withdrew several Patriot batteries from Jordan, Iraq, Kuwait and Saudi Arabia. The reason for this was the stabilization of the situation in the region, which makes it possible to reduce the grouping of troops, as well as the need to deploy anti-aircraft systems in the Pacific Ocean. Rotation is carried out in a similar way in European countries.
Even so, Patriot's overseas deployment faces significant challenges. The main thing is the lack of numbers of units and air defense systems for simultaneous presence in all required regions and solving all expected tasks. Financial restrictions do not allow expanding the organizational structure of air defense brigades and ordering additional anti-aircraft systems. "Patriot" is expensive, and obtaining permission and money for such purchases will not be easy.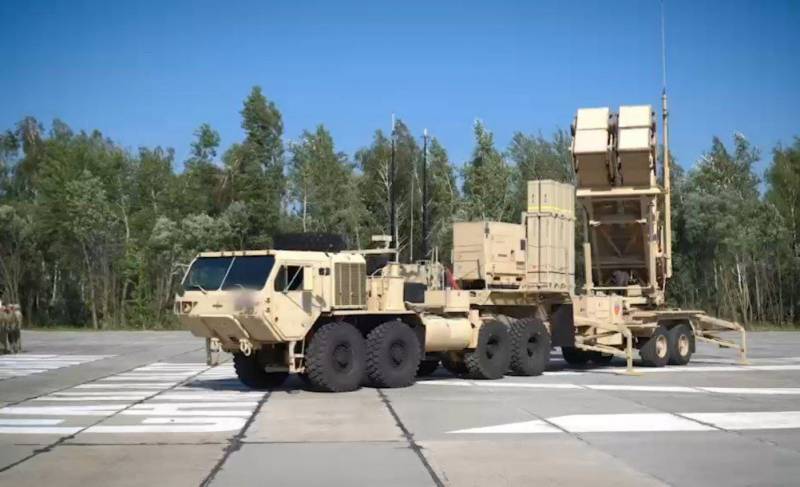 The lack of equipment and calculations for it leads to negative consequences and interferes with the normal planning of deployments. Interesting examples of such problems were given in August 2023 at a symposium on air defense and missile defense by the head of the US Army Space and Missile Defense Command, Lieutenant General Daniel Karbler.
According to him, it is often necessary to extend combat service and increase the duration of personnel missions. So, at first, military personnel are sent to an overseas base for six months, but then they are given an extra three months of work. A business trip of nine months can be extended to a year, and in another case, a year turns into one and a half.
It is proposed to solve these problems by purchasing new air defense systems and increasing their total number. In addition, it is necessary to recruit new specialists who will become personnel of additional batteries and battalions on Patriot. At the same time, the relevant army command cannot name the required number of battalions/divisions and the number of personnel for them.
Apparently, the current situation has all the prerequisites for further complication and deterioration. The fact is that Washington is organizing new military-political adventures or joining other people's ventures, and the result of this is the need to increase the army contingent in certain regions. The US is trying to confront China and Russia at the same time, and now it has to pay more attention to the Middle East.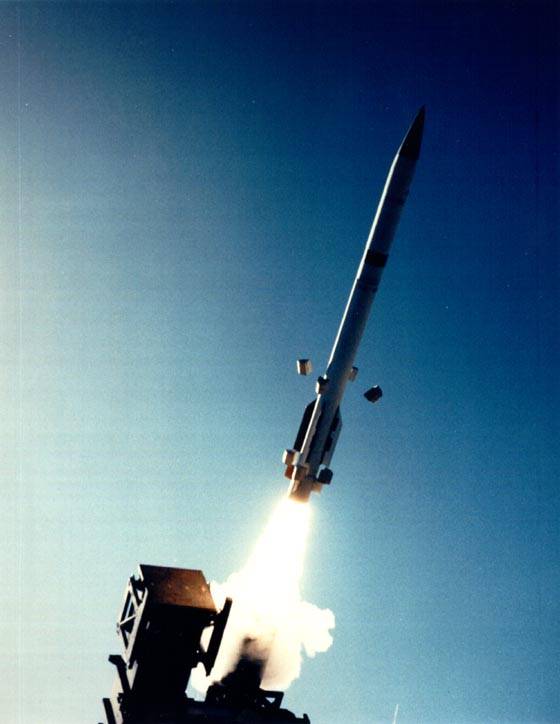 In addition, there are proposals to resume combat duty of the Patriots in the United States. In connection with the emergence of new threats and the general deterioration of the situation in the world, it is necessary to strengthen the air defense of the continental part of the country. This also requires at least several battalions of long-range air defense systems.
Objective difficulties
Thus, the US Army maintains and strengthens its presence in various regions of the planet and creates the necessary groupings of troops and forces in them. The latter need protection from air attacks, and for this purpose various anti-aircraft systems are being deployed. The most advanced American-developed Patriot system occupies a special place in such processes.
However, the creation of air defense for overseas garrisons is associated with objective difficulties. Due to the limited number of available units and anti-aircraft systems, the Pentagon has to constantly adjust and change plans and schedules, as well as "knock out" money for additional systems. This allows us to solve some of the current problems, but does not change the situation as a whole. Whether the situation can be changed within a reasonable timeframe, time will tell.