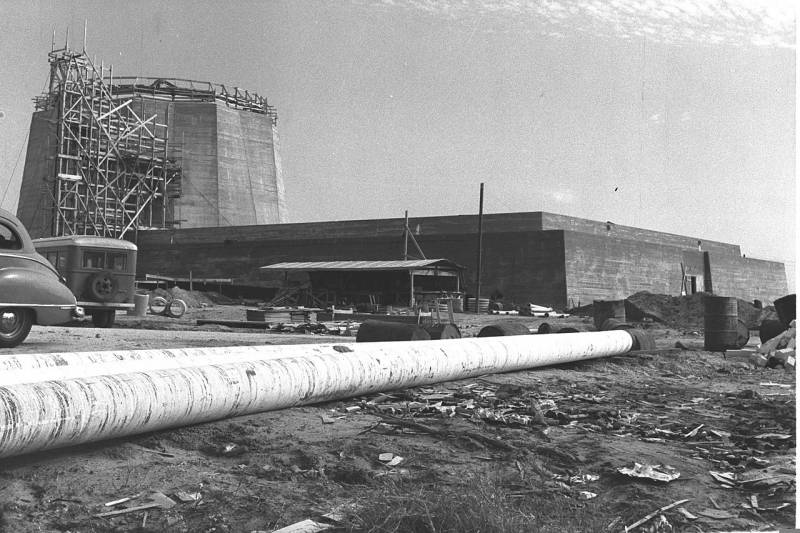 Nahal Sorek Nuclear Center during construction, 1960. Photo by the Israeli government
Shortly after its founding, modern Israel launched its own nuclear program. According to official data, it had purely peaceful purposes, and the creation of a nuclear
weapons
was not planned. However, over time, Israeli scientists and military personnel began to be suspected of developing special combat units and means of their delivery. By now, Israel may have accumulated significant stockpiles of nuclear weapons, although it denies this.
Advanced technologies
Israel took up the topic of nuclear technology just a few years after its creation. So, at the very end of the forties, a fundamental decision was made to develop this area, and in 1952 the Israel Atomic Energy Commission (IAEC) was founded. Soon this body developed a plan for the construction of specialized organizations and enterprises that were supposed to engage in real projects in the nuclear field.
In 1955, Israel entered into an agreement with the United States to build the country's first nuclear power plant. This facility is now known as the Nahal Soreq Nuclear Research Center. A nuclear power plant with a 5 MW light water reactor was located near the cities of Yavne and Palmachim near the Sorek River. In mid-1960, the physical start-up of the reactor took place. According to official data, the Nahal Sorek nuclear power plant was intended to generate electricity, produce isotopes for nuclear medicine and gain operating experience.
At the same time, a second nuclear research center was built in Dimona, launched in 1964. At that time, its main facility was a 28 MW heavy water reactor of French design. Like the Yavne center, the Dimona facility produced electricity and isotopes, and also provided research and expertise.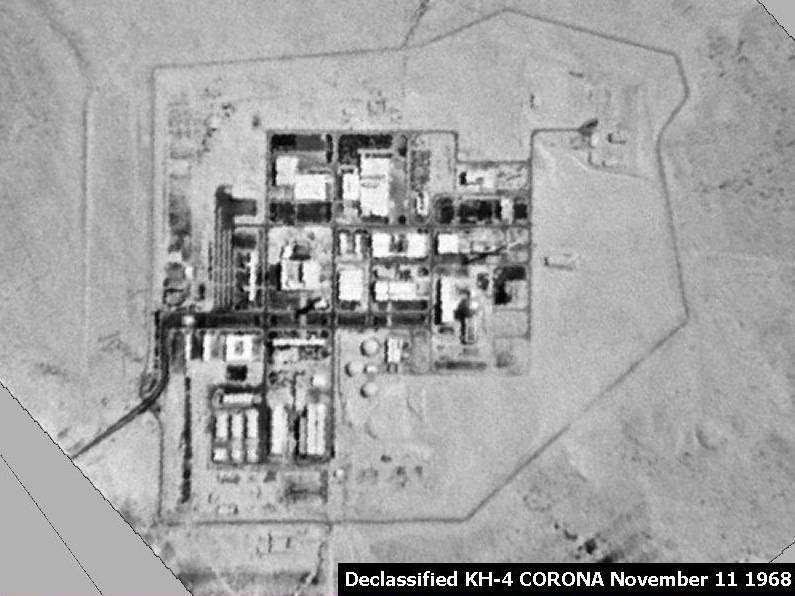 Center in Dimona, 1968. Photo: Globalsecurity.org
Already at the stage of construction of the first facilities, the Israeli nuclear program faced opposition. In 1960, a group of politicians and scientists organized the Committee for Nuclear Disarmament in the Middle East. He called on Israel to abandon its nuclear program and demanded that foreign countries stop all assistance in this direction. The Committee assumed that the emergence of nuclear weapons in Israel would force the Arab states to also take up this issue. Such an arms race could have the most dire consequences, primarily for Israel itself.
Bomb rumors
Two reactors supplied by third countries had the fundamental ability to produce weapons-grade plutonium. Already in the early sixties, Israel began to be suspected of this. Various assumptions were made abroad and corresponding rumors circulated. At the same time, the Israeli military and political leadership was in no hurry to refute or confirm them.
According to some reports, by the end of the sixties, the Israel Defense Forces already had several nuclear bombs with unknown characteristics. The possibility of their use in the proposed Arab-Israeli wars was considered. By the middle of the next decade, due to continued production, the number of available warheads could increase several times. At the same time, production rates remained low. It is assumed that the existing nuclear centers made it possible to assemble only a few new munitions each year.
Interestingly, Israel does not appear to have conducted full-scale tests of its nuclear warheads, although it was suspected of doing so. Thus, in September 1979, in the area of ​​the Prince Edward Islands in the Indian Ocean, an outbreak similar to the air explosion of a low-power nuclear weapon was recorded. Israel and South Africa were suspected of carrying out this explosion, but no evidence could be obtained.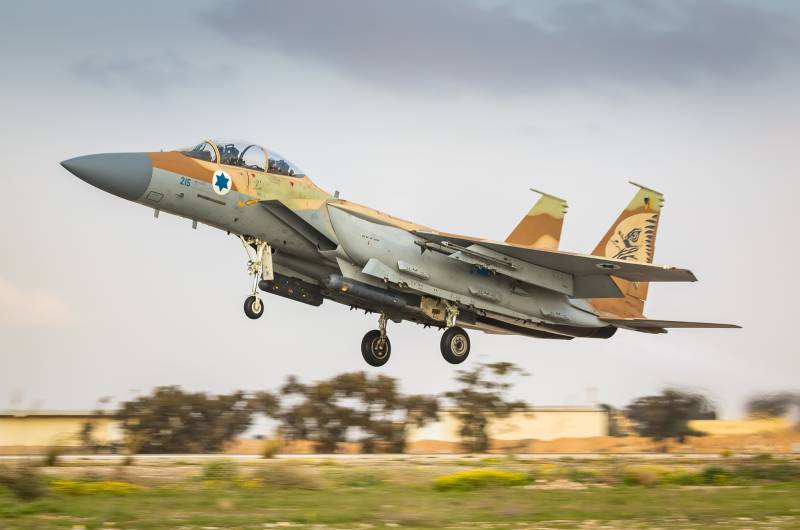 Israeli fighter-bomber F-15I. Photo by Israeli Ministry of Defense
In the mid-eighties, new evidence emerged of the military nature of the Israeli nuclear program. A former employee of the center in Dimona, Mordechai Vanunu, told the foreign press about the presence of developments of a military nature and showed photographs of production. The Israeli leadership did not confirm this information, but the Mossad kidnapped M. Vanunu and returned him to the country for trial on charges of treason.
Subsequently, the topic of Israeli nuclear weapons was repeatedly raised at different levels and in different contexts. Now it is being discussed again, this time in connection with the recent attack by Hamas militants on Israeli territory with numerous casualties. Some Israeli public and political figures propose solving the issue of the Gaza Strip using the most radical method.
Current potential
Official Israel neither confirms nor denies the presence of nuclear weapons. In turn, among foreign specialists and politicians, the version about the existence of Israeli nuclear potential is more widespread. However, reliable information on this matter is still missing, and one has to rely on fragmentary information and various indirect evidence.
According to various estimates, by now Israel could produce up to 150-200 nuclear weapons using its existing facilities. However, there are also more modest estimates. Thus, the Federation of American Scientists gives the upper limit no higher than 90-100 units. There is a version according to which by the mid-XNUMXs the IDF had fulfilled its needs for special ammunition, and their production was discontinued.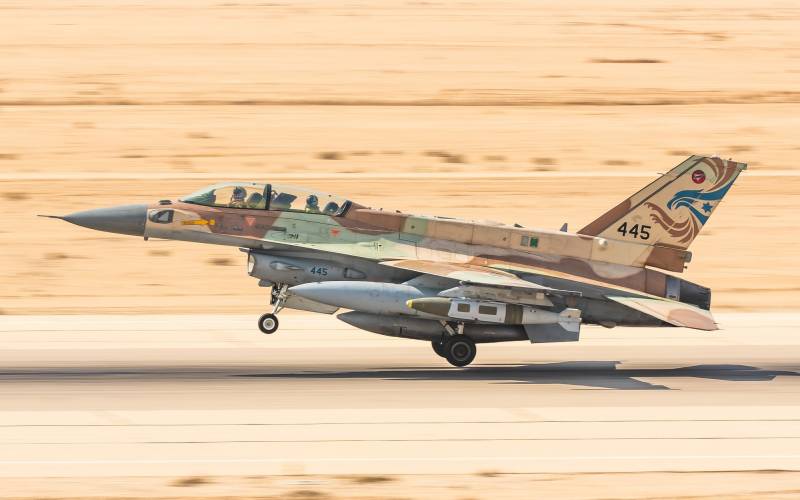 The F-16I is a possible carrier of nuclear weapons. Photo by Israeli Ministry of Defense
Precise technical information is not available. Apparently, the IDF only has plutonium charges. Their power can range from tens to hundreds of kilotons. Warheads of different sizes and weights can be produced for use as part of various ammunition and complexes.
Delivery vehicles
Using special ammunition of its own production and other available means, Israel could build a full-fledged nuclear triad. Due to the size of the region and the proposed theater of operations, there is virtually no division into tactical and strategic parts.
The IDF is armed with Jericho-3 ballistic missiles. Accurate information about these products is not yet available. It is assumed that these are medium-range missiles (up to 5-5,5 thousand km) with a throw weight of approx. 1 t. At the same time, some foreign publications provide higher range estimates. According to official data, Jericho-3, like any other Israeli weapons, carries only a conventional warhead, but the possibility of installing a nuclear one is assumed.
The air component of the nuclear force is currently believed to be based on the F-15I and F-16I multi-role fighters. In the past, combat
aviation
could use free-falling bombs with a special charge. Gabriel missiles of later modifications are now being considered as a delivery vehicle. The flight range of such ammunition is at least 30-35 km.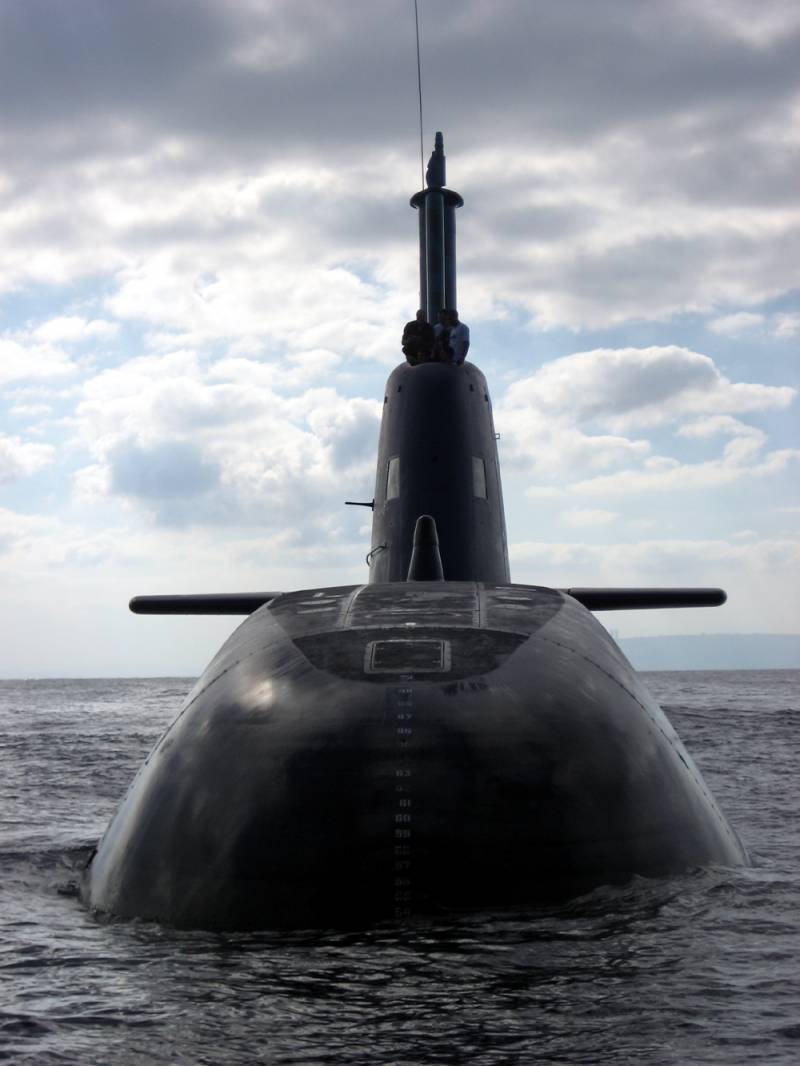 A Dolphin-class submarine capable of launching missiles through torpedo tubes. Photo by Israeli Ministry of Defense
In the nineties and two thousand, the IDF Navy received several German-built diesel-electric submarines of the Dolphin type. They are equipped with 650 mm and 533 mm (according to other sources, only 533 mm) torpedo tubes with the ability to launch Harpoon missiles. According to the widespread version, a modification of the "Harpoon" with nuclear equipment or a similar missile with a special warhead was created in Israel. The flight range, depending on the type and modification of the rocket, can reach 250-280 km.
Main secret
Thus. Israel began studying nuclear technology about 70 years ago and soon, with foreign assistance, built and launched the first facilities of the future nuclear industry. It was reported that all work of this kind was related only to science, energy, etc., while the military use of new technologies was not envisaged. However, the characteristic features of the nuclear program and the current situation in the region have led to the emergence of a version of the development of nuclear weapons.
Whether Israel actually has nuclear weapons is still unknown. There is no exact information on this matter, and different versions can be expressed. For example, it cannot be ruled out that special ammunition was nevertheless created and entered into service. The diametrically opposite version about the absence of nuclear systems also has a right to life. In this case, rumors about their existence may be a deliberate bluff and misinformation. However, deterrence tasks are solved in any case - both with the help of real ammunition, and through information about them alone.