ATACMS: a big problem for Russia or not?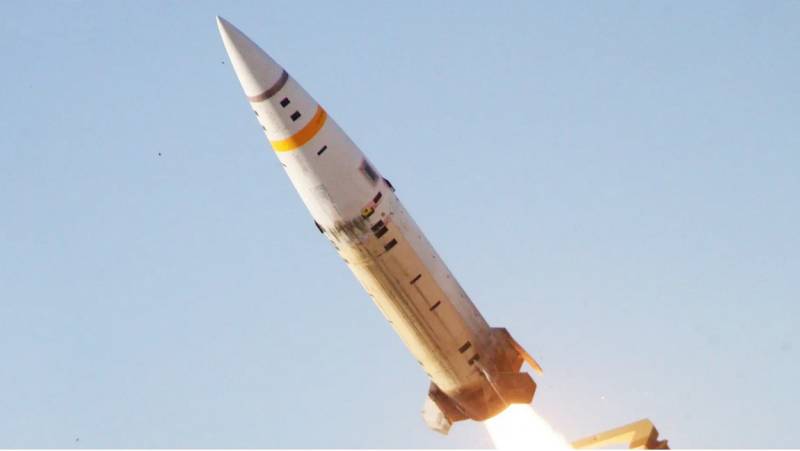 We have already talked more than once about how gifts from NATO can become serious (or not) problems for us. Yes, for all of us, or at least the overwhelming majority, because in addition to the fact that many have relatives, friends and acquaintances in the Northern Military District, these gifts also systematically and regularly arrive in the European part.
During these discussions, it was said that the ballistic missiles of the Army Tactical Missile System (ATACMS) could still go to Ukraine. And now it has happened, but it should be noted that the main attention was paid to the options for this
weapons
, equipped with unitary (single high-explosive) warheads. And the other day it became known that versions with cluster munitions will reach Ukraine, which, according to many experts, can create a number of serious complications for Russian troops.
ATACMS, the US short-range ballistic missile, is not an innovative weapon. The missile is not new; development began in 1982, and it was put into service in 1991. The missile is produced in two main versions, with a high-explosive fragmentation warhead and a cassette warhead.
The first two variants of the MGM-140A ATACMS Block 1 and Block 1A were cluster munitions loaded with 950 and 275-300 submunitions with a maximum range of 165 kilometers and 300 kilometers, respectively. These two missiles are known as MGM-140A and B, Block I and IA, and M39 and M39A1.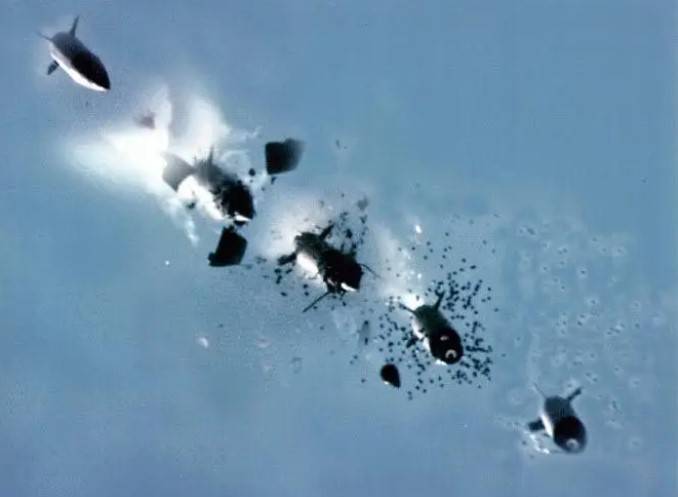 Composite image of ATACMS ejecting a payload of warheads from cassettes
Later versions of ATACMS that entered service are equipped with unitary warheads. These missiles are designated MGM-140E and MGM-168As, Block IVA, and M48s and M57, based on differences in fuses and other internal components. However, they all have the same 227 kg high-explosive fragmentation warhead, the same one used in the Harpoon anti-ship missile.
However, there is one big difference. It consists of the Harpoon crashing into a target at subsonic speeds, and the ATACMS doing the same at near hypersonic speeds, which converts the missile's massive kinetic energy and transfers it to the target, allowing it to successfully destroy hardened targets. All these ATACMS have a maximum range of 300 kilometers.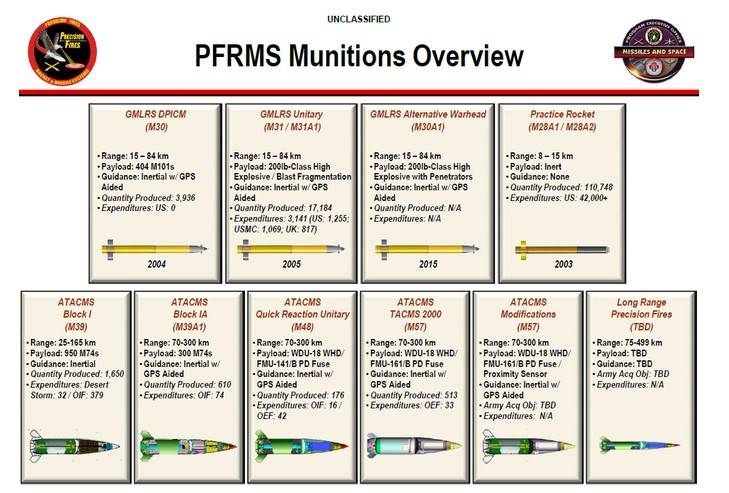 All types of ATACMS missiles can be launched from M270 tracked Multiple Launch Rocket System (MLRS) launchers and wheeled M142 High Mobility Artillery Rocket System (HIMARS) launchers. Both chassis are already in service with the Ukrainian army.
A year and a half ago, when the NWO began, sending cluster munitions to Ukraine seemed an unlikely possibility, but a precedent had already been set by the delivery of many thousands of cluster artillery shells from US reserve stocks. The first of these munitions arrived in July after a long period of internal debate within the Biden administration. The shells were seen as a way to dramatically expand Ukraine's access to 155mm artillery ammunition of any kind to support its counteroffensive and bring new effects to the battlefield in an attempt to break through fortified Russian lines. So the debate about transferring cluster munitions to Ukraine is over in its favor.
Some of the US M39/A1 ATACMS variants of cluster munitions have been converted into versions with HE warheads. Changes in precision-guided weapon capabilities and the controversy over cluster munitions, along with changes in combined arms tactics, have spurred attention to unitary warhead models. For Ukraine, the ability to strike across areas nearly 300 kilometers away and to do so with a delivery system that is very difficult to defend (hypersonic speed at the end point) represents serious problems that the Ukrainian side could cause for Russia.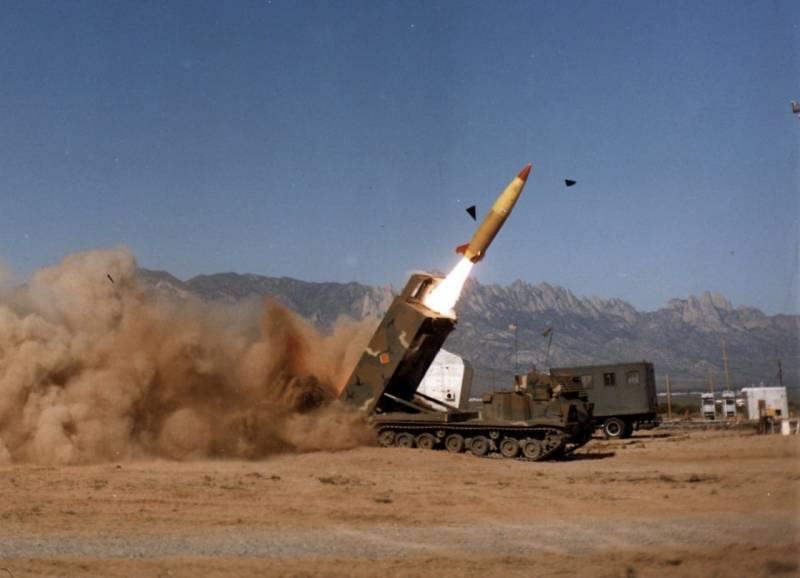 For Ukraine, which has been intensively begging for ATACMS for months, the ability to deliver a 227-kg warhead over long distances would mean big problems for Russia's critical logistics hubs and associated infrastructure such as bridges and fortified command and control centers located far behind the front line. However, the cluster version poses a great threat to vehicle fleets, ammunition depots and especially air defense systems and aircraft at airfields.
One M39A1 ATACMS, equipped with GPS and inertial navigation, carries approximately 300 M74 submunitions. The missile spins to stabilize its flight during its final attack, releasing the payload bay covers and centrifugal force causing the bombs to fly in a curved path. The size of the ATACMS effect area and bomb density can be changed by setting different release heights.
The baseball-like M74 is a nasty weapon. It is equipped with a high explosive charge inside this irregular sphere. The asymmetrical design imparts rotation to the firing element during release. As soon as the rotation speed reaches 2 rpm, its fuse is activated. Hundreds of M400s falling almost simultaneously create a cloud of debris that covers the ground. The weapon is considered highly effective against personnel and lightly armored targets.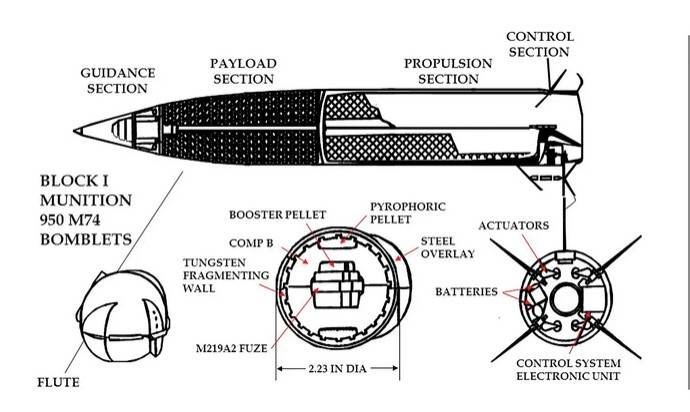 Diagram showing the components of the M39 ATACMS, including the M74 submunitions inside.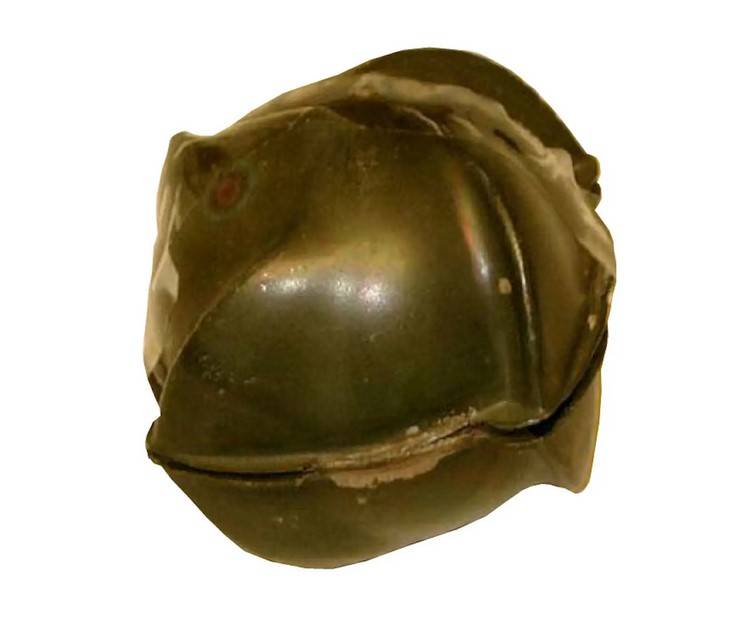 Example of an M74 submunition
The Americans rightly note that, in principle, a pair of ATACMS could solve many problems, for example, releasing them at the Russian air base in Crimea and destroying all the aircraft in the parking lots. None of the aircraft were parked in fortified hangars or under any cover at all, so the losses could have been quite significant. Anything that is explosive or flammable will explode, creating severe secondary effects.
Of course, such tactics would be no less effective than the use of long-range unmanned aerial vehicles or remotely controlled
drones
-kamikazes for striking individual aircraft, not to mention sabotage teams that must physically place explosives on their targets. Yes, and losses in their
aviation
from barrage fire may be unprecedented.
"Air defense, especially the long-range Russian S-300 and S-400, which are a limited resource in both reload time and ammunition cost, but are in high demand, deservedly will be at incredible risk of being completely destroyed by ATACMS with cluster munitions. Instead of attacking the radar or command vehicle with a missile or
drone
, equipped with a unitary warhead, one ATACMS will cover the SAM deployment area with its cluster munitions."
(T. Rogoway, thedrive.com).
Unpleasant situation. A huge number of fragments would have bombarded the air defense missile system's position. And although these surface-to-air missile systems have some missile defense capabilities, ATACMS is a difficult target to destroy quickly. If the complex's missiles were used as part of a layered attack, this would be even more difficult even for such advanced missiles as the S-400.
This is especially true for ongoing Ukrainian operations against Crimea, in which Kyiv is focusing on punching holes in Russia's air defense umbrella over the peninsula to facilitate cruise missile and drone attacks on other targets. And, as we see, it is the layered use of air and sea drones, coupled with cruise missiles, that allows us to achieve certain successes.
Troop camps and ammunition depots would also be at extreme risk from attacks by ATACMS equipped with cluster munitions. Even the Black Sea Fleet itself could suffer greatly at the hands of an ATACMS equipped with cluster munitions. Yes, the main systems of ships are unlikely to be damaged, but fragments are a terrible enemy to communication antennas, radars and electronic warfare modules.
Considering that in our airfields and ports it is somehow not customary even after six months to disperse ships and planes using the "Mediterranean" style of mooring, then, of course, a rocket will not sink anything. But the damage will be quite significant. The same is true for the airfield.
General Kirill Budanov told The War Zone how important ATACMS can be for these reasons, while in Washington and giving an interview there, he said:
"The Russians are just putting command posts and things out of range of our weapons so we don't have anything there that can reach them. The situation is the same with Russian aviation at airfields. The fight against Russian aviation using air defense systems is very costly and ineffective. Aviation must be destroyed at air bases."

All this said, serious questions remain about when Ukraine might receive any ATACMS and what options it might receive.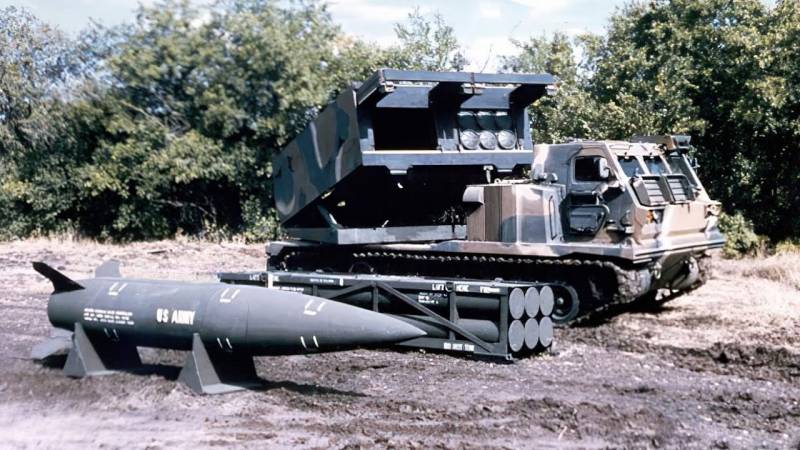 At the most basic level, US President Joe Biden and his administration appear to be steadily toying with the idea of ​​transferring some ATACMS to the Ukrainian military. It comes after months of pushback, with U.S. officials regularly citing the relatively limited number of these strategically important weapons in the U.S. stockpile, as well as concerns about provoking a new level of escalation by the Russian government.
Last week, Douglas Bush, assistant secretary of the Army for acquisition, logistics and technology, said the stockpile problem should be significantly eased by the acquisition of new precision strike missiles (PrSM) to replace ATACMS. The PrSM manufacturer, Lockheed Martin, told The War Zone that it expects to begin delivering production samples by the end of this year. If Lockheed succeeds, it will be unpleasant.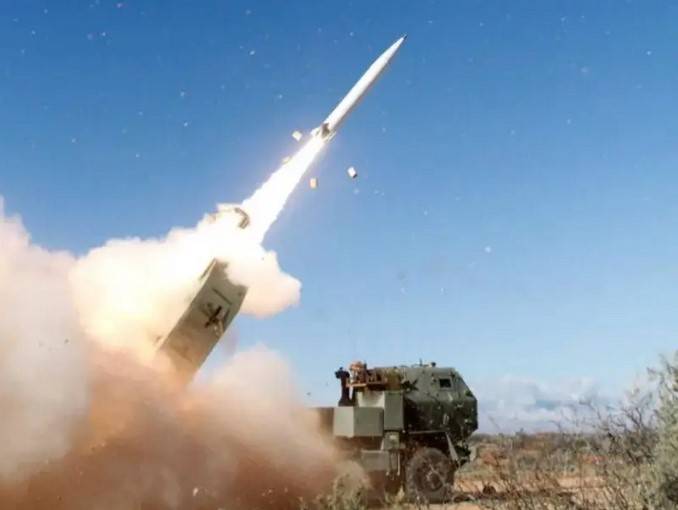 Testing of the PrSM high-precision missile. US Department of Defense
Speaking at a media roundtable on September 19, Bush also took the opportunity to rebut previous reports that the US military had somehow underestimated its ATACMS stockpile. "Of course, we know exactly how many we have and where they are."
Just the other day, Deputy Secretary of Defense for Acquisition and Sustainment William LaPlante announced that deliveries of PrSM had begun.
But the question of quantity and quality remains. That is, how many and what variants of ATACMS may be available for transfer, as well as how quickly this can happen. ATACMS is still in production, but the US military stopped buying new ones several years ago. Today, what is produced goes to replenish supplies to countries that purchased ATACMS earlier. But there are still more than a dozen of them...
Lockheed Martin, which makes missiles and launchers, has produced about 4 ATACMS of all variants over the past two decades. That includes about 000 that U.S. troops shot in combat during the Gulf War and Iraq War, as well as others that were sold to foreign countries, according to previous reports.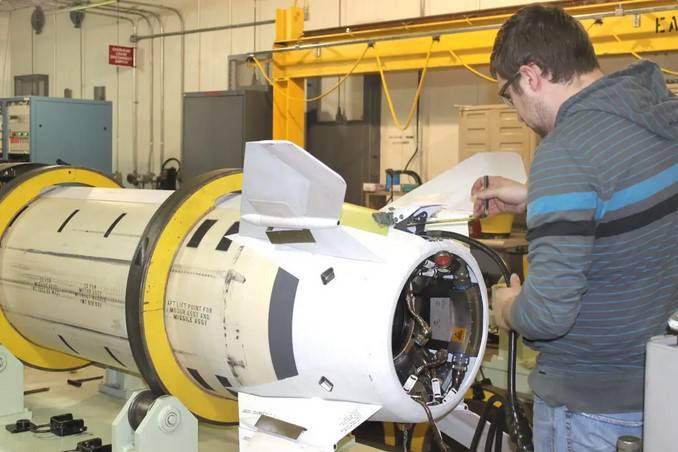 M39 or M39A1 ATACMS missile under conversion
How many M39/A1 cluster munitions may remain in US service at this time is unknown, just as it is unknown how many of these munitions remain in countries that have purchased ATACMS. ATACMS cluster munitions have been exported in the past to Bahrain, Greece, South Korea and Turkey.
Last week, The Washington Post reported that ongoing discussions about sending ATACMS to Ukraine have focused on the possibility of sending missiles loaded with cluster munitions.
It's worth remembering that several Republican members of Congress previously wrote an open letter to the Biden administration, imploring it to approve sending cluster munition artillery shells to Ukraine, and explicitly noted that this could help "unlock several new systems that have a cluster munition variant, including...ATACMS." Biden ultimately decided to allow the transfer of 155mm artillery shells filled with submunitions to Ukraine, as already mentioned, and eventually it came to missiles.
All this indicates that Ukraine will receive the announced minimum of three dozen M39/A1 ATACMS missiles, and, most likely, there will be more deliveries as the American arsenals make new ones. But even if the minimum is set, it will still be able to have a certain influence on the course of events. Even in the cassette version, and not in the unitary version.
Yes, you will have to forget about a target like the Crimean Bridge, but you can cause damage by operating on other targets, where cluster munitions will be no less, but more effective.
The question is how to apply it.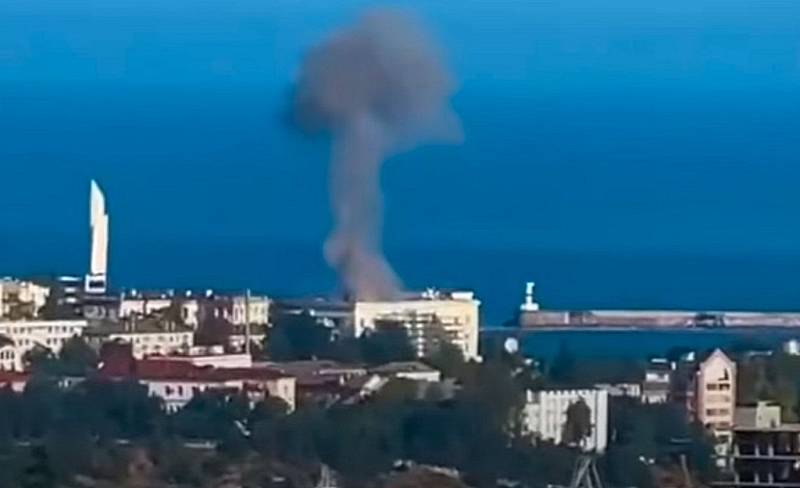 Recently, Secretary of the Security Council of Ukraine Alexey Danilov stated that "the Ukrainian Armed Forces will not use ATACMS missiles for attacks on Russian territory." The question is that in Ukraine they consider the territory of Russia. There are opinions that at the time of 1991, respectively, the Lugansk, Donetsk regions, Crimea and the territories of the Kherson and Zaporozhye regions can be applied easily and naturally.
Well, or we can once again make sure that Kyiv will once again break the promises it made and send missiles to Belgorod.
Considering the American practice of talking about deliveries when weapons are already in Ukraine, we can conclude that those same 30 ATACMS are already in warehouses somewhere in western Ukraine.
In general, missiles with a flight range of 140 to 220 km, and the first releases of ATACMS did not fly over long distances, are not so scary. More precisely, they will be very dangerous, but, firstly, it is possible to move away infrastructure that can cause great damage to ATACMS, such as warehouses. Yes, this will worsen the logistics of supplying the front line, but in the end, it's better to have a warehouse far away, but intact, than one that burned down nearby. And secondly, we have something to oppose ATACMS.
Still, the Russian army has at its disposal enough complexes capable of hitting targets such as a tactical missile. These are the Buk-M2, Buk-M3, S-300VM, S-300PM2 and S-400 complexes. The Pantsir can also prove effective, because the ATACMS missiles of the first releases are still closer to the Tochka U than to the Iskander in terms of their performance characteristics.
But nevertheless, there is a certain threat. And in terms of quantity, because if the word was said about 30 missiles, then the matter may not be limited to a hundred. Although, as the same Budanov said, even 100 missiles are nothing. They will not be able to solve the situation at the front.
So, of course, ATACMS is a problem for Russia in some sense. But not global, we have so many problems and more serious ones, so 30 missiles is, as they say, not the worst of the problems.