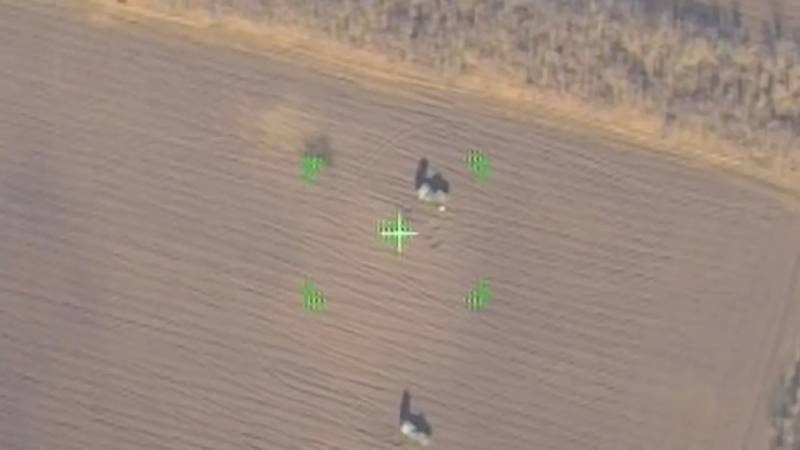 Ukrainian S-300 system in position. Precision-guided munitions will soon follow. Spring 2022. Photo by the Ministry of Defense of the Russian Federation
Since February last year, foreign partners have been regularly sending various kinds of assistance to Ukraine in the form of arms and equipment. A significant share in such deliveries is made up of anti-aircraft weapons of various classes and types. Portable missile systems, self-propelled guns with small-caliber artillery, etc. were transferred to the Kyiv regime. It was expected that such products would help Ukrainian formations protect themselves from Russian
aviation
and missiles, but this did not happen.
At the first stage
At the beginning of last year, against the backdrop of a general deterioration in the military-political situation, the United States and NATO countries expressed their readiness to help the Kyiv regime with the supply of certain types of weapons and other property. Already in January, foreign partners and patrons began shipping such aid. These shipments reportedly contained only
weapon
defensive purpose, incl. anti-aircraft weapons.
At the beginning of last year, the United States handed over several hundred FIM-92 Stinger portable air defense systems to Ukraine. In the future, several more large batches of such products were delivered. In addition, Washington allowed foreign partners, such as the Baltic countries, to re-export their MANPADS. In total, according to various estimates, several thousand Stingers were provided to Ukrainian formations.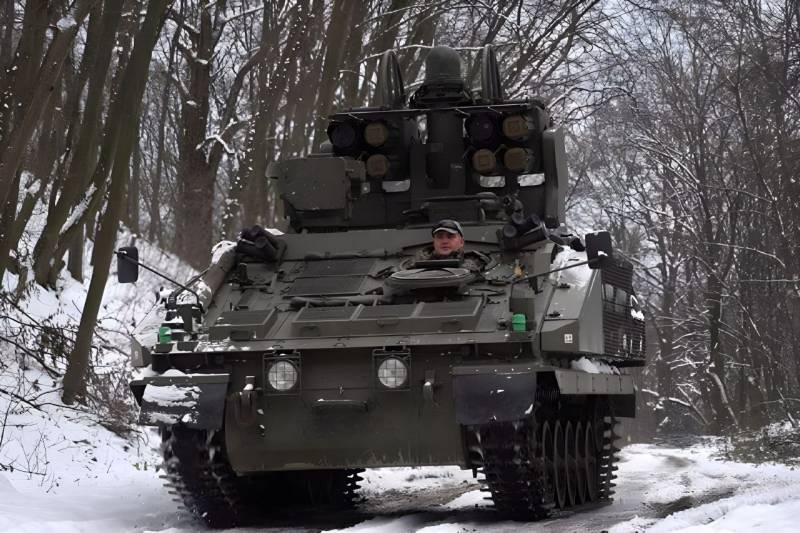 One of the British Stormer HVM air defense systems. Photo Telegram / BMPD
To help Ukraine, a number of European countries have removed from their arsenals the old Strela-2 and Igla MANPADS that have remained with them since the Cold War. For example, Germany shipped approx. 1500 Strel-2. Several hundred more of these products had to be disposed of due to damage due to improper storage conditions. The UK has provided hundreds of Starstreak MANPADS.
In mid-March, the American press reported that the US and NATO had prepared and sent a batch of Soviet-style air defense systems to the Kyiv regime. It included the Osa and Strela short-range systems, as well as the S-300 systems of an unspecified modification. The exact composition of this batch and the number of products were not called. Arrival in Ukraine was expected in the very near future.
In early April, it became known about the secret delivery of S-300 air defense systems from Slovakia. It was reported that the Slovak army gave away its only system of this type in exchange for an American promise to provide Patriot air defense systems. Already at the end of the month, the Patriots arrived in Slovakia, but at the beginning of January 2023 they were removed from duty and sent for service abroad.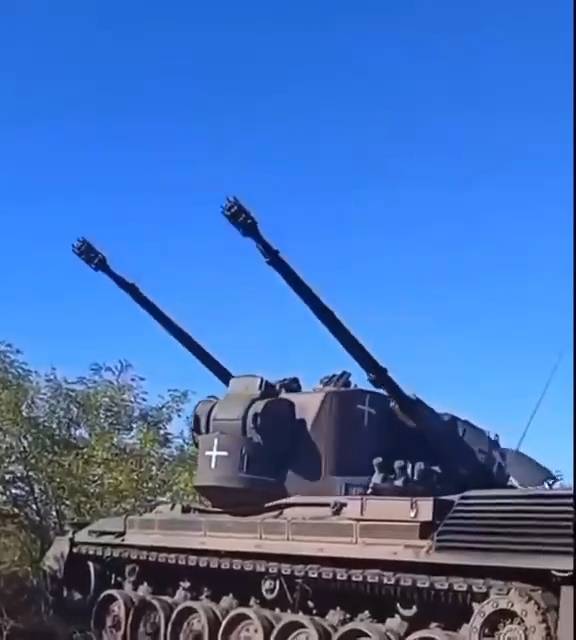 ZSU Gepard. Photo Telegram / "Vestnik PVO"
In the first weeks and months of hostilities, the US and NATO transferred anti-aircraft weapons to Ukraine from storage or from the presence of their armies. At the same time, preference was given to Soviet-style systems. The fact is that the Ukrainian side would not have to master them from scratch, and besides, they made it possible to partially restore the destroyed air defense system. At the same time, NATO MANPADS were shipped, which were simple in terms of development.
Foreign samples
By the end of spring 2022, it became clear that European countries could no longer supply Soviet-style air defense systems. To continue such assistance, they would have to seriously reduce the existing air defense fleet and, accordingly, create a threat to their own security. In this regard, the question arose of supplying NATO-standard equipment to Ukraine from the presence of other states.
So, already in April, the UK announced its intention to provide the Kyiv regime with Stormer HVM self-propelled air defense systems armed with Starstreak missiles. Despite all the assurances, the equipment arrived in Ukraine only in July, and only five vehicles and a supply of missiles for them were shipped. They are no longer going to send new Stormers.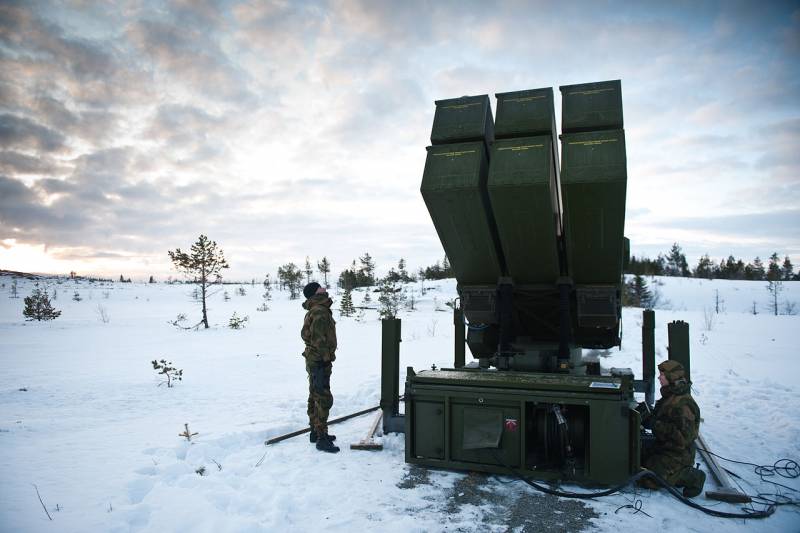 NASAMS launcher. Photo by Wikimedia Commons
The United States provided similar assistance in the summer and autumn. They sent Avenger self-propelled air defense systems to Ukraine. These complexes are built on the basis of a common auto-chassis and are armed with Stinger missiles.
In the summer, Germany promised to provide three dozen Gepard anti-aircraft self-propelled guns. The preparation of the delivery of this equipment and ammunition for it was delayed. The first cars arrived in Ukraine only in August, and it took several more weeks to complete the deliveries.
Thus, foreign partners practically used up their stocks of Soviet-style anti-aircraft weapons and were forced to supply equipment of American or European design. At the same time, the pace and volume of such assistance, for a number of reasons, turned out to be limited. There was no talk of restoring the previous number of air defenses.
Curiously, in the summer and autumn of 2022, talks began about the need to restore a full-fledged layered defense system, which the Russian army destroyed earlier. It was proposed to form it at the expense of foreign-made radar and anti-aircraft weapons. However, such plans are still far from being realized - both due to insufficient supply volumes and due to constant pressure from the Russian side.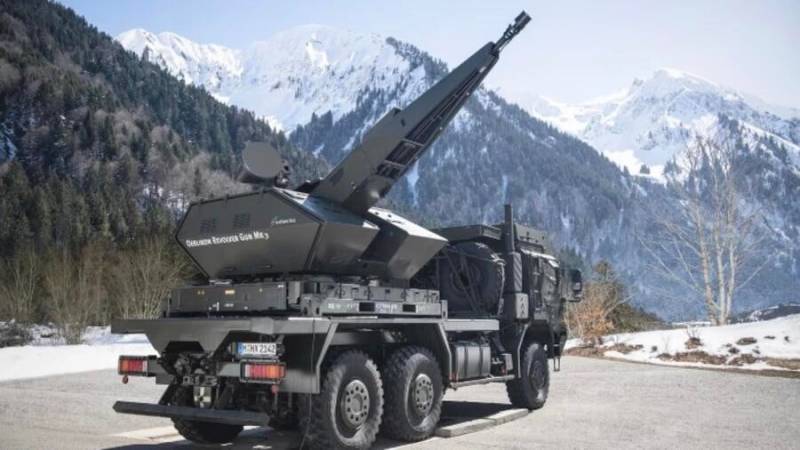 ZAK Skynex combat module on a transport vehicle. Photo Rheinmetall AG
New Challenges
In early October, the Russian armed forces began to launch regular strikes against critical military and dual-use infrastructure. Massed strikes using missiles and strike UAVs have become a new serious challenge for the suppressed Ukrainian air defense. Even with a certain number of foreign systems, it could not have a noticeable effect on the results of strikes.
In connection with regular strikes, new deliveries of air defense systems began already in October-November. In particular, several systems promised back in the spring have finally been handed over to Ukraine. Norwegian NASAMS air defense systems, German IRIS-T, as well as Skyguard Aspide and HAWK from Spain were received and deployed. At the same time, the total number of such complexes was again small, and only certain areas were covered with their help.
Against the backdrop of Geranium strikes, Ukraine received new promises. So, last year, France and Italy announced their intention to manufacture and transfer to it several SAMP / T air defense systems and ammunition for them. In early February, it was reported that the enterprises of the two countries were collecting the necessary funds and would be able to send them to the Kyiv regime within one and a half to two months.
In December, the long-standing dreams of the Ukrainian leadership came true - the United States promised to provide it with several batteries of Patriot air defense systems. Later, it was reported about the search for equipment to send, about the imminent start of training in calculations, etc. However, deliveries of "Patriots" have not yet begun, and the American side has not even named their approximate dates yet.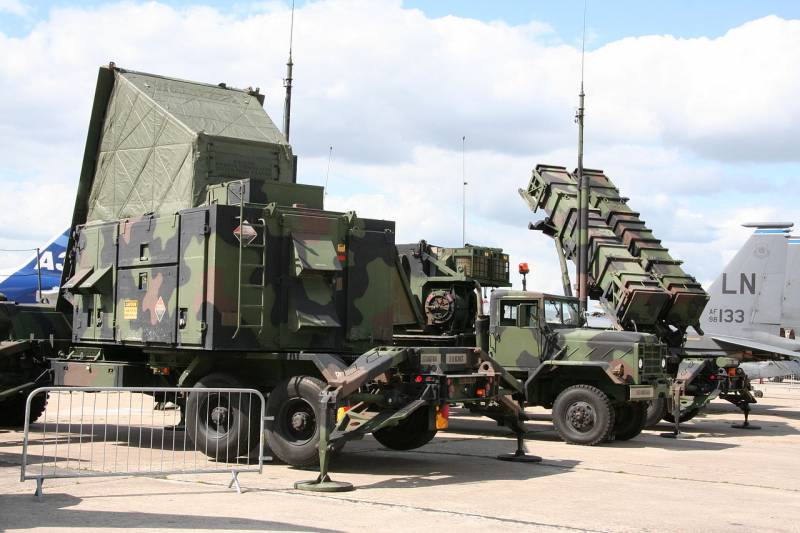 American SAM Patriot, Photo by Wikimedia Commons
Also in December, it became known about Germany's intention to provide a pair of Skynex artillery systems. A few days ago, they announced the transfer of the first such product. In addition, a similar complex of an older Skyguard model could be transferred with it. Several more such ZAKs are expected in the future.
Forced disarmament
As of the beginning of 2022, the Ukrainian air defense units had hundreds of radio and fire weapons of various types and modifications. In fact, there was a layered defense system built according to Soviet standards. However, already in the first days of the Special Operation, the Russian army broke this system into separate elements with precise strikes and then began to knock out the remaining components.
Foreign partners tried to help the Kyiv regime with the supply of various anti-aircraft weapons, but the results of these deliveries are far from desirable. Thus, the Lostarmour service reports that over the past year, NATO countries and the United States transferred to Ukraine only 80 "large" anti-aircraft systems. In addition, we should recall several thousand MANPADS of different models and different ages. Such imports could only partially cover the losses of Ukrainian formations.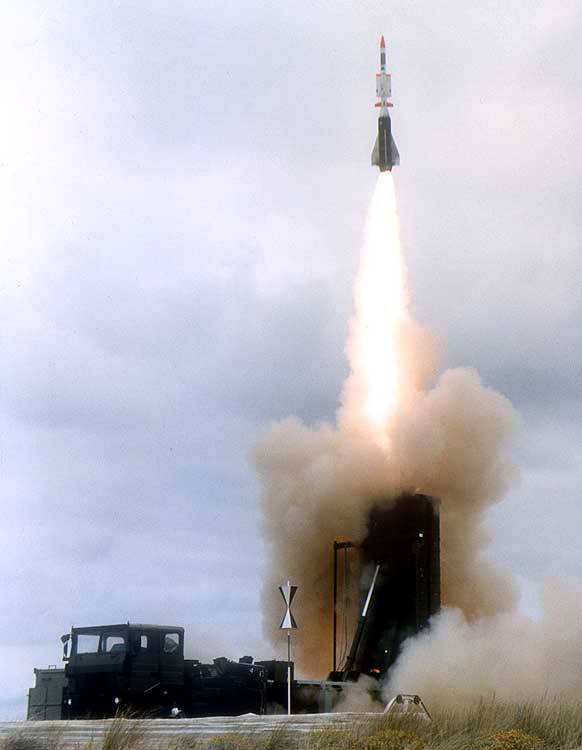 Shooting SAM SAMP/T. Photo Missilery.info
According to the latest data from the Russian Ministry of Defense, to date, our army has destroyed more than 400 anti-aircraft missile systems and their means of various types and classes. Even if some such targets still need to be repaired and rebuilt, the deadweight loss remains extremely high. It is also known that the Ukrainian units spent a significant part of the received MANPADS, and many of these products became a trophy of our troops.
It is easy to see that the rate of destruction of Ukrainian air defense is significantly higher than the rate of restoration of damaged equipment and the receipt of new foreign weapons. At the same time, the possibilities of foreign partners are reduced, and they cannot supply the required number of products in the shortest possible time. Moreover, it is not clear whether this situation can be changed in the future.
Thus, the process of demilitarization is gradually going beyond the borders of Ukraine. The Russian army has successfully suppressed the Ukrainian air defense and is now destroying its remnants. Foreign states are helping the Kyiv regime to restore air defense, but their products are also under attack. At the same time, some foreign countries, helping Ukraine, were forced to reduce their own air defense - with understandable negative consequences for themselves and for NATO.