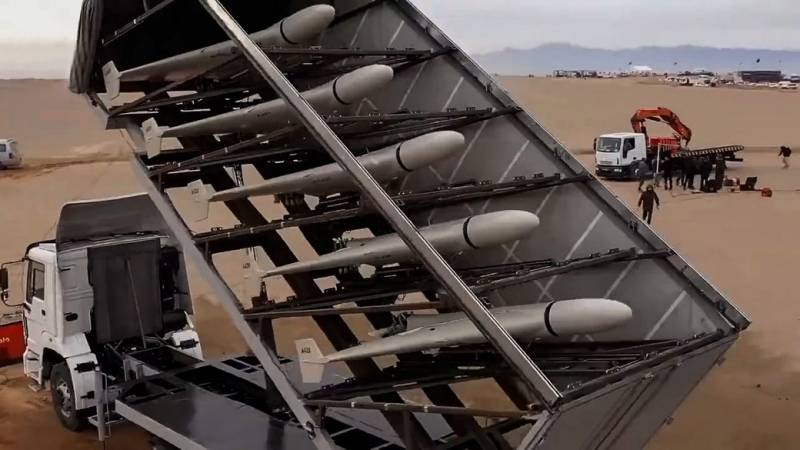 CNN, of course, well done. Are able to work. They know how, most importantly, to get information and present it beautifully. They know how to think a little worse, because if they thought, then the information would be kept in the style of the Russian Ministry of Defense. Sometimes, you know, it's better to chew than to talk, if there is no time to think.
What's the question?
The question is that the Armed Forces of Ukraine shot down the "Tegeranka" and she got to them in a very necessary form. What did the specialists take advantage of and did an analysis of the fallen giblets
drone
.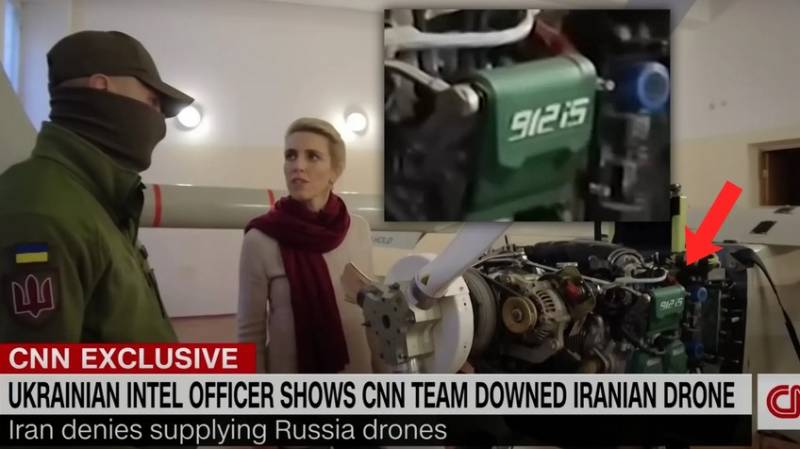 In general, "Shahed-136" is an outrageously simple thing. Ukrainian specialists counted only 52 details. Everything is fine, you can be happy for them, men know how to count. What is the gap?
And the problem is that out of 52 parts, 40 were not made in Iran. And not even in China, which would be understandable and forgivable. They are American. Moreover, not one of some traitor companies, 13 American companies worked on the components! The remaining 12 parts have a distinct trail leading to Canada, Switzerland, Japan, Thailand and China.
Like Raikin: "Who sewed the suit? - We!!!".
Cianan's, as expected, climbed with revelations, and here it became somewhat inconvenient. So much has been done to the rustle that very high-ranking officials in some countries became worried.
For example, the Canadian company Tallysman Wireless supplied some components for Shahed-136, and in such quantities that Giles Panter, the company's executive director, had to take the rap, saying that the company generally supports Ukraine, but the trouble is, you can't always find out where the path of each individual product released by the company ends.
Canadian Prime Minister Justin Trudeau was also marked by a statement that "attention will be increased, measures will be taken and in general!"
"Ay, darling, what a chic module for Wi-Fi! Give me a hundred, I'll set it up for the whole village! - said a dark-skinned and bearded citizen of the world, placing an order via the Internet with delivery to Libya.
Themselves, perhaps unwillingly, but employees of CNN gave a hefty slap in the face to everyone, including the special services. It's unpleasant, but it turned out that sanctions don't just not work, no, that's how they work, but the market…
In short, the whole world has long been making money on the shadow trade in components for Iranian UAVs. And because of the obvious corruption schemes, Canada bears the greatest reputational cost, which has worked very hard to supply the Iranian unmanned program.
But that's not all
Last October twice surprised the world community in the worst sense of the word.
First, the Peshmerga forces in Iraq, and a week later, the Ukrainian Armed Forces shot down an Iranian Mohajer-6 drone over the Black Sea. And a detailed study revealed that this UAV is driven by the Rotax-912 engine, which, by a strange coincidence, serve on the American MQ-1 Predator UAVs and the Israeli Heron vehicles. Well, to the heap they are put on the Turkish "Bayraktar" TB2.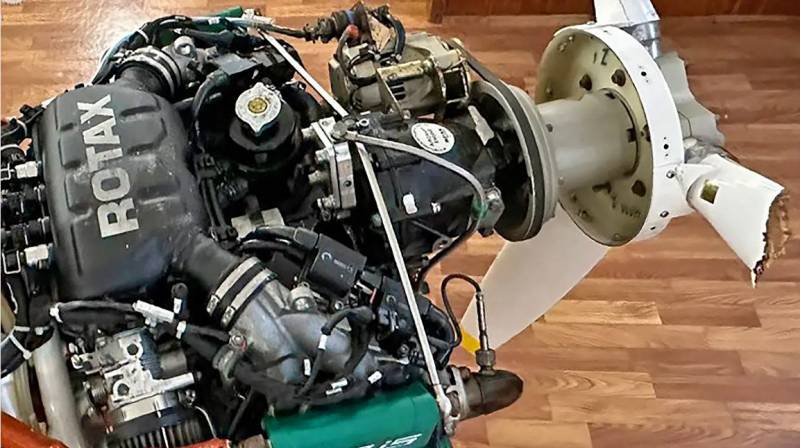 Rotax is a very well-known and respected Austrian company, however, in the past. Rotax is now owned by… the Canadian company Bombardier Recreational Products (BRP)!!! Yes, the one that equips snowmobiles, boats, jet skis, motorcycles, airplanes and a significant number of unmanned aerial vehicles with its engines.
Yes, Canada again.
In response to the current situation, BRP announced that it would temporarily suspend the export of Rotax 912 engines to "countries with unclear use" and launch an internal investigation into the circumstances of the company's engines entering Iran.
In general, the situation for Canadians is unpleasant. This is not about an underground Chinese-style copy, but about completely "white" engines.
The supply of such equipment to Iran violates EU sanctions prohibiting the export of both civilian and military goods, such as auto parts. The European Union introduces identical sanctions against Russia. And here it is: Iranian drones with Canadian engines are a nightmare for Ukraine, for which the entire European Union stands up.
Canada makes excuses and tries to shift the blame onto the Austrians. Say, since the engines were manufactured in Austria, they are not subject to Canadian export rules, but to the export control of the European Union, and the fact that Canadians run Rotax does not mean anything at all, it is the Austrians who sell the engines.
In Austria itself, they are trying their best to figure out the intricacies of the sanctions sets, if only in order to justify themselves at a minimum. The press secretary of the Austrian Ministry of Labor and Economy, Alexandra Perl, said that it is not entirely clear how Rotax 912 fits into the sanctions rules, and to what extent it can even be recognized as a dual-use product.
It is clear that the guilty will now be appointed, but no one wants to sit on this bench. Not the Americans, not the Canadians, not the Austrians. But - will have to.
Even such assumptions were used that Iranian UAVs were used ... stolen engines!
In general, such a horse move is interesting, indeed, over the past 25 years, the theft of about 150 Rotax engines of the 912 and 914 series has been officially recognized.
A good excuse, of course, but more than 400 Tehraneks have already been fired in Ukraine alone.
And then there is such a thing with Mohajer-6 ...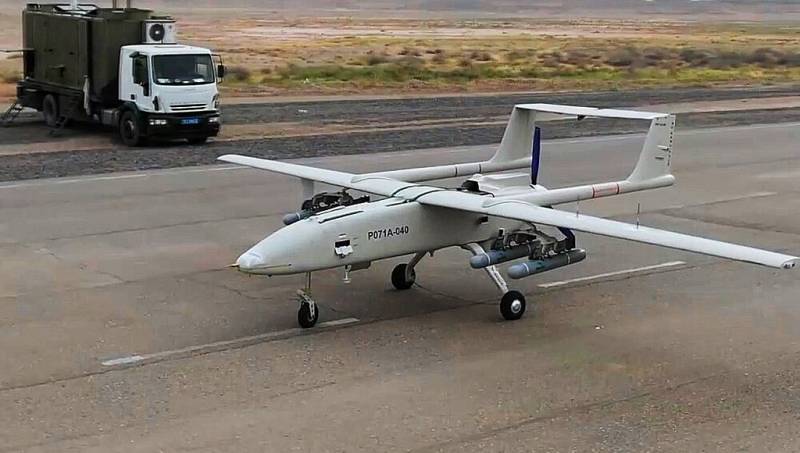 BRP-Rotax has stated that their engines are not military-grade and that they are "not listed as dual-use".
Wonderful. That's just the Ukrainian anti-aircraft gunners, trying to bring down the "moped", this does not make it any easier. And "Mavik" was also created by no means for participation in hostilities, but he does it so famously ...
BRP in general and Rotax in particular have a problem: on the one hand, the companies are shouting out loud that their engines are "manufactured, designed and certified for civilian use only by the appropriate civil regulatory body", on the other hand, what about Heron and " Predator"? Yes, and "Bayraktar", this is such a peaceful drone, working on delivery ...
It would be nice for all participants in the scandal to try to pass off the branded "Rotax" as an unlicensed copy, but the trouble is - in addition to the engine, there is someone to put forward claims. Radio equipment, cameras, servos… Very well-known names such as the American HITEC or the Japanese Panasonic flash by.
It is clear that no one directly gave permission to sell Iran and Russia engines, cameras, communication systems, servo drives and everything else. We are simply silent about chips, microcircuits are a separate conversation. But what about in Iran, that we have few fools, because what is needed, but what is not there, must be mined at any cost, especially since one can stand up for it, the price.
Canadian concern press release: "We have become aware of the alleged use of Rotax engines or counterfeit engines in certain specific situations involving Iranian Mohajer-6 drones in conflict zones. We take this situation very seriously. BRP has not authorized or given any permission to its distributors to supply military UAVs to manufacturers in Iran or Russia."
And yet, the engines and everything else went a little bit not where the European Union wants. And the Rotax found in the Mohajer-6 shot down over the Black Sea is the best proof of this.
Here, of course, CNN hurried, showing the Canadian-Austrian engine, Japanese cameras, a Swiss laser rangefinder and everything else. As it is, hurry up.
"These are mostly civilian components, they are not considered military goods, but Ukrainian intelligence expects that information about their origin may make it difficult for Iran to access these components," the MIL.IN.UA. article says.
Here the Ukrainians are right. What is the point of blaming Iran and Russia for getting what they need? The question is not, it's like an alcoholic, if he needs to find an invigorating liquid to improve his health after a hangover, he will show miracles of ingenuity, but he will get it.
Here, too, the same is true: it is not the fault of the one who bought it, but the one who sold it. And you can puff as much as you like in the direction of Russia and Iran, but first of all, your own Western hucksters-capitalists are to blame, selling their products to those who are supposedly forbidden to sell.
Yes, the market. Yes, the triumph of capital. Yes, the resourcefulness of the same Iranians is possible, using any means to obtain the components they need. But first of all, these are the Rotax dealers themselves, who sell engines around the world.
You can talk a lot about cunning and deceit, about front companies, about thefts from warehouses (I looked at the statistics of thefts - not serious) ... Yes, engines are stolen all over the world, but not in such quantities. For one stolen, there will definitely be several hundred honestly bought ones. Or almost honestly.
Considering what a chic reputation Rotax engines have, how popular they are, it is understandable that the secondary market is also crowded. There is where to roam, since the same "Shahed" flies once, then you can put a used engine in, right?
And then there is the black market...
Iran, on the other hand, is well known for having entire networks of industrial spies and huckster spies who work tirelessly to circumvent sanctions and acquire various military and dual-use technologies. Well, here we are, by the way, and North Korea is also not far behind. But in general, Iran has many options to get its hands on Rotax engines, no matter how opposed the EU.
Maybe the example of an alcoholic was not very correct, but then he remembered his Soviet childhood, when the "cool" guys who smoked got cigarettes for themselves. There was, as it were, no particular legislative ban, but they simply did not sell aunts in kiosks. So in each area there was a "own" man who bought.
Roughly the same in the world. There will be someone who will buy everything you need for a commission, and it will be very difficult to prove that this is an intermediary between Rotax and Iran, given the spread of light-engine
aviation
and UAV.
Therefore, it is not at all clear whether Rotax and Panasonic will be able to do something that will be able to eradicate today and prevent tomorrow Iran's purchase of the components it needs.
In my opinion, this is a war on windmills, and it is impossible to block the purchase by Iran and all other necessary parts for the production of weapons.
But this
stories
there will definitely be a sequel. The wave raised by CNN has already hit the BRP quite well (the first time was because of the engines on the Bayraktars in the Karabakh conflict), it's up to the rest. And this process will go on, if only because the guilty must, if not found, then appointed. After all, in fact, the process of curbing Iran with sanctions somehow didn't work out. And with Russia, not everything is so simple.
Based on:
https://www.thenationalnews.com/mena/iran/2023/01/05/iran-drone-shot-down-in-ukraine-contained-parts-from-13-us-companies-report-says
https://www.youtube.com/watch?v=52Tk4WcHAUU&t