Obviously, during the special operation on the territory of Ukraine, not everything went as planned. Even if we rely on the Ukrainian data, then in them about the successes of the Bayraktars, about which so much has been said - silence in two languages.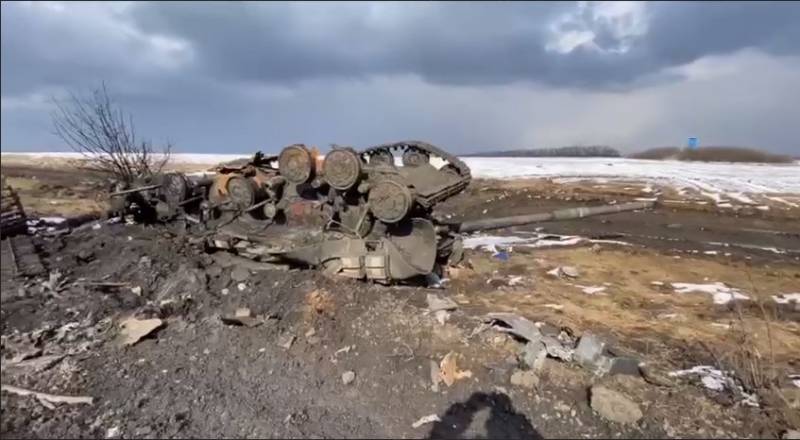 Why is that? Why did the Bayraktars, which were supposed to burn enemy columns on the march, sneaking up at low altitude and inflicting ruthless devastating blows with their weapons, fail?
But in Karabakh ...
What about in Karabakh? In 2020, everything in Karabakh was completely different from what it was in Ukraine in 2022. Absolutely not!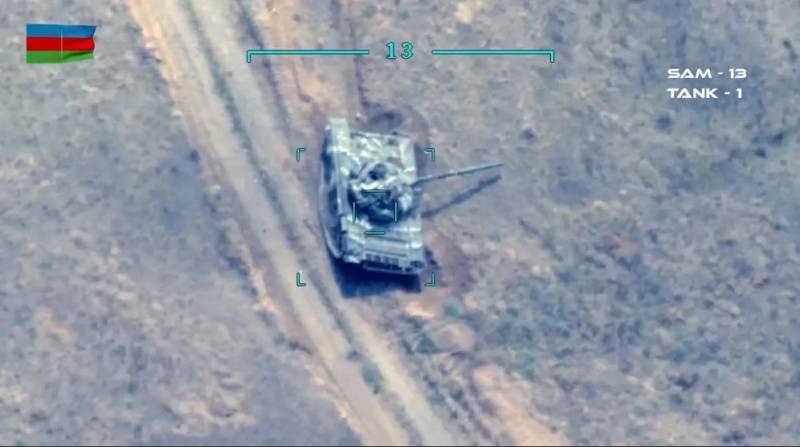 Excursion in
history
cruel but necessary.
Let's start with the fact that, as I noted in one article, the Ministry of Defense of Azerbaijan is 100% military with excellent education and practice. Unlike the Armenian ministry, in which the military has to be searched for during the day with fire.
Therefore, long before the conflict, back in 2006, Azerbaijan agreed with Israel. Agreement on cooperation in the creation of an air
fleet
UAV in the conditions of a specific theater of operations and taking into account the capabilities of a potential enemy.
It is clear that it was Karabakh under the theater of operations, and Armenia was the likely adversary.
A number of contracts were concluded with world-famous Israeli firms "Aeronautics" and IAI.
UAVs
both purchased in Israel and assembled in Azerbaijan from car kits. As a result, Azerbaijan spent over $5 billion on this program and became the main buyer of Israeli unmanned vehicles in the world.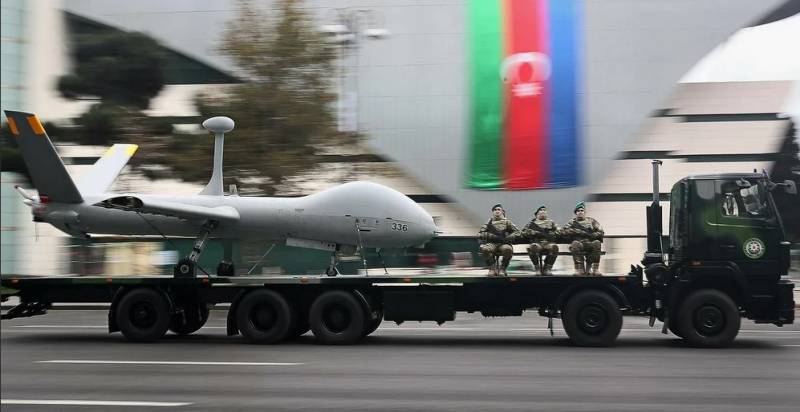 Indeed, an Azerbaijani unmanned air fleet was created. For 12 years, the armed forces of Azerbaijan have been fully equipped with Israeli equipment, and the technical staff has been trained both in Israel and under the guidance of Israeli specialists.
And only in the summer of 2020, literally six months before the conflict, Turkish equipment arrived in Azerbaijan: Bayraktar TB2 strike UAVs and STM Kargu loitering ammunition based on a multicopter.
But by that time, the licensed production of two types of Aeronautics UAVs, Aerostar and Orbiter-2M, had been launched at the Azerbaijani enterprise Azad Systems. And in 2017, the production of loitering ammunition "Orbiter-1K" began.
As a result, by the beginning of the next conflict, Azerbaijan had the following number of different unmanned aerial vehicles:
Aeronautics "Aerostar" - 10 complexes.
Aeronautics "Orbiter-1K" (loitering ammunition) - at least 100 units.
Aeronautics "Orbiter-2M" - at least 40 units.
Aeronautics "Orbiter-3" - about 10.
Elbit "Hermes 450" - 15 complexes.
Elbit "Hermes 900" - 2 complexes.
Elbit "SkyStriker" (loitering ammunition) - about 100 units.
IAI "Heron-1" - 5 sets (15 UAVs).
IAI "Harop" (loitering ammunition) - at least 100 units.
Baykar Makina "Bayraktar TB2" - 3 complexes (6 UAVs).
STM "Kargu-2" (loitering ammunition) - up to 50 units.
Plus more than fifty Soviet-made An-2 aircraft with remote control.
In total, about 120 UAVs and more than 400 loitering ammunition.
The dominant role is obvious
weapons
Israeli production.
And then there was the Iron Fist operation, in which the Azerbaijani Armed Forces showed in three stages that the past years and billions were not in vain.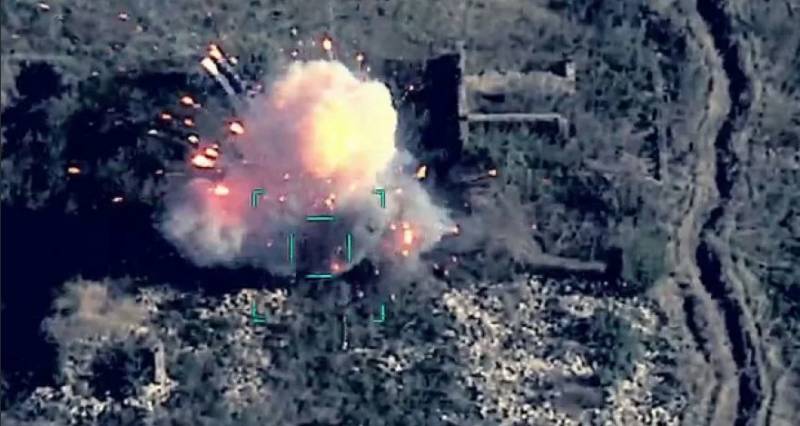 At the first stage, the largest possible number of strikes were inflicted on the enemy's air defense system and assistance was provided to our advancing units. It should be noted that the manned
aviation
practically not used.
During the second stage, unmanned vehicles suppressed long-range artillery and MLRS in the depths of the enemy's defense, control points.
The third stage was devoted to strikes against various objects and equipment of the enemy.
Everything is quite logical and well planned.
UAV tactical groups took control of the areas in which they patrolled at a distance from the front line and crossed it immediately before the onset of ground troops.
At a high altitude (8-9 km), control and adjustment devices hung, below the level (6-7 km) signal repeaters and reconnaissance and strike UAVs. At low and extremely low altitudes, loitering ammunition was located, ready on command from above (without exaggeration) to strike at the target.
But nevertheless, it was not UAVs that really brought victory to Azerbaijan, but cannon and rocket artillery. Drones ensured victory on the media battlefield. The legend about the "wonder weapon" "Bayraktar", invulnerable and deadly, was also born there.
Although in the same Syria, Bayraktars were quite normally "taken" by the same Buk, and the Armenians reliably shot down six Bayraktars with their Tor-M2KM air defense systems.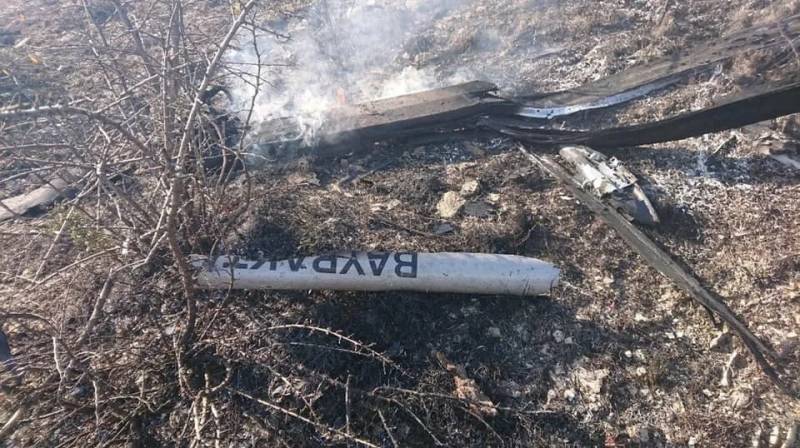 True, it is worth remembering that in 2019, a year before these events, in fact, another event occurred that had a significant impact on both the military and propaganda thoughts of mankind.
We are talking about a massive drone attack on Saudi Arabian oil facilities in Abqaiq, when several dozen
drones
caused hundreds of millions of dollars in damage.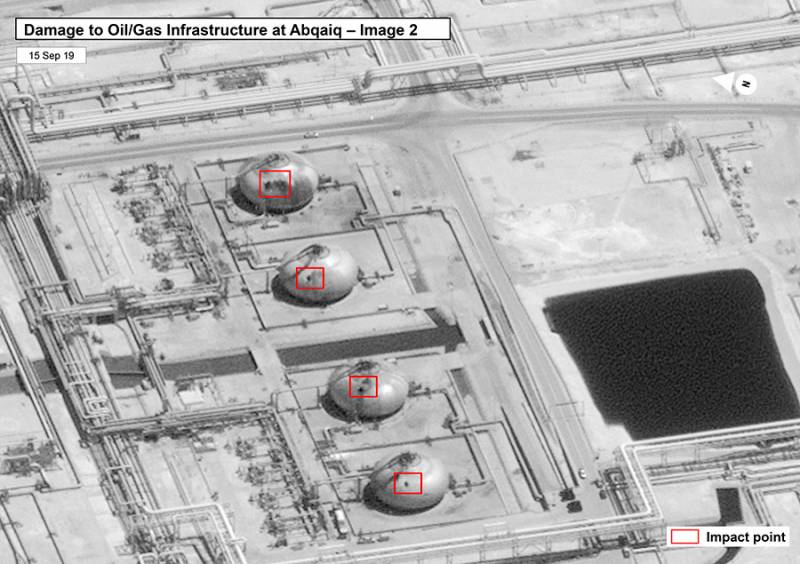 Considering that the factories were protected by the American Patriot systems, the French Crotal and the Swiss Oerlikon, none of the complexes could oppose anything to low-flying drones.
True, it is worth saying that the training of the military in Saudi Arabia is a traditional headache. She is absolutely nothing.
But nevertheless, the UAVs caused a lot of damage. And then went on knurled. From application to application, a new look of the "wonder weapon" was created.
And Ukraine at full speed flew into this puddle
But two dozen "Bayraktars", which were so much relied upon in Ukraine, are still about nothing.
Syria, Libya, Karabakh - all these conflict zones only confirmed what Alexei Kuznetsov and I wrote about not so long ago: UAVs are a good strike tool in conditions of clear skies and lack of air defense.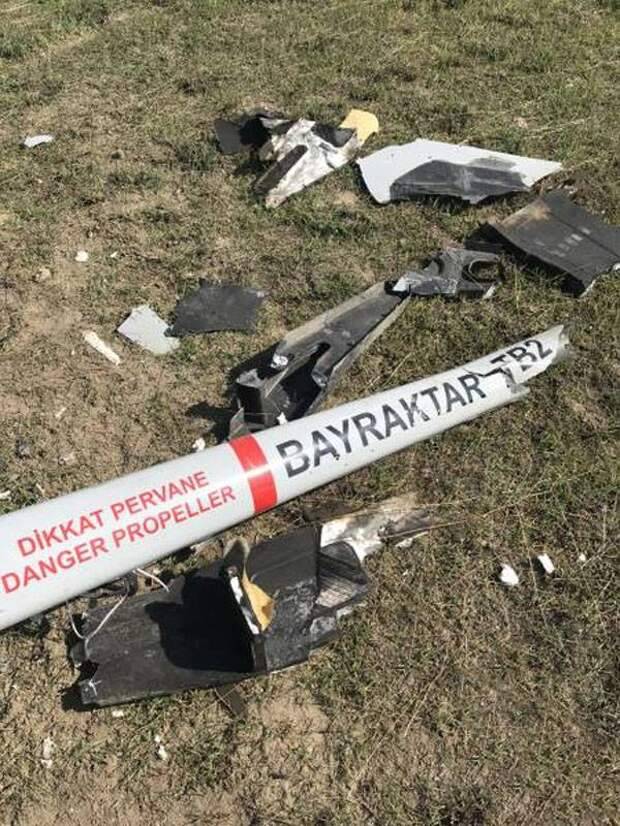 Plus - they should be enough to ensure a full-fledged strike.
In the Karabakh conflict, in a relatively small area, Azerbaijan concentrated and used more than half a thousand aircraft of various classes. What the Ukrainians tried to portray with their "Bayraktars" is clear: a victory in the media space. I agree that they do it very well. But victory in a military confrontation is ensured not by views and likes, but by bombs and missiles. So 6 units in the Air Force and the same number in the Ukrainian Navy - this is completely frivolous.
Yes, Bayraktars were also planted on them, but in any case, even the surviving drones were used very rarely. About the same as they crashed.
If things are going so "beautifully" that the Ukrainian Air Force is using flying anachronisms such as the Tu-143 Reis and Tu-141 Swift, which will soon celebrate their XNUMXth anniversary, then everything falls into place.
Given the presence in the RF Armed Forces of a military air defense system, fighter aircraft and army helicopter aviation, and electronic warfare systems, it is clear that two dozen Bayraktars could indicate their presence during the hostilities. And with a high degree of probability of being shot down.
What generally happened. You can deny losses, you can blame everything on propaganda. But several videos showing the attacks of Ukrainian UAVs during the three weeks of the special operation show exactly that the UAV is an extremely vulnerable object. Moreover, what is in the sky, what is on the ground. And this is confirmed by the reports of the Ministry of Defense of the Russian Federation, which you can trust, you can not believe. But the Ukrainians do not show columns of equipment destroyed by air strikes.
Although such a technique is found on frames.
And the question arises: who is cooler, Bayraktar with its payload of two ATGMs with a total weight of 75 kg or four MAM bombs weighing 22 kg each? In any case, less than 100 kg.
And here is the old and even criticized Rook, which is the Su-25. Which is not so much a rook as a mammoth, but nonetheless. Yes, not very technologically advanced, but from the last century, yes, soon it will be 50 years since the first flight.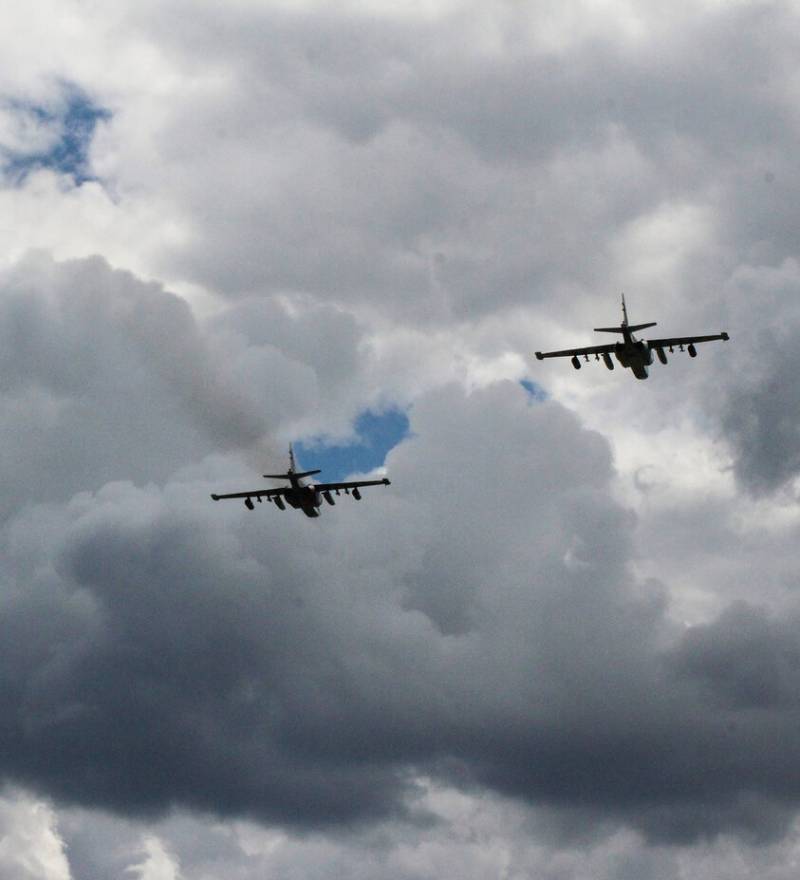 But 4 tons of trouble is 4 kg of payload. Against 000 at Bayraktar. Of course, ultra-modern guided bombs and homing drone missiles are very serious, but ...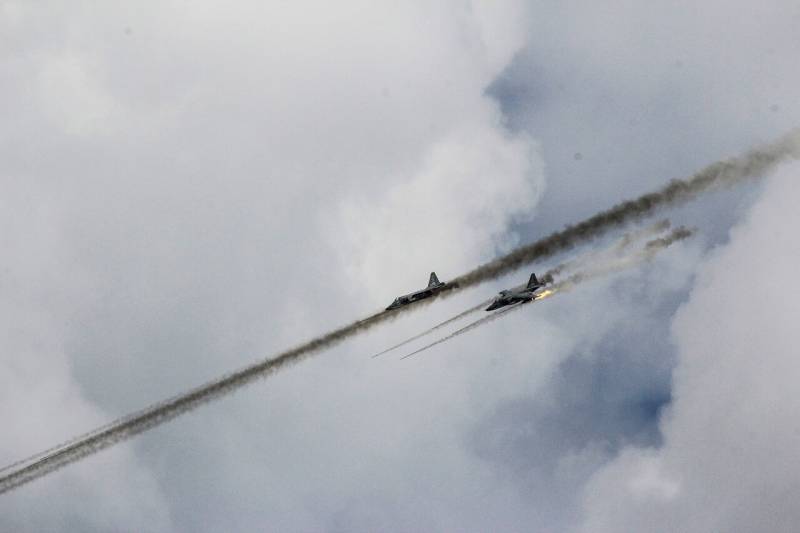 But we're talking about combat. So far, modern control systems cannot enable the UAV operator to control the environment as much as the pilot sitting in the cockpit has.
Still, the UAV is more like a cruise missile. Yes, he can fly from point A to point B, try to find a target there and even attack it. Or two targets, since he has two missiles. This is serious.
But if the device falls into the field of action of the corresponding electronic warfare system - alas.
If it is targeted by the air defense system - alas. UAVs do not have the ability to defend themselves against missiles.
If the UAV detects a fighter - alas.
Task will not be completed
The Ukrainians were captured by a beautiful fairy tale about a super-efficient weapon capable of solving all problems and plugging all holes in the equipment of their army. But it is unrealistic to stop the enemy army with two dozen UAVs.
In addition, it is doubtful that the Ukrainian operators are properly trained.
I'll go back to the beginning. The Azerbaijani unmanned sword has been forged for a decade and a half. And forged. How much time was at the disposal of the Ukrainian military? Actually, that's all.
Another beautiful story, nothing more. From the same opera that all Russian
Tanks
will be burned by Javelins, Russian planes will be shot down by Stingers, and the mighty Bayraktars will finish everything else.
Unfortunately for the other side, superstition comes at a cost of confronting reality. But in reality, everything is not as simple as we would like. Yes, the Javelin, when properly used by a competent operator, is a powerful weapon. Yes, the Stinger is very dangerous, especially for a helicopter, if it is held in the hands of a person who has made several successful launches.
And a Bayraktar drone with two missiles or four bombs can be a very dangerous weapon if it is used by trained people in the right conditions.
What if there are no conditions?
So it turns out that it is not always possible to pick up a technique against scrap. Especially if the crowbar carries four tons of various things that are unpleasant for the enemy. But usually the understanding of such things, as well as disappointment in one's own convictions, are paid very dearly and bitterly.