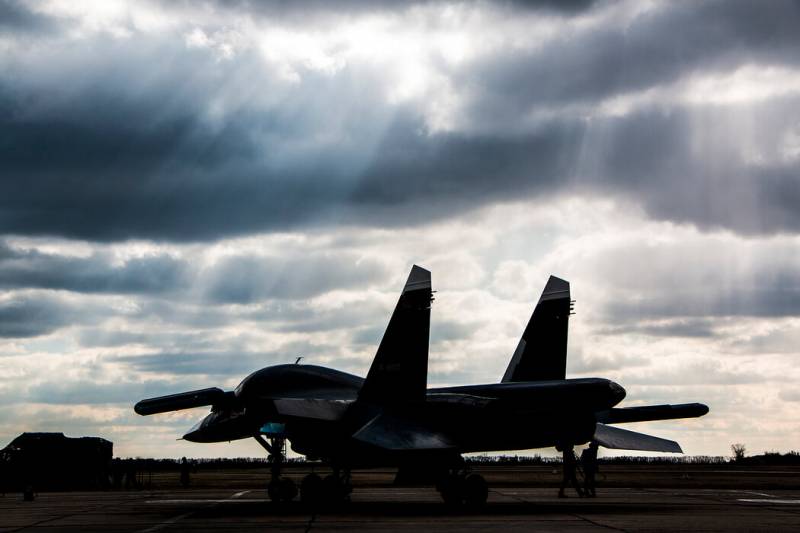 When this material comes out, the Russian armadas will not once again cross the border of Ukraine and will not go to Kiev. And this is just fine for Ukraine, because ahead
tank
wedges driven into the well-frozen Ukrainian black soil, not countless, but significant flocks of Su-24s, Su-25s and Su-34s will fly, demolishing everything on earth. You can, of course, plow the Tu-22M, but this is already too much, it seems to me, because there will not be so many targets on earth.
The question arises: what will the glorious fighters of the Armed Forces of Ukraine do with all this?
From the materials of the Ukrainian media, I regularly conclude that the cyborgs are going to fight exclusively as in the Donbass, that is, without planes, helicopters, tactical missiles and other modernities. Exclusively tanks, infantry and artillery.
Involuntarily, you will remember the times of the First World War.
However, we have everything we need. And in Ukraine there are, oddly enough, sober heads who are well aware that the best description of everything that is happening is the word "haplyk". If the Minister of Defense of Ukraine Oleksiy Reznikov himself says that the country's air defense system needs to be improved, this can only mean that it (the system) actually does not exist.
When, after the events of 1991, the inheritance of the Soviet army was divided, Ukraine got a lot of useful things. But 30 years have passed, and it's easier to appreciate what's left. And there really isn't much left. All this, according to the world media, will soon have to fight the Russian army in all its glory.
The most long-range means of air defense today in Ukraine are the S-300PS air defense systems.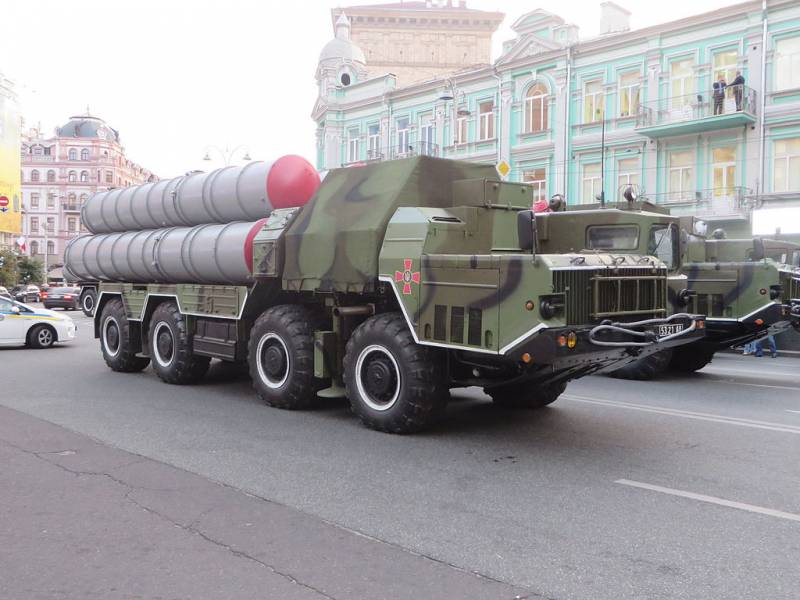 At the time of its release, that is, the beginning of the 80s, the S-300PS was, of course, an advanced complex. After 40 years, it is more than doubtful, because, alas, nothing from the range of air defense systems was produced at the Ukrainian enterprises of the military-industrial complex.
Repair and maintenance of all equipment was carried out approximately as
navy
, that is, keeping afloat and nothing more. You should probably not be surprised that most of the Ukrainian air defense systems after a while turned out to be completely incapacitated.
Currently, the number of combat-ready S-300PS is estimated at 7-8 divisions, which together gives about 50 combat-ready launchers. 200 missiles is a lot, but given the size of the country and the scattered complexes, it looks completely frivolous. Even if they are all moved to the border with Russia.
In addition, there are many complaints about the missiles themselves, because nothing was produced for missiles in Ukraine either. Even the fuel was Russian. This suggests not very pleasant conclusions that these 5V55s will be able to fly somewhere at all. Ukroboronservis is carrying out repair and restoration work at its enterprises, but it is difficult to say how serious these efforts are.
The lack of specialists in the S-300, the lack of enterprises that are initially capable of carrying out repairs and upgrades are great difficulties. Of course, you can try to repair a racing car in the workshop of Uncle Lesha. There is only one principle, but what the result will be is clear. Approximately the same "Ukroboronservis" "repairs" missiles from the S-300.
And it cannot be said that Ukraine turns a blind eye to this. No, there are smart people in the defense department who know how sad everything is. The very sad state of the air defense systems prompted them to emergency patching and theoretical commissioning of the very old S-300V.
However, I would like to emphasize that the technical reliability of the XNUMX-year-old complexes is highly questionable.
The situation is no better with medium-range air defense systems, which are represented by the Buk-M1 complexes, which are no younger than the S-300PS. About 60 units have been preserved.
There could have been more, but it was precisely the Bukami that Ukraine intensively supplied Georgia, having sold two divisions. One of the sold Ukrainian divisions distinguished itself by shooting down Russian Tu-22M3 and Su-24M.
This, in fact, put an end to all attempts by Ukraine to acquire something newer from Russia. For several years, negotiations were underway on the purchase of S-300PMU-2 complexes for the Armed Forces of Ukraine, but the sale of weapons to Georgia and insolvency left Ukrainian air defense at the same level as 20 years ago.
Well, it's worth saying that short-range air defense systems in the Armed Forces of Ukraine are represented by S-125 Pechora complexes, which, due to their old age, are purely nominal.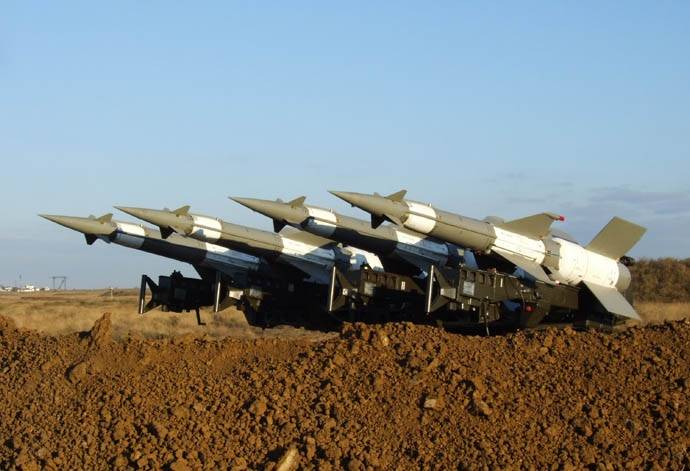 By the way, with the means of detecting, identifying, guiding and tracking air defense missiles in the Ukrainian air defense forces, everything is just as sad, because they all come from Russia.
The Ukrainian military-industrial complex could somehow provide for some kind of scheduled repairs aimed at maintaining the operability of the Soviet / Russian radars, but there is no need to talk about serious upgrades.
Ukraine is also unable to independently develop a radar station, since all the capacities in this direction remained abroad with Russia.
The fact that peppy statements were made in the Ukrainian press about the adoption of new radar stations is not entirely true. They are not that not new, but ... however, judge for yourself.
79K6 "Pelican". The latest Ukrainian radar with a phased antenna array.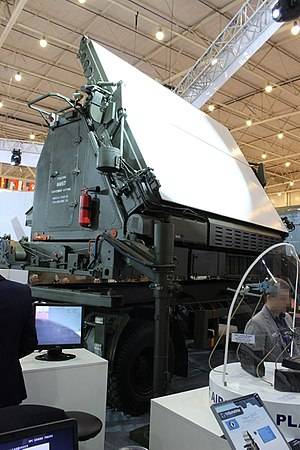 The development of this station began in 1981. Engaged in the creation of NPK "Iskra" from Zaporozhye. In 2007, the station was put into service. By 2020, there were TWO such stations in the Armed Forces of Ukraine.
The rest looks no less "advanced": the 2011N5AMA radar, adopted in 84 in one copy, is nothing more than the Soviet P-14F Lena, which has served faithfully since 1959 and was withdrawn from service in 2003. Malachite, adopted in 2013, is again the Soviet P-18 Terek, which has been in operation since 1971.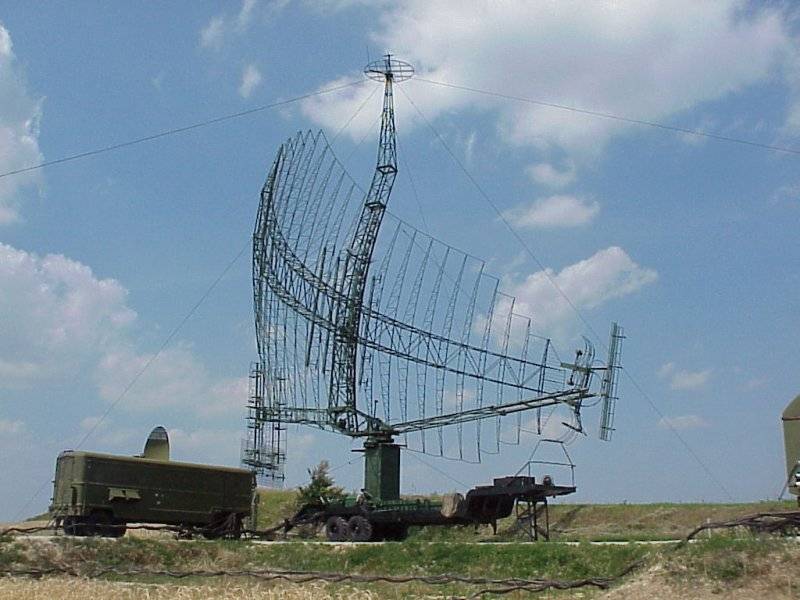 In general, the level of modernity of Ukrainian technology is understandable.
Since military cooperation with the "aggressor" country is impossible under any circumstances today, there is only one way out if Ukraine wants to have at least some protection against air attacks at all. This is the purchase of foreign-made air defense systems. In the West. Not that the classic "Europe will help us", rather, it is worth looking at the American partners. Moreover, one can expect such generosity in theory from the current US President Biden. Trump is not pragmatic.
The first thing that comes to mind is the PAC-2 Patriot.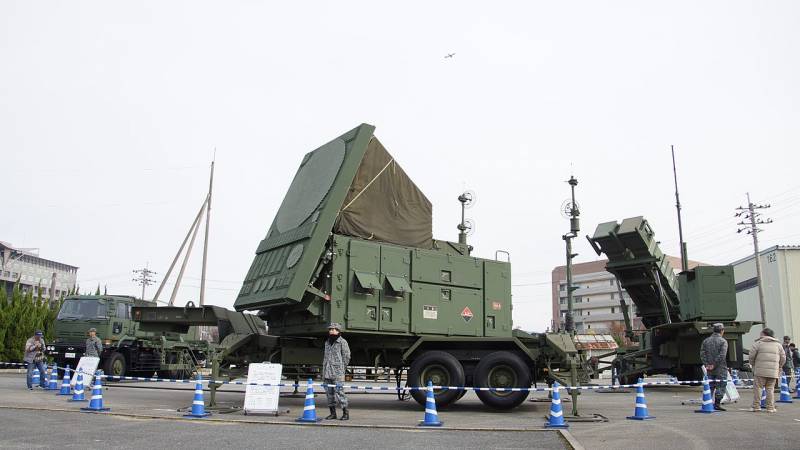 A middle-aged, but well-established complex, which is capable of not only shooting down planes, but also intercepting missiles. True, the Russian Iskanders are not exactly Soviet-made Iraqi Scuds, but nonetheless. The complex is bought. Poland, Romania, Korea all want protection, so $4 billion for a set doesn't seem like such a high price. Of course, PAC-2 is not PAC-3 or MIM-104, but still, it is better than C-125.
The latest American-European development of medium-range air defense systems MEADS, which was created by the United States, Germany and Italy, the Ukrainians are clearly not going to pull at a price. Although the complex looks very impressive and promising.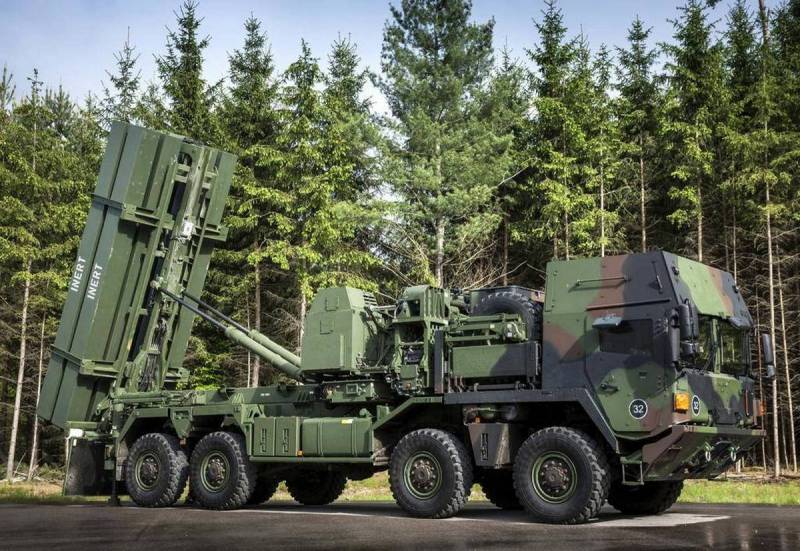 You can turn to the French, who, after numerous failures in the global arms market, may be able to provide conditions that are acceptable for Ukraine.
By the way, the French short and medium-range SHORAD VL MICA complex, developed on the basis of the Mika air-to-air missile, of a Franco-British design, is quite good. The rocket is in demand and bought by other countries, so it makes sense.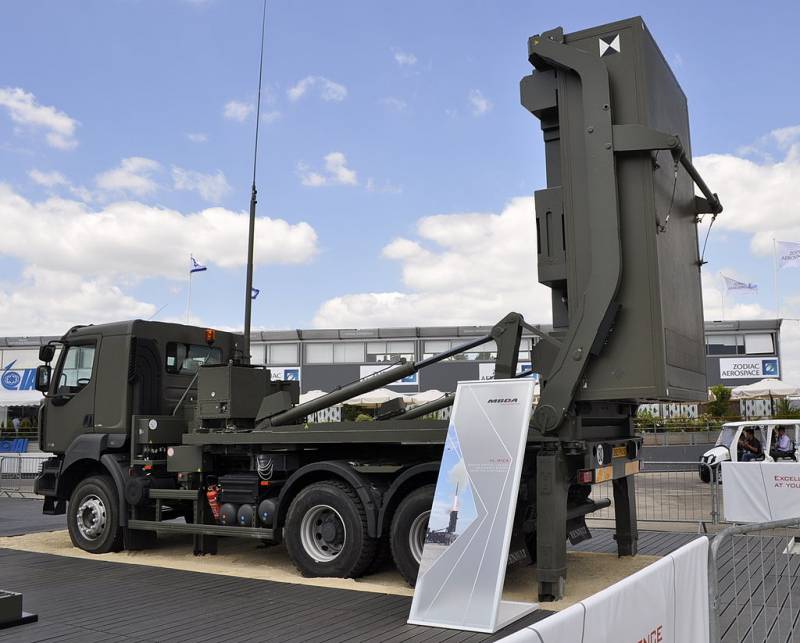 The French also have Crotal, a very good air defense system.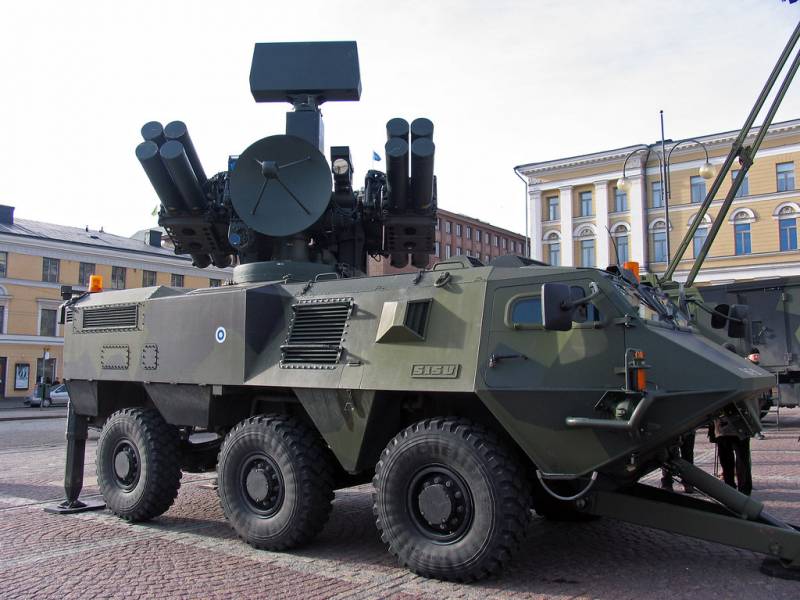 Suffice it to say that China is arming its fleet with its own "copier" of the French air defense system called "Hongqing-7". The "Red Banner" is very successfully used by the Chinese, but apart from China and France itself, "Crotal" is used by 12 more countries, so the Ukrainians have the prospect of having "Crotale-NG".
You can try to drive up to the Norwegians through the Americans. Norway produces for itself a NASAMS mobile air defense system based on the American AIM-120 AMRAAM missile.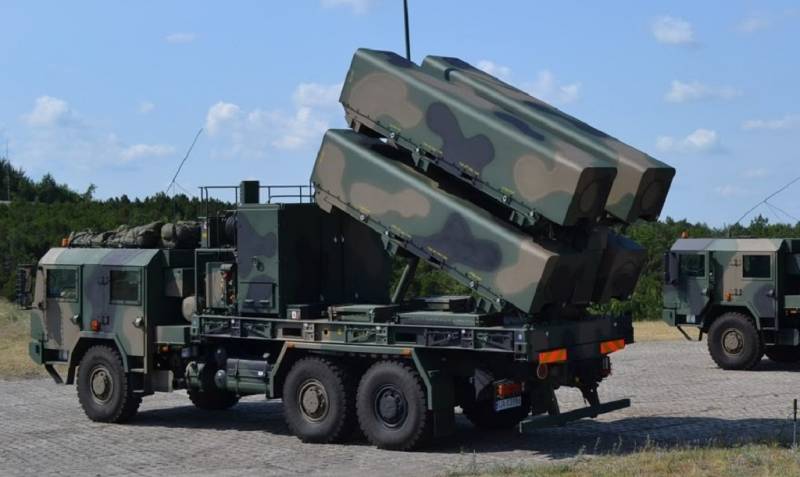 The complex is not bad mainly due to mobility, a relatively modern missile and a range of up to 25 km.
But there is also the latest in all respects Turkish air defense system "Hisar", and with Turkey Ukraine now has friendship in full.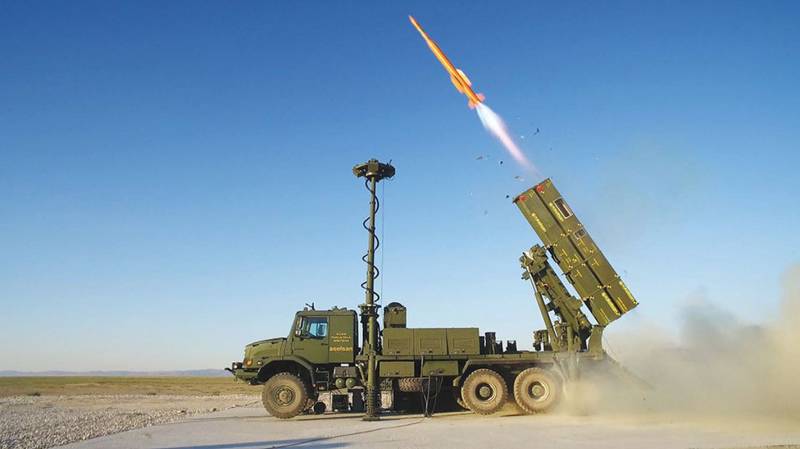 British, Israeli products ... In general, the world market for anti-aircraft missiles is more than huge. And there is something to choose from. In theory.
With practice, things will get a little more difficult.
Anti-aircraft missile systems are very expensive products. Launchers are the cheapest they have. Command centers, radars, data analysis systems are much more expensive. In addition, it is not enough just to buy new systems, it is also necessary to train the calculations and link new weapons into a single air defense control system.
And here the most terrible word is "buy". Lack of money in Ukraine is an eternal problem that makes the country a completely unattractive client for military equipment sellers.
And to teach calculations is also money. Large, because it is necessary to carry out firing, and, moreover, with military missiles. Without it, nowhere, but it's money.
All in all, billions of dollars. Considering that the entire military budget of Ukraine in 2019 amounted to 7,1, and for 2022 11,2 billion dollars, it can be concluded that there are no new air defense systems for Ukraine.
Romania's deal to acquire the Patriots was $4 billion. Poland purchased for 4,75 billion. Poland will receive 16 launchers, 4 radar stations and 208 missiles. Romania - seven radar stations, seven command posts, 28 launchers, 56 Patriot MIM-104E anti-aircraft guided missiles, 168 PAC-3 anti-missiles.
Will Ukraine master this? Of course not.
There is no such money and it is not expected. Accordingly, the only thing the Ukrainian military can count on is free handouts in the form of some junk like the Hawk or Hercules air defense systems. That is, they do not pose a particular threat to Russian aircraft.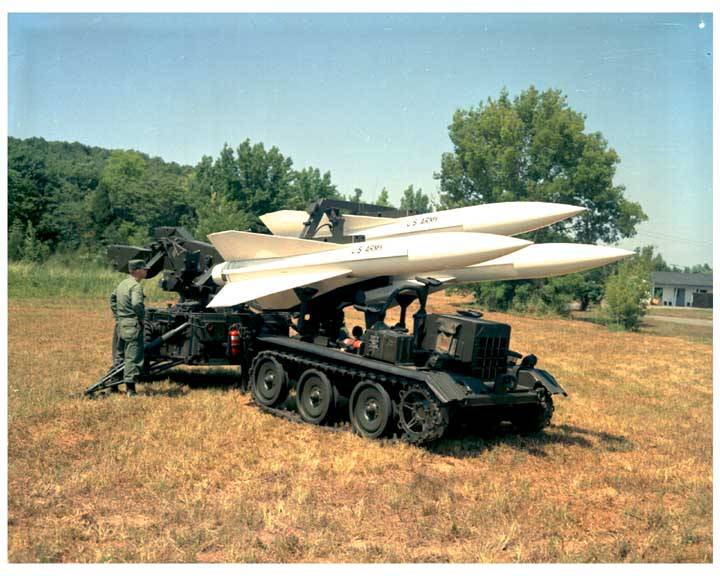 In addition, there is another unpleasant aspect for Ukrainians. It is doubtful that even under the flood of requests and tearful complaints, Americans and Europeans will want to put something more or less modern.
NATO allies have the sad experience of losing modern equipment in the 2008 Russian-Georgian conflict and the civil war in Donbas. So it is very doubtful that the allies will want to disclose the details of the performance characteristics of their air defense systems by transferring them to Ukraine.
There is no doubt that sooner or later they will be at the disposal of Russian specialists. How did the same stations of counter-battery work hit.
From this we can conclude that if Russia's aggression against Ukraine does take place, the only thing the Ukrainian military can firmly count on is very old Soviet complexes and no less ancient Stingers donated by the United States .
In general, war is not for the poor. Especially modern warfare, when high-tech types are used
weapons
.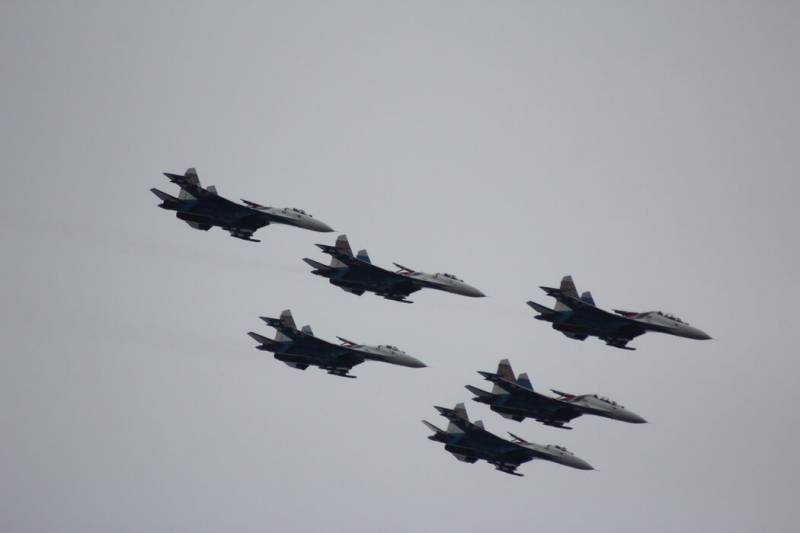 It is possible to resist the Russian army with the help of Javelins, Bayraktars and Stingers. The only question is the time that this confrontation and effectiveness will last. But neither today nor tomorrow, the air defense of Ukraine is not able to provide at least minimal resistance to a normal air force. Too outdated equipment in too deplorable technical condition.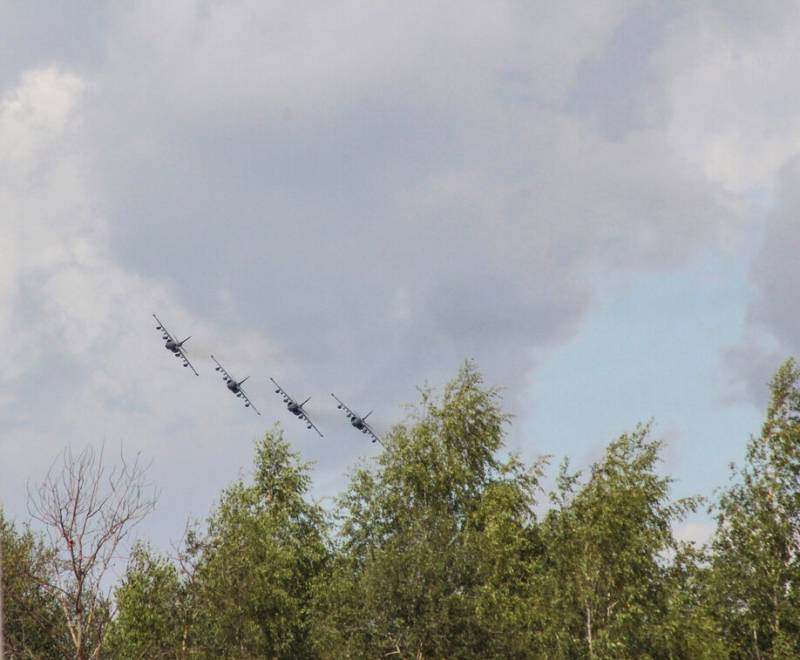 It is good that everyone in the Armed Forces of Ukraine understands this, up to the Minister of Defense. But understanding is one thing, and being able to somehow turn the tide is another.