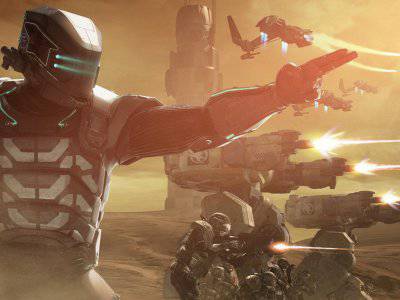 US military scientists are developing an unusual look.
weapons
which uses LIPC (laser-induced plasma channel). The essence of this invention is to use a laser beam capable of "tearing" electrons from air molecules and create a plasma conductive cord that can destroy manpower and technology, reports cnews.ru.
According to George Fisher, a leading scientist at the LIPC project, work is underway to create a very short laser pulse with enormous power. For a period equal to two to three trillionths of a second, it is quite possible to fit the power that exceeds the needs of a large city.
Such nsEP (nanosecond electrical impulse) can become a powerful weapon with which the Pentagon plans to send up to fifty billion watts of electrical / optical power to the target. Very powerful nsEP can instantly destroy any living thing. Whether it can affect fortifications and armored vehicles remains to be studied, since much will depend on the duration and power of the impulse.
Already, when creating the LIPC, several serious technological barriers arose before military scientists. Thus, the plasma channel, which must be kept stable for at least a short time and directed at the target, will self-destruct. In addition to this, there is a danger that when the formation of the channel and the focusing of the beam on air begin, the destruction of both the optical system of the laser and the shooters themselves will occur. It is necessary to reduce the load on the optical systems and maintain it at a low level until the formation of the plasma channel occurs, and the energy is not directed towards the target.
There are also other problems associated with high-voltage laser synchronization, as well as with the creation of capacious power sources and the weapon itself. There are chances that some of these problems can be solved with the help of the most powerful pulsed NIF laser, which recently set a record for the power of a laser pulse.
It is obvious that the plasma laser cannon will be large, so it can fit only on board ships and trucks. However, the indisputable advantages that it will demonstrate on the battlefield, will fully pay for the enormous energy consumption and dimensions.