In the military-economic sphere there are many interesting and even stunning sides, one of which is devoted to this article. No modern war is unthinkable without the production of gunpowder and explosives. If this production is destroyed by the enemy or loses raw materials (for example, due to the termination of the importation or depletion of its own resources), then the belligerent, who lost production of gunpowder and explosives, faces the inevitability of defeat. This is quite obvious, although very rarely these issues are considered in the context of mobilization preparation.
Why is this so? The question is multifactorial. On the one hand, the topic requires some specific knowledge and, in general, interest in industrial chemistry, which is much less common than interest, say, in small-scale
arms
. If "applied Kalash" research invariably gathers a large audience, then the issue of the production of gunpowder and explosives seems much less interesting to the public, apparently because it does not affect the personal experience of those who fought or served in the army. On the other hand, judging by the experience of the two world wars, in peacetime there was generally a serious underestimation of the scale of impending wars and, as a result, an underestimation of the need for gunpowder and explosives.
Even the Nazis, who in the interwar period were preparing for war more intense and comprehensive than anyone else, did not avoid this common mistake. As General-Major George Thomas wrote in his book, the General Commissioner for the four-year plan, Hermann Goering, approved the so-called 1938 in July. Karinhall-Plan, which envisages an increase in the production of gunpowder by October 1940 to 12 thousand tons per month. Soon the war began, and plans had to be revised, increasing them to 18 thousand tons of powders per month. In 1944, Germany produced about 22-24 thousand tons of powders per month, while obviously there was a shortage. Already in June, 1942, the production was far behind the needs, and in December, 1944, Hitler ordered to take all measures to save gunpowder and explosives, and the issue of reducing the weight of gunpowder in artillery shells was seriously discussed. This would reduce the firing range, but at the same time allowed to produce more projectiles.
Today, attention to such an important issue is suppressed by the dominant theories of war, in which wars are assumed to be short-term and not associated with a high consumption of ammunition. The emphasis is on various forms of non-military impact on the enemy: on propaganda and psychological wars, on cyber attacks, on the point of destruction of important objects, and on the banal bribing of members of the leadership and military command. So far this strategy works, but one day someone will come to rest and decide to fight to the last bullet, and then the one who has more gunpowder and explosives in hand will win.
Therefore, in my opinion, without waiting for the confrontation to reach the phase of a large-scale war with full tension of all resources, think about how and from what to make gunpowder and explosives in conditions of acute shortage or absence of traditional raw materials.
If you delve into the fascist German experience again, then perhaps Germany went down this path first and developed a number of interesting and valuable solutions for its conditions of extreme resource limitations. For example, back in the First World War, when Germany lost the import of the most important types of raw materials, such as Chilean nitrate and cotton, developed two classical methods. First, the Fritz Haber and Carl Bosch method for the production of nitrogen compounds (nitric acid and ammonium nitrate) from nitrogen in the air.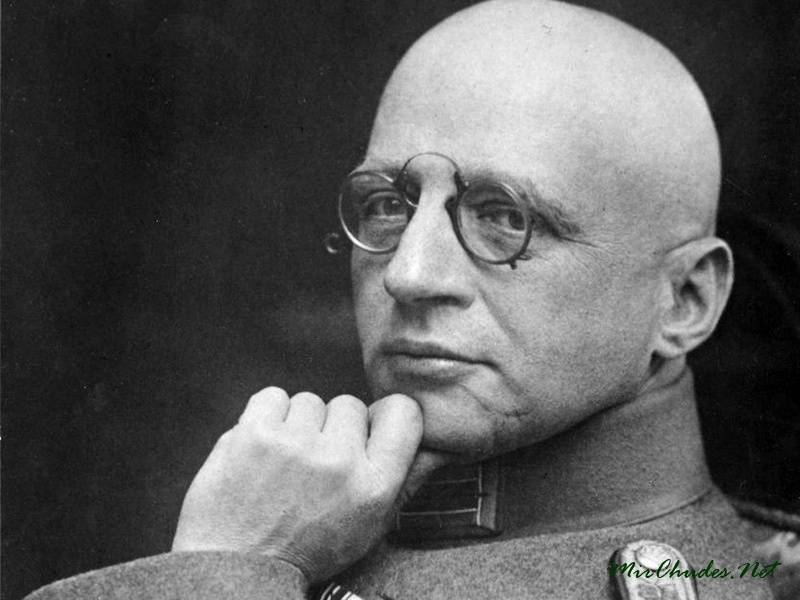 Fritz Gaber - the inventor of the method of producing synthetic ammonia, "mustard gas" (aka mustard) and "Cyclone B". German Emperor Wilhelm II personally awarded him the rank of captain
For this, an ammonia synthesis plant was developed, in which hydrogen and air nitrogen under pressure and heating were combined into ammonia molecules. At the same time, hydrogen was obtained from coal, through the production of water gas (the reaction of hot coal and water vapor), or by gasification of brown coal. The method was developed before the First World War, but in military conditions it allowed Germany to master the production of gunpowder and explosives. Ammonium nitrate for a long time became the most common type of explosive, and from a mixture of ammonium nitrate with finely ground coal, a good artillery gunpowder turned out that did not use a single gram of cellulose.
Subsequently, Germany developed a process for the production of gunpowder from wood pulp using nitro-diglycol derived from potato alcohol, which came up as a substitute for deficient nitroglycerin. The production of nitroguanidine (about 3000 tons per month), a valuable additive to pyroxylin powders to reduce the burnout temperature or a component of explosive mixtures derived from urea and ammonium nitrate, was also mastered.
During the war, a whole number of compounds were tested that can be used as explosives or components of gunpowder. Among them was nitriourea, which is a blasting explosive, somewhat more powerful than TNT.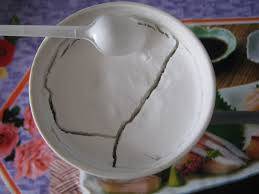 Nitrourea at the drying stage
In my opinion, even the Nazis did not have a lush imagination to pay close attention to this very valuable substance. The fact is that raw materials, urea, can be obtained not only by industrial synthesis (production from ammonia and carbon dioxide under heating and pressure), but also by biological means. In mammals, including humans, urea is the end product of protein metabolism and is excreted from the body with urine. Human urine is an 2% solution of urea, although its content in urine can vary significantly depending on age, health, and diet, since food rich in protein certainly leads to an increased content of urea in urine. But on average you can take content in 2%.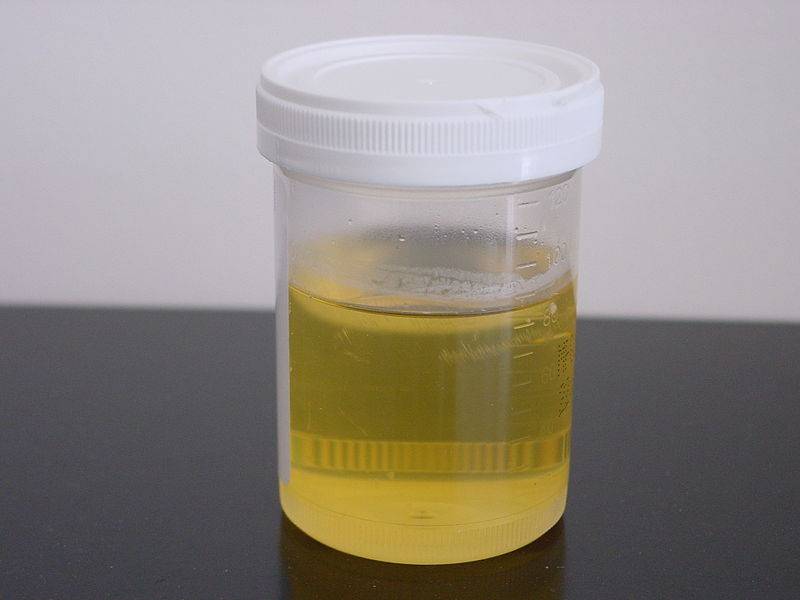 Although it is not easy to believe, but this substance, which each of us sends to the sewage every day, can become a valuable military raw material.
Per day, a person excretes about a liter of urine, or about 20 grams (according to other information 28-30 grams) of urea. Accordingly, in a year one person releases about 7,3 kg of urea. This is quite a lot, enough to fertilize the dacha. Accordingly, the population of the whole country allocates a very considerable amount of this valuable substance. Conventional million people - the population of a large city - 7300 tons of urea per year. The population of Russia as a whole, calculated in 142 million, annually allocates several more than one million tons of urea per year. For comparison, the annual production of urea in Russia was, according to data for 2015, about 6,3 million tons, and most of this is exported. Thus, the population of Russia annually lowers urea into the sewage system in the amount of approximately 15% of its annual industrial production.
Of course, in peacetime, it does not make much sense to start collecting and processing urine to extract urea from it. However, in wartime, it may well be a situation where it becomes necessary. The reason for this may be either the loss of part of the capacity for the production of nitrogen compounds, or the undesirability of spending ammonium nitrate on the synthesis of urea. The latter is more likely, since ammonium nitrate is nevertheless necessary both as a raw material for explosives and as fertilizer. Then yes, collecting urine for recycling will be justified and necessary.
It is not so difficult to separate urea from an aqueous solution. Nitric acid is added to it, which results in the formation of urea nitrate, a water-insoluble salt, which can be easily filtered. Then, the urea nitrate is treated with concentrated sulfuric acid, which converts it to nitricurea. For obvious reasons, we have no opportunity to delve into the subtleties of the production of these products, it is only important to emphasize that this is possible and technically feasible.
Both products are suitable for explosives. Urea nitrate has explosive properties and is used as an explosive in the mining industry, and nitrous urea, as already mentioned, is a very powerful explosive. It has a number of drawbacks, such as low stability and hygroscopicity, but there are ways to eliminate them.
According to some reports, urea nitrate can be used as an oxidizing agent in solid rocket fuels, together with aluminum powder and synthetic rubber as a fuel.
So, from a military-economic point of view, an amazing picture is obtained that stuffing for a rocket can be produced from urine using nitric urea as a charge for a warhead, and urea nitrate as a component of rocket fuel. It is possible that the properties of such a rocket will not be as prominent as those of the models put into service, but, nevertheless, it will be ammunition that is quite usable.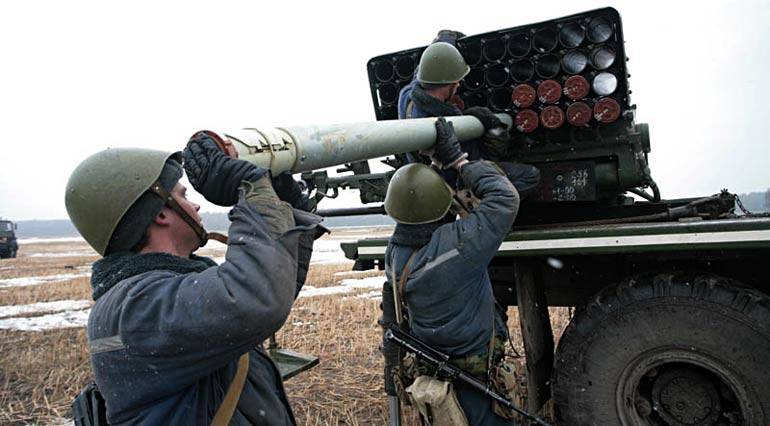 Lost urine - now you can charge and shoot
How much urine does it take to produce, say, 20 thousand tons of urea nitrate per month? This will require 11600 tons of urea in the solution, and this amount of urea per month can produce about 20 million. This will require collecting approximately 600 thousand tons of urine. The numbers, of course, are amazing, but in general, in wartime conditions seem quite achievable. It should be borne in mind that 20 thousand tons of explosives per month is the amount that can be provided by the military operations of approximately 5-6 million people. If you put more modest goals, say 5 thousand tons of urea nitrate per month, then you need only 5 million people and collecting about 150 thousand tons of urine.
I will not now consider all the subtleties and details of the collection and processing of urine, as well as the manufacture of the products mentioned above, I will only emphasize what is directly related to the military-economic aspects of the case. First, the use of the biological source of urea can significantly relieve nitrogen production and use ammonium nitrate more expedient from a military-economic point of view. Secondly, the biological source of urea involves everyone and everyone in strengthening the rear: not only healthy, able-bodied and serviceable people, but everyone else, including the wounded, disabled, children, old people. Each of them can make a small but very valuable contribution to military production. Moreover, this participation is daily and permanent, which is very valuable from a political point of view. Yes, this is very unusual from the point of view of public morality, but this can be done in order to win the war, especially in its total version. Third, even if nitrogen production is severely destroyed during the fighting, the biological source of urea is the last source of raw materials for the production of warfare, which will still be available even in conditions of complete economic disruption.