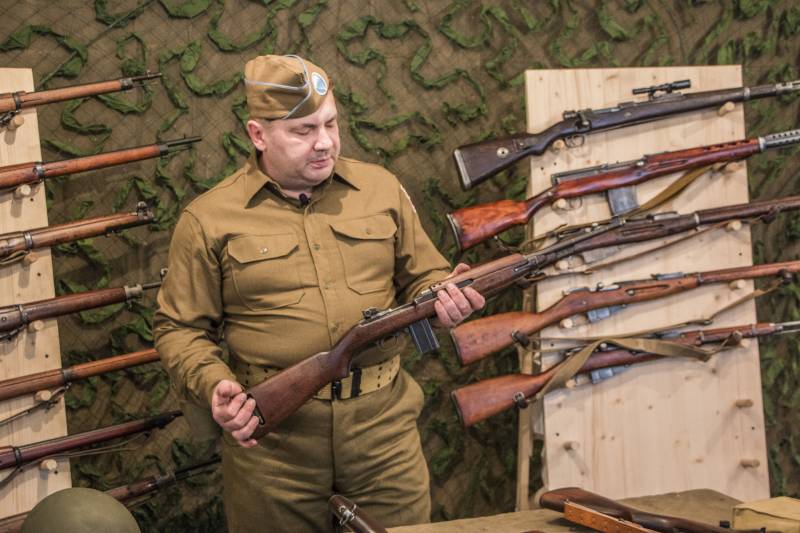 History
this very peculiar
weapons
started before World War II, in 1938. The US Army then decided to re-equip the so-called "second line" servicemen (crews of combat vehicles, guns and other soldiers who were not equipped with a full-fledged rifle) from self-loading pistols to light carbines.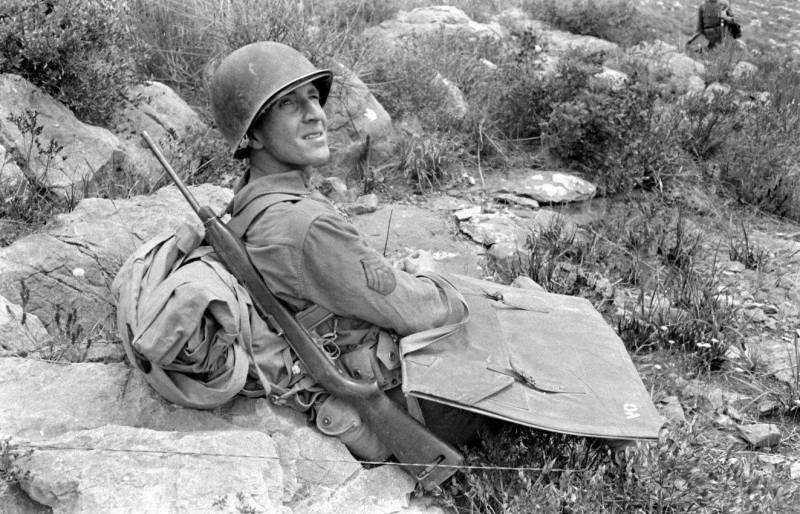 It was believed that the carbine has greater efficiency and lower costs for training soldiers compared to pistols.
In 1941, Winchester developed a new .30 cartridge (7,62 × 33 mm) for the US Army. The short bullet of the new round-toed cartridge had a rather mediocre ballistics, quickly losing speed. The cartridge was difficult to compare with intermediate cartridges that are equipped with sharp-nosed bullets, designed for firing at relatively long ranges.
Until now, there have been discussions among specialists on how to properly define the class of this cartridge. Most likely, the most appropriate designation that was given to it when it was adopted was "carbine" (Carbine), despite the fact that the cartridge was used in the only (at that time) sample of the weapon for which the cartridge was designed.
Under this new cartridge firm Winchester and was developed lightweight self-loading carbine.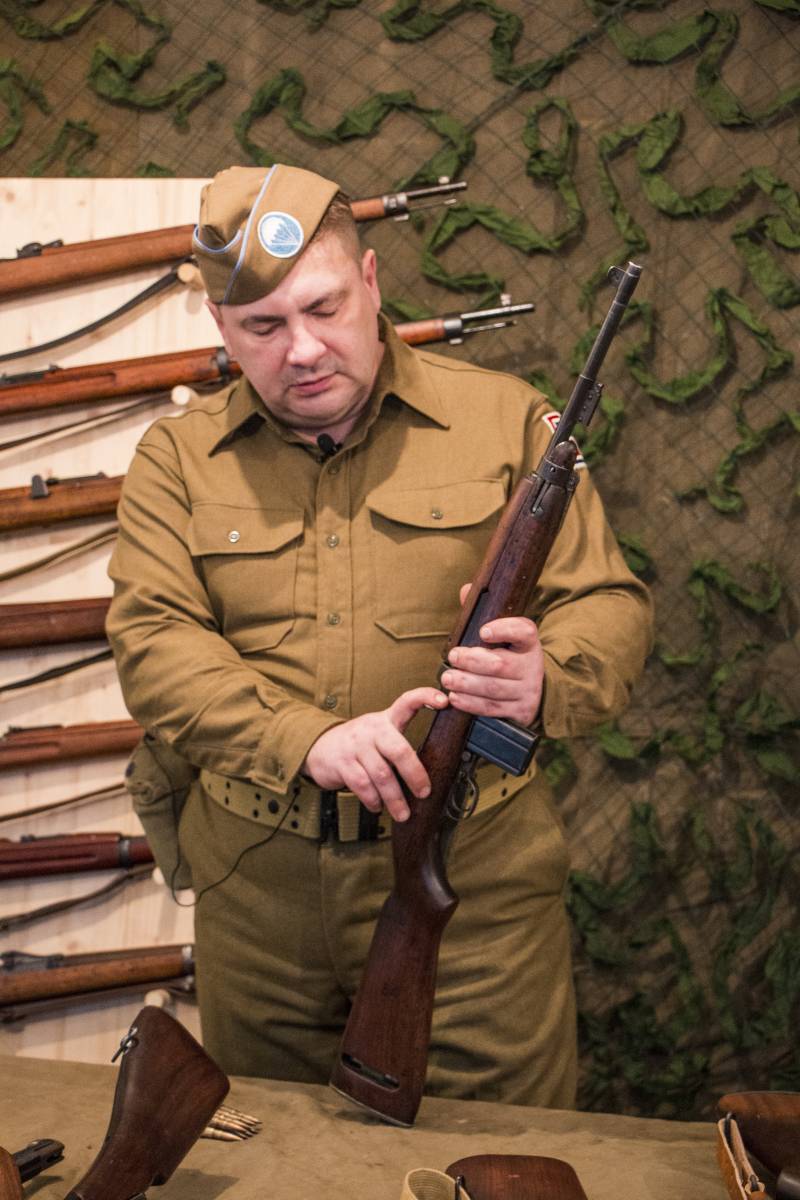 Light and fairly elegant weapon. Comfortable and catchy. The carabiner was short, had a mass of just kg of loaded weight in 2,8 - that is, it was significantly lighter than the machine guns of that time.
In extreme cases, it was possible to shoot from one hand, like a pistol. In fact, it was a carbine, more similar to such weapons as the Mauser C96 or the artillery Luger.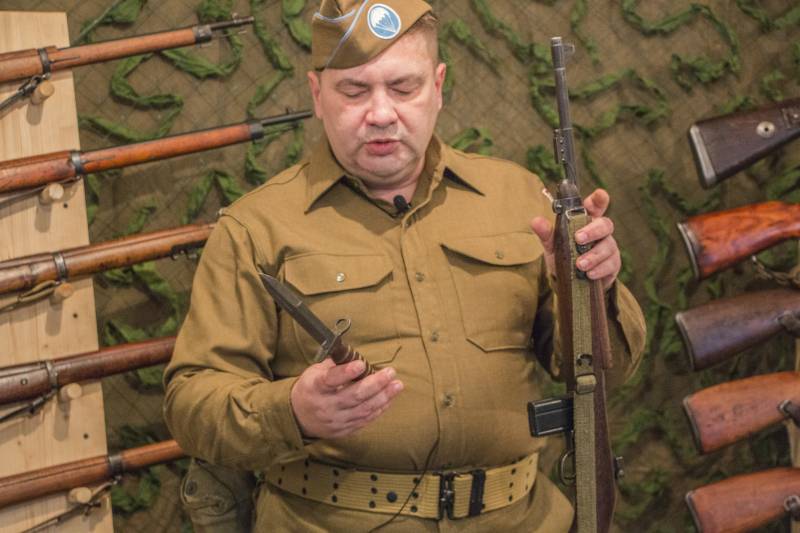 The carbine took part in the Second World War and enjoyed success with the infantry, thanks to its outstanding qualities, which, however, did not include a good sighting range.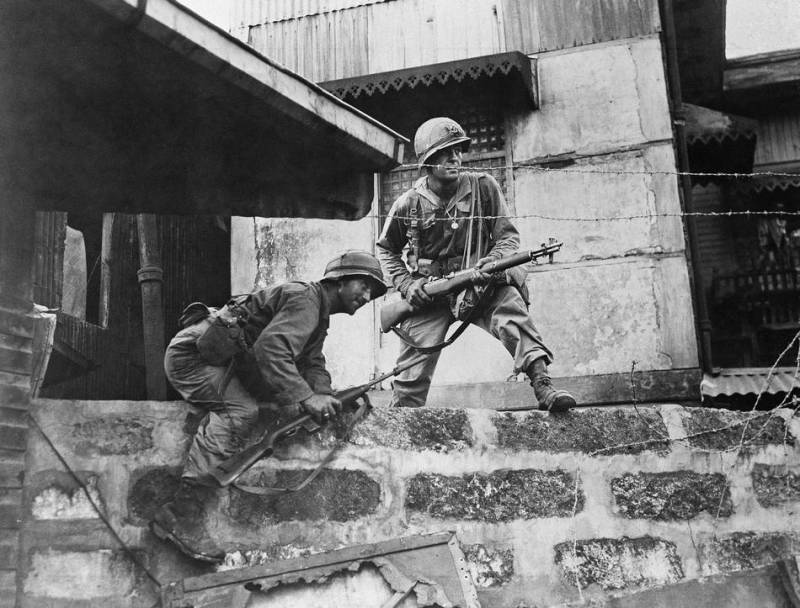 М1 was successfully used in melee, surpassing any gun submachine guns of the time in accuracy and accuracy of a single fire. Quite mild compared to rifles recoil made it possible to conduct frequent fire. The target firing range did not exceed 275 m, which was associated with the shape of the bullet.
However, it was a great melee weapon. In total, more than 6 million M1A1 carbines were released.
Andrei Bondar from the Infantria historical reconstruction club will tell about the carbine device, as always.