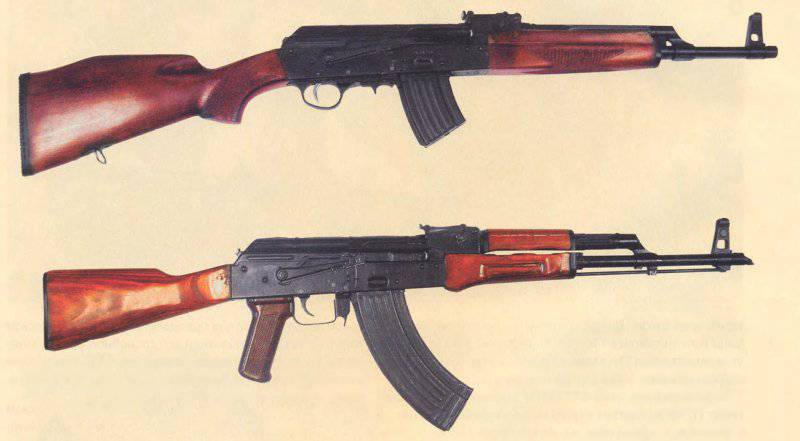 Carabiner OZ-25 (above) and AKM machine gun (below), on the basis of which OTs-25 was created
In the second half of the 80's. last century in the world it was a time of detente. This led in the USSR to the release of a large number of small
weapons
. At the time, large labor and financial resources were spent on the development and production of these samples, and then suddenly this military weapon turned out to be unnecessary, and considerable funds turned out to be "thrown to the wind." What could be done in such a situation?
Exit found pretty quickly! Designers of combat rifle and sporting and hunting weapons joined forces and began to convert military samples into hunting and sporting ones. Reworked Mosin and Dragunov rifles, Simonov carbines and Kalashnikov assault rifles ...
Many enterprises of Russia, including the Central Design Research Bureau of Sporting and Hunting Weapons (TsKIB SOO), contributed to the reworking process. In 1993, the well-known gunsmith, the creator of the world-famous carbines family, based on the modernized AKM assault rifle, developed a self-loading hunting carbine OZ-25, chambered for 7,62X39 mm, intended for commercial and amateur hunting for large and medium animals.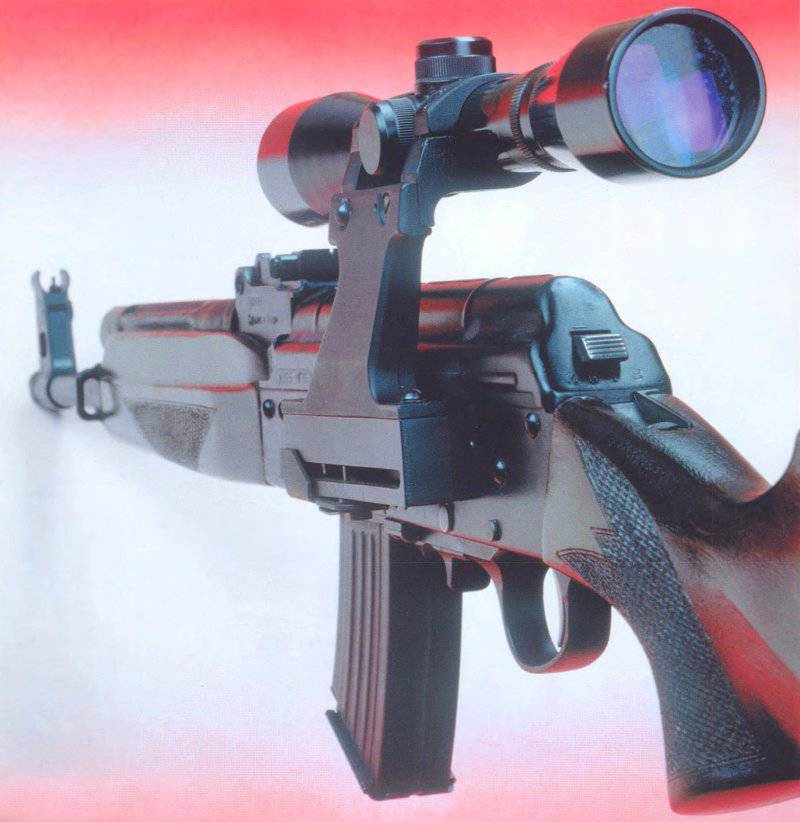 Butt of hunting type carbine OTs-25 and automatic AKM
In accordance with the functional purpose of the carbine, it is equipped with a new trigger guard: the trigger is moved back; A new butt of a hunting type with a protrusion for the arm and under the cheek, shortened by a magazine with a new latch for five rounds.
The carbine is reloaded due to the energy of the powder gases discharged from the barrel to the gas chamber, and the energy of the return spring. Locking the barrel on two stops is carried out when turning it with a bolt carrier.
USM hammer type allows only single fire and setting on the fuse.
The open aiming device allows to conduct aimed shooting at a distance of no more than 400 m.
Butt and forend made of walnut or birch wood.
In general, a carbine is a good acquisition for a hunter, a fisherman and a collector.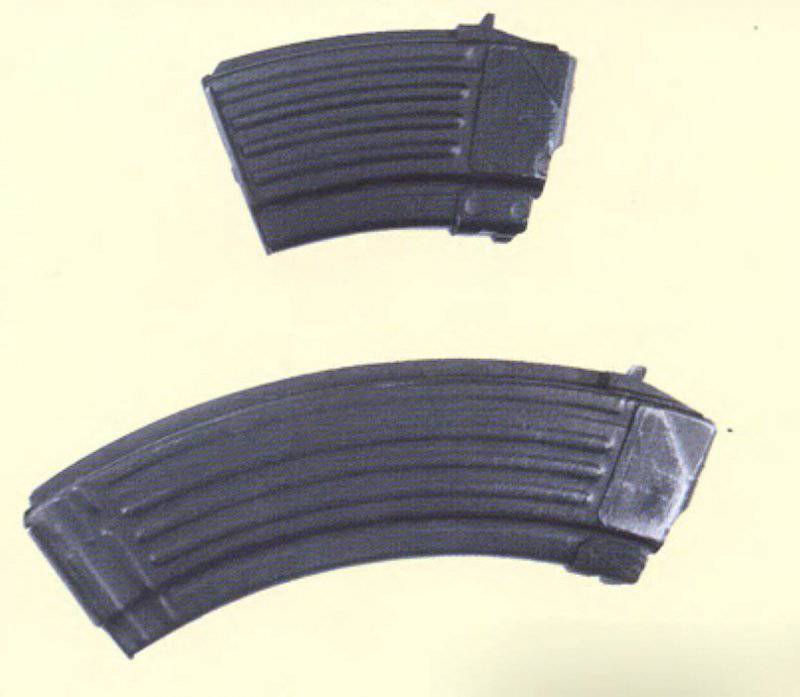 Shops OZ-25 (above) and AKM (below)
CHARACTERISTICS OF KARABINA OZ-25
| | |
| --- | --- |
| Caliber, mm | 7,62 |
| Weight, kg, not more | 3,7 |
| Mass of optical sight with bracket, kg, not more | 0,5 |
| Store capacity, patr. | 5; 10 |
| Sighting range with open sight, m, not more | 500 |
| Length, mm | |
| <br>• carbine, not more | 965 |
| • trunk | 415 |
| The diameter of dispersion of five bullets when shooting at a distance of 100 m, mm, not more | 20 |
Self-loading hunting carbine OTs-25 chambered for 7,62x39 mm. Right view

Carabiner OZ-25. Left view