The rocket unit of the Kamchatka grouping of the Pacific Fleet for the first time carried out firing from the C1 anti-aircraft missile-cannon complex, which entered service in the current year, reports
RIA News
message of the representative of the VVO Vladimir Matveyev.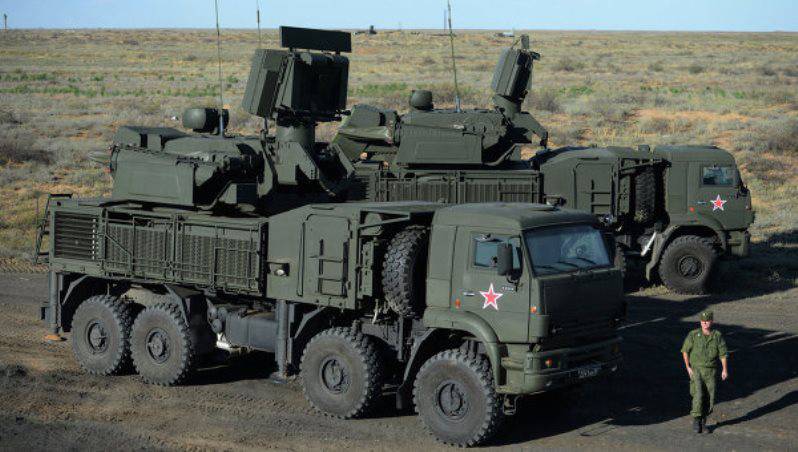 "As part of the task, the military personnel of the missile division carried out more than 50-kilometer march from the point of permanent deployment to the wet sand firing range. The Pacific Fleet fighters with overlapping time standards deployed the equipment in an unequipped position and fired rocket-cannon firing at small air targets moving at different speeds at different altitudes, "said Matveyev.
He noted that during the shooting the complex was used both "as an independent combat unit and as a command post controlling several of its firing batteries at once".
"During the shooting, the rocket men alternately tested their cars in the master-slave mode. Depending on the characteristics of the target, the equipment of the complex independently determined which
arms
- give preference to rocket or artillery, "explained Matveyev.
"In total, more than 100 military personnel and more than 10 units of combat and auxiliary equipment participated in the firing along with the supporting forces. It is planned that the air defense missile system C1 will soon take up combat duty, "he concluded.
Help district press service:
"ZRPK" Shell C1 "is intended for close cover of civilian and military installations from all modern and promising air attack means in any weather, climate and electronic environment day and night. Its combat capabilities provide an effective fight against any type of manned and unmanned aerial attack means, including armed ones aviation airborne precision weapons. "