The Russian Space Forces and the defense industry enterprises have agreed to switch to the full life cycle of service for Su-34 bomber, reports
RIA News
Commander-in-Chief of the All-Union Congress of the VKS Viktor Bondarev.
"By the end of this year, we plan to switch to the full life cycle of creating the Su-34. Today we discussed this at the plant. We will start from the end of this year, as soon as the relevant contracts are concluded, "said Bondarev.
According to him, "the full life cycle will help ensure the reliability of the service and increase its serviceability, which should not be less than 90-95%." In addition, "due to constant monitoring, the aircraft will issue the correct flight hours."
"Suppose an airplane is supposed to fly 300-400 hours per year. He flies, and the company will be responsible for its health. This is better for them, they will monitor the condition of the units and units, "he explained.
"There was practically no rapid exchange of information. Now, within two or three hours, the company will be able to determine which part is needed and where it can be taken from, "Bondarev stressed.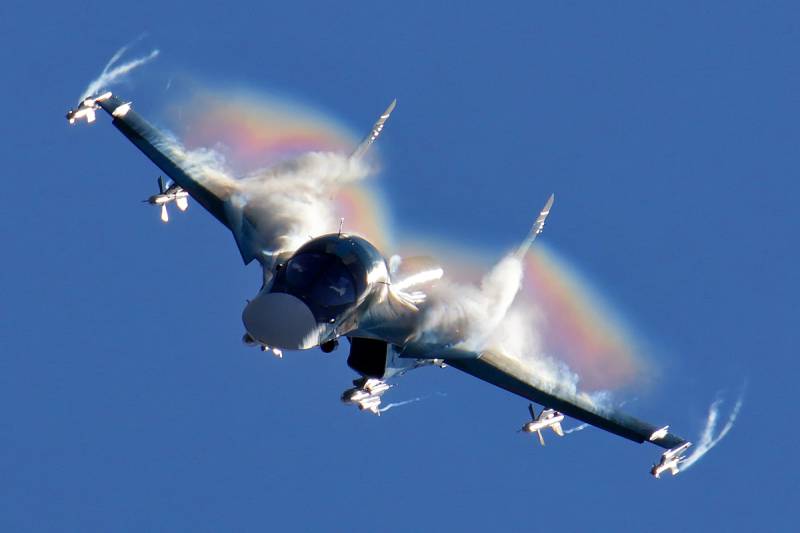 He noted that "the Su-34 headquarters service center will be at the Novosibirsk plant, representative offices in all parts where these aircraft are located."
"This aircraft will replace the Su-24 when it runs out of its installed resource. The Su-34 will go on the program as a fighter-bomber, and we will consider it in the future as an attack aircraft
aviation
. In the future, he may be replacing the Su-25, and we will go on the same line of various modifications of the Su-34. Versatility will be achieved, "said Bondarev.
During operation, the Su-34 "showed itself from the most beautiful side, it has a very good bomb load - 8 tons, excellent accuracy characteristics, allowing it to work as an ordinary bomb almost as high-precision
weapons
"He added.
"The aircraft today is practically brought to a state that satisfies all the requirements of the technical assignment issued by the aerospace forces," the commander concluded.