Aviation
the 5th generation T-50 complex, due to its stealth, will be able to carry out delicate missions on the territory of the enemy, said Givi Janjgava, head of the Ramensky Instrument Design Bureau, which is engaged in the creation of airborne equipment for aviation.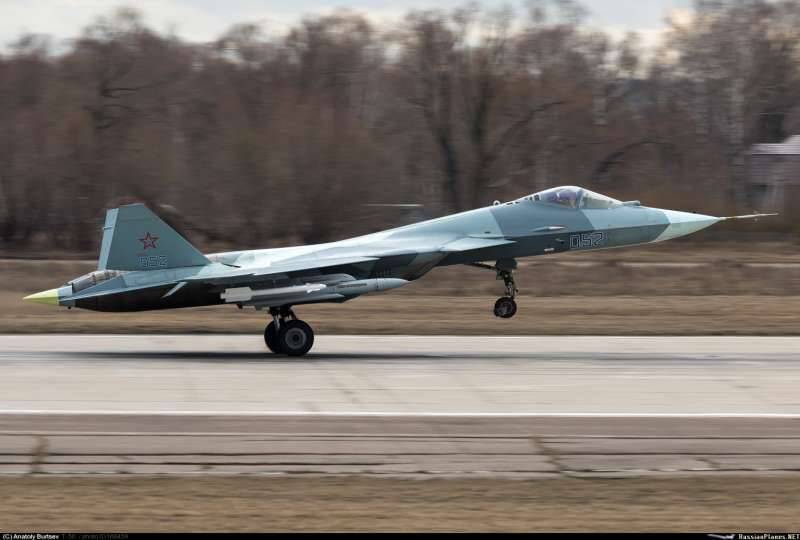 "The T-50 is a multifunctional machine that, in addition to achieving air superiority, can solve tactical tasks. Because of his low visibility, he will be able to penetrate deep into the territory of the enemy and deliver pinpoint strikes, "the newspaper quotes Janjgava
Look
.
According to an expert in the field of aviation, Andrei Frolov, "the fighter is going through the next stage of flight tests, their goal is to confirm the aerodynamic qualities of the aircraft in various piloting modes."
"The fighter can carry missiles and bombs in the internal compartments, which provides low-invisibility technology. But he has the possibility of placing additional weapons on external hangers. It can be either high-precision air-to-air cruise missiles, air-to-ground, air-to-ship, or adjustable bombs. And both previous and future generations, "he said.
Boris Obnosov, Director General of Tactical Missile Weapons Corporation: "The T-50 will receive six radically new missiles by the 2017 year, and six more by the 2020 year. Four samples of intra-body rockets have already been created and are being tested. "
«
Weapon
tested on other aircraft, and only those species that will be inside the fuselage of the T-50, are tested directly on it. For example, anti-radar missile X-XNUMHUSHK ", - said the general director.
The X-XNUMHUSHK rocket was first demonstrated at MAKS-58 in Zhukovsky. According to experts, "the fundamental difference from its predecessors is the possibility of obtaining target designation and guidance even when they are in the fighter's compartment." Another feature of it is the square section of the hull, "which provides a more compact placement of the package inside the bomb hole".
Help newspaper:
"T-50 (project PAK FA) is a fifth-generation Russian aircraft, equipped with a fundamentally new avionics system and a promising radar with a phased antenna array. The first flight took place in 2010, in Komsomolsk-on-Amur, the first public demonstration of the fighter - in 2011, at the MAKS aerospace show in Zhukovsky near Moscow. "