Russia is ready to offer the Malaysian Defense Ministry fighter jets that fully meet its requirements, reports
TASS
statement by the head of the Russian delegation at the Defense & Security Asia 2016 arms exhibition (DSA-2016) Vladimir Ereschenko.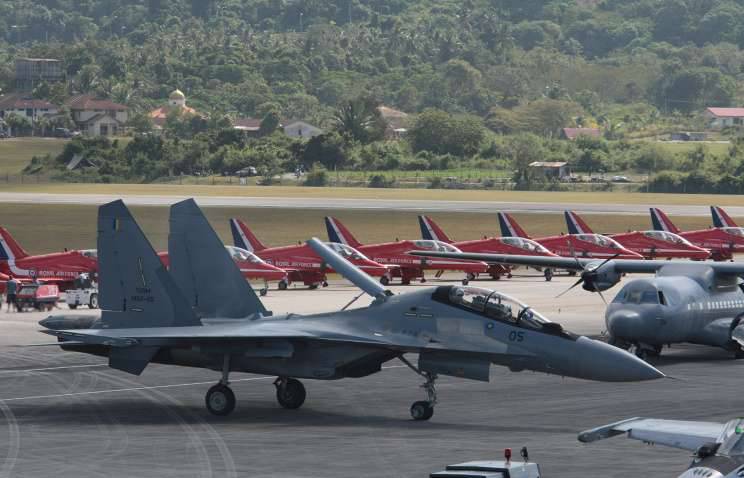 Archive photo
"The tender for new fighters by the Malaysian side has not yet been announced, so it's premature to speak about our participation in it. At the same time, Russia is ready to offer fighters that will fully meet the requirements of the Malaysian side, "said Yereschenko.
He stressed that "the export potential of the Russian
weapons
in the Asia-Pacific region is traditionally very high. "
"Today it (potential) is additionally supported by the successful use of Russian technology in large-scale anti-terrorist operations. When weapons are not needed for parades, customers come to us, "said Ereshchenko.
"Today, the Malaysian Air Force is successfully operating Russian Su-30MKM fighters. As part of the offset program, a service center for their repair has been created and a modern simulator for training pilots has been installed, all the necessary infrastructure has been organized. Therefore, the purchase of Russian-made fighter jets seems to be a logical and economically reasonable step, "said the head of the delegation.
"We are carrying out all the necessary marketing work to promote Russian Su-brand fighters," he added.
According to Yereshchenko, "during the exhibition, special attention will be paid to the issue of further improving the after-sales service of the Russian
aviation
the equipment, which is currently in service with the Malaysian Air Force, and the overhaul of the Su-30MKM multipurpose fighters. "
The agency recalls that the contract for the supply of the Malaysian Air Force 18-si-30MKM was signed in 2003, the supply of aircraft ended by the year 2009. The transaction value was about $ 900 million.