The US military budget for 2017 g shows that Washington gives priority to rivalry with the Russian Federation and China, as well as the strategy of Third Offset, the purpose of which is to gain military and technological advantages over Moscow and Beijing, writes JB Press.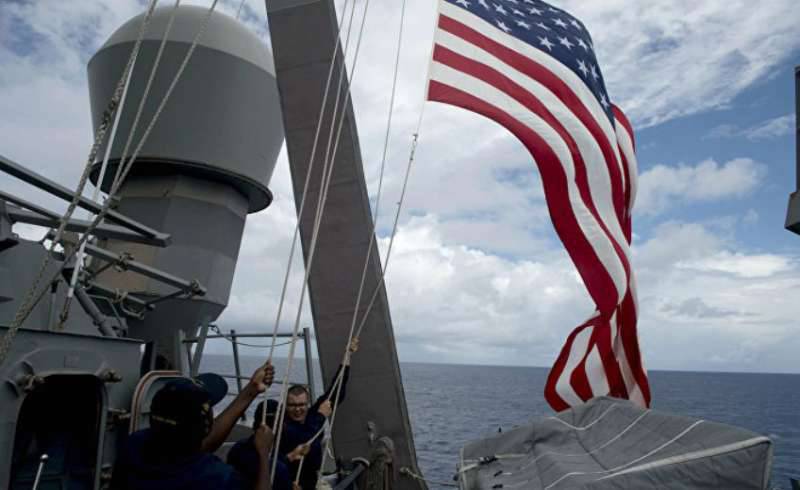 "Offset is a strategy that neutralizes the advantage of opponents (Russia and China) due to the further development of technology," - quotes the publication
RIA News
.
According to the logic of the strategy, in order to confront Russia and China, "The United States needs to secure an advantage in five areas in the long run: unmanned operations, actions
aviation
extended range, subtle actions of aviation, underwater actions and integrated systems of engineering and integration. "
"US unmanned operations plan to develop in three main areas: these are HALE (High-Altitude Long-Endurance) class drones, a family of unmanned combat systems Unmanned Combat Air Systems and UCAS sea-based combat unmanned aircraft systems," JB Press writes.
The Pentagon wants to achieve the inconspicuous actions of the Air Force using the new F-35 fighter aircraft, "but their invisibility technology is imperfect, which forces the military to look for ways to improve the stealthiness of the bombers," the author notes.
"The strategy takes into account such types of weapons as a long-range unmanned aerial vehicle (successor to RQ-4 Clobal Hawk), a multi-purpose sea-based unmanned aerial vehicle (for example, X-47B), long-range bombers (LRS-B), electromagnetic rail gun and laser
weapon
, submarine Virginia Payload Module, "the article says.
According to the author, "The Third Offset strategy consists of six main activities: blocking access to the regions you want to rival, submarine warfare, cooperation and interaction between people and machines, cyberwar, protection of guided missiles, creation of a combat strategy."
At the same time "8,1 billion dollars will be allocated to increase the combat readiness of the Navy, 6,7 billion dollars to cybersecurity, 12,8 billion dollars to the rocket industry, 71,8 billion dollars to research and development," the newspaper writes.