By launching an antiterrorist operation in Syria, Moscow managed to change the situation in favor of the Syrian troops, while the Russian military demonstrated during the attacks on terrorists their capabilities
weapons
, the article says the agency Sputnik, which leads
RIA News
.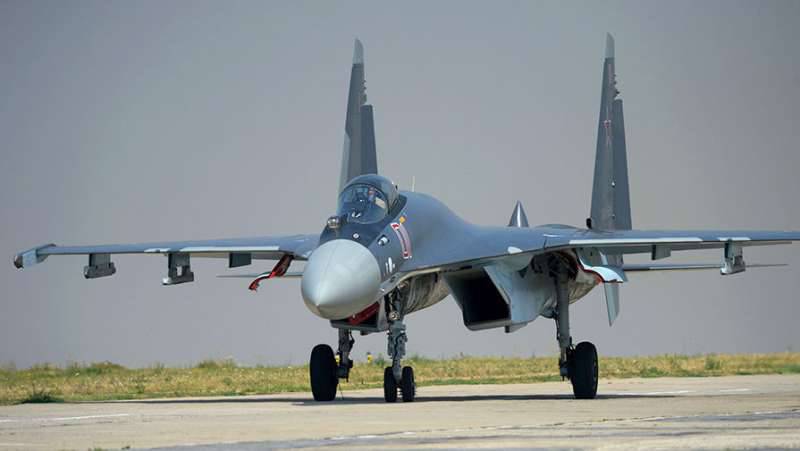 Having made the top 5 of Russian weapons, which "debuted" in Syria, the agency put the Su-35 fighters first.
"The fighter's impressive combat effectiveness has already attracted the attention of many potential buyers around the world," the authors emphasized.
Second place at the Caliber. "In October 2015, the world" suddenly "realized that Russia possessed the latest long-range cruise missiles. Then from the ships of the Caspian
fleet
The Russian Navy launched Caliber missiles, which hit several IS targets from a distance of several hundred miles. "
The Tu-160 bomber was on the third line of the rating. "Tu-160, as a rule, is perceived as a deterrent system for the delivery of nuclear weapons, capable of covering a distance of up to 14000 km without refueling. However, in Syria, these aircraft destroyed a number of IS objects with conventional ammunition, such as KAB-500 adjustable bombs, high-precision
aviation
X-29L air-to-surface missiles and X-101 air-based cruise missiles. "
The TOC-1A salvo-fire system "Solntsep" took the 4 line. "Its thermobaric projectiles proved to be particularly effective in mountainous areas, since the TOC-1A blast wave resonates and amplifies in a closed area - an unpleasant surprise for the IG fighters who tried to use the highland areas to escape," writes the publication.
The fifth position was taken by the BTR-82 - "an invaluable tool for every infantry operation".
"The 30-mm automatic cannon, paired with the 7,62-mm machine gun, practically breaks concrete structures, while digital guidance systems ensure that visibility will not be disturbed even at night," the authors note.