In the Russian Federation, a new anti-aircraft artillery complex is being developed, which will replace the Tunguska and Shilka complexes, reports
RIA News
report of the head of the air defense forces Alexander Leonov.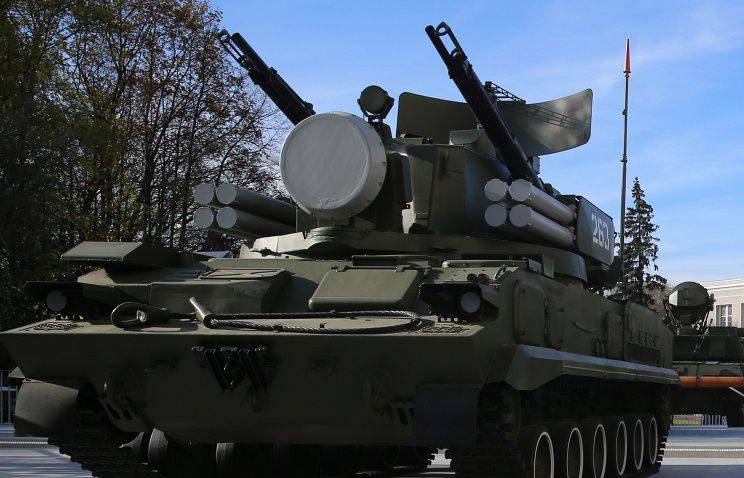 Anti-aircraft complex "Tunguska"
"In place of our Tunguska and Shilka complexes, a new promising anti-aircraft artillery complex in the caliber 57 mm is being developed," Leonov said, without specifying any development timeframe or new name.
weapons
.
Help Agency:
"Shilka" is a Soviet anti-aircraft self-propelled gun armed with a quad automatic 23-mm cannon, which is designed to directly cover ground troops, destroy air targets at distances up to 2,5 thousands of meters and altitudes up to 1,5 thousands of meters flying at speeds up to 450 meters per second .

The Tunguska anti-aircraft missile and gun system provides for the detection, recognition, tracking and destruction of various types of air targets (helicopters, tactical aircraft aviation, cruise missiles, drones), as well as the destruction of surface and ground targets. "