During the regular briefing, the Chief of the Main Operations Directorate of the General Staff of the Armed Forces of the Russian Federation, Colonel-General Andrei Kartapolov, said that 98 airborne combat sorties were scheduled for the current day. During these sorties, Russian pilots must strike at 190 targets identified. This infrastructure and the position of terrorists in Syria. At the moment, more than three quarters of the planned strikes that led to the successful defeat of the targets have already been committed.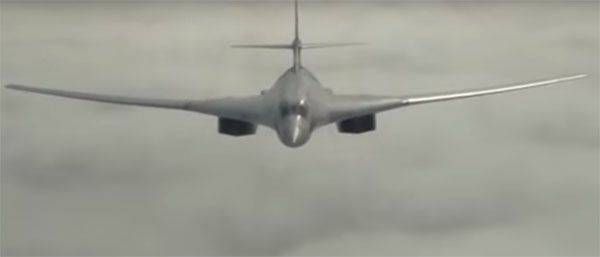 RIA News
cites the text of the statement by Colonel-General Andrei Kartapolov:
The Russian Aerospace Forces continue to inflict massive
aviation
strikes against terrorists in accordance with the plan of the air operation.
According to the representative of the General Staff of the Russian Armed Forces, around 9: 00 (Moscow time), the strategic missile-carrying vehicles Tu-95MS launched 12-ti airborne cruise missiles at ISIL terrorist objects. It is reported that targets were hit in the provinces of Aleppo and Idlib.
Andrei Kartapolov:
The targets for destruction were fuel warehouses, a plant for the production of explosives, a command post and the headquarters of the IG organization in the city of Idlib.
From about 16: 40 (MSK), a squadron of Tu-22М3 long-range bombers delivered a massive blow to the provinces of Rakka and Deir ez-Zor, destroying several oil refineries, ammunition depots and production workshops
weapons
and explosives. As a result of one of the blows, a large oil pumping station with multiple specialized vehicles was destroyed.
According to Andrei Kartapolov, the militants recognized the elimination of the field commanders Abu Nurlbagasi, Mohammed ibn Khairat, Al-Okaba as a result of the rocket-bombing attacks of the Russian aviation, in the province of Aleppo.
From Cartapolov's message about the liquidated leaders of the militants:
It was reported that on the night of 18 in November members of the Sham Taliban gang organized the removal of the body of their commander Amad Ziyay, who was killed in the area of ​​Mount Jubb al-Ahmar. The remaining gangs operating in the area urgently requested reinforcements in connection with heavy casualties.
The funeral of field commander Abu Bakr, liquidated as a result of one of the rocket-bomb strikes of Russian aviation, took place in the town of Askhim 18 on November.
In addition, the representative of the General Staff of the Armed Forces said that the militants hide their true losses. Unable to bury the dead according to the customary canons, they dump the bodies of their comrades in terrorist groups into the city sewers.