Syrian government army offensive continues with support
aviation
VKS of the Russian Federation. In the southeast of Aleppo province, several dozen militants from the Jebhat al-Nusra terrorist group were destroyed. Settlements of Bern and Tel Hade liberated. In the area of ​​the Air Force Academy, the armed forces of the SAR attacked militant positions and warehouses with
weapons
. As a result of the strikes, a warehouse with ammunition and several all-terrain vehicles equipped with large-caliber machine guns were completely destroyed.
Fierce battles take place in the quarters of Aleppo itself (the largest city of Syria in terms of population). Thus, blows were struck at the buildings in which the militants "Dzhebhat al-Nusra" had settled in the Ar-Rashidin and Bustan al-Qasar neighborhoods abandoned by the townspeople.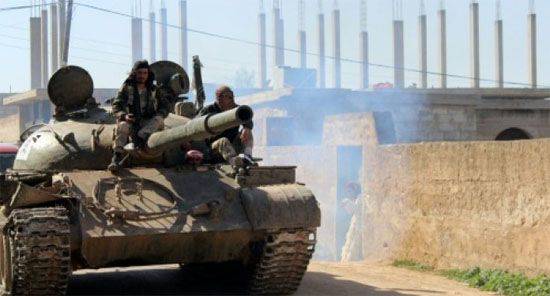 Fighting continues in the suburbs of Damascus. War correspondent of the Syrian news agency
SANA
reports that in Harasta, the troops managed to defeat a militant detachment of up to 100 people. The militants who survived after a series of blows began to leave through agricultural sectors, where they fell into the ring. Captured managed to take militants number up to a platoon.
President Vladimir Putin discussed the situation in Syria with members of the Security Council of the Russian Federation.
RIA News
cites a statement from the Kremlin press service:
During the operational meeting with the permanent members of the Security Council, the course of the ongoing operation of the Russian videoconferencing system in Syria was discussed.
Meanwhile, from Canada comes the information that the new head of the government of this country, Justin Trudeau, confirmed his intention to withdraw from the coalition participating in the operation in Syria. According to Trudeau, Canadian Air Force aircraft will not strike in Iraq and Syria.
Trudeau:
The country's defense minister, Sajjan, has been instructed to work out the issue of the return of our aircraft to the home registry bases.