The spokesman for the Russian Defense Ministry, Major General Igor Konashenkov, said at a press conference that on Monday the Russian
aviation
made 55 sorties from the Khmeimim base, during which 53 targets of the Islamic State terrorist group in Syria were attacked.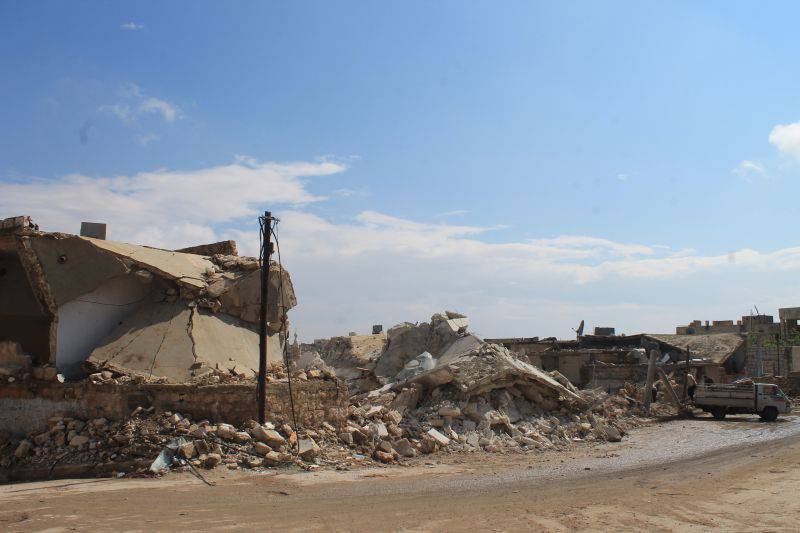 "In just a day, Russian military aircraft destroyed: a stronghold of terrorists near the village of Salma in the province of Lattakia, seven command posts of militants, six field camps for training terrorists, six ammunition depots," RIA quoted him
"News"
.
Konashenkov highlighted the destruction of the buried command post of the group in the province of Ham using the adjustable bomber Su-24M bomber.
According to him, the actions of Russian aircraft have created serious problems for the logistics of the IG in Syria: at present, the militants are trying to deliver weapons, ammunition, and fuel from the Rakka province to the front line.
Simultaneously with the actions of the Russian Aerospace Forces in the same areas, the land operation of the government units of the Syrian army is successfully taking place. In particular, the Syrian military managed to establish control over three strategic heights and two villages in the province of Latakia, as well as over the eastern edge of the city of Salma.
Attacks on the positions of terrorists are also inflicted on the territory of the province of Hama.
"To the north of the city of Hama, a large number of terrorists were killed, many units of armored vehicles and ammunition depots were destroyed. Five machine guns equipped with machine guns, three anti-tank guided missiles (ATGM) "TOW-1" in the American configuration were destroyed ... Command posts, warehouses were destroyed in a number of villages
weapons
and ammunition. 20 vehicles that transported terrorists were also destroyed, "said Syrian General Ali Mayhuba.