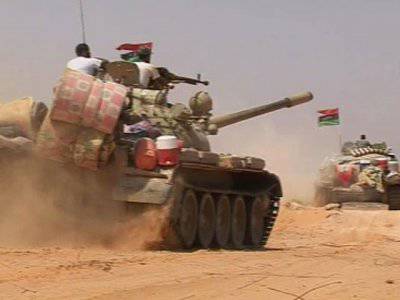 People from the inner circle of Muammar Gaddafi, including the head of the security service of the ousted Libyan government, arrived in the capital of Niger. This was reported by representatives of the local administration. In addition, it was reported that a convoy of trucks with a cargo of gold, money and
weapons
. The caravan is accompanied by fighters from the Tuareg tribe.
It seems that Colonel Gaddafi himself is still in Libya. The information that the day before he and his children had crossed the border was officially denied by the authorities of Niger and the US State Department. The official representative of the US Foreign Ministry, Victoria Nulan, said: "Yes, indeed, we have information that about a dozen cars crossed the Libyan Niger's border, and we know for sure that Gaddafi's officials, weapons, jewelry and money were in the vehicles But according to our information, Gaddafi himself or his family members were not there. "
The troops of the new Libyan authorities are doing everything possible to catch the colonel, but so far to no avail. On the eve of the command almost managed to agree with the elders of Bani Valid that the soldiers would be able to enter the city without a fight, but things did not reach the ceasefire. Despite the lack of ammunition, fuel, water and food, Sirte, the hometown of Gaddafi, continues to defend. Even with support
aviation
The NATO army of the new Libya is still unable to storm the city.