Swedes are waiting for Moscow attack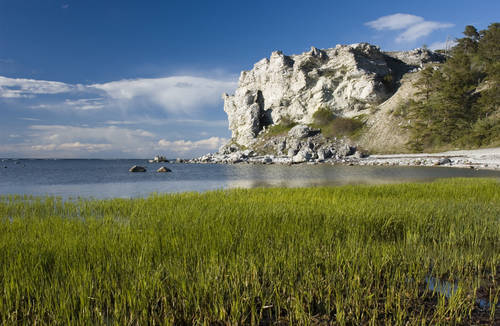 In early July, the chairman of the Swedish People's Party, J. Berklund, stated that his country was in danger. The strategic island of Gotland, located in the middle of the Baltic Sea, is now completely defenseless. And so that the Russians do not conquer it, Sweden must place a permanent brigade in 5 of thousands of people on Gotland. "If an island is taken away from us, we can never return it," he said.
One could ignore such fantasies, but recently the Swedish Military Academy published a remarkable book. In it, experts examine the question of how Sweden and Finland should act if the Baltic states are attacked by aggressive Moscow. According to the authors, Estonia, Latvia and Lithuania are too weak. In addition, these countries have an unfavorable geographical position - the Russian army is able to occupy the Baltic States almost a week without preparation. Therefore, the Baltic countries should come to the aid of Sweden and Finland.
The Swedish general K. Neretnieks believes that in the event of a Russian attack, one battalion of its paratroopers should occupy the Estonian islands of Saaremaa and Hiiumaa. At the same time, Finnish aviation needs to start destroying targets outside the Estonian islands. Then the US and NATO forces will enter the battle. But in this case, the authors of the study do not exclude that Moscow will apply nuclear
weapon
.
As Russian experts note, such plans of the Swedish military have little in common with reality. Swedes would have to study the foreign policy of Russia conducted by our country in recent years more closely. Moscow is not something that is not ready to seize foreign territories, but on the contrary, it distributes its own. And without any war. As a result of the peace negotiations with Norway, this country gained vast territories. 25 March The Russian State Duma ratified the treaty on the delimitation of maritime spaces in the Barents Sea and the Arctic Ocean. Under this agreement, almost 90 thousand square kilometers of the disputed territory were ceded under the rule of Oslo.
Ctrl Enter
Noticed a mistake Highlight text and press. Ctrl + Enter