The head of the Lugansk People's Republic, Valery Bolotov, said that the Ukrainian security forces are increasing their presence in the LPR, namely on the outskirts of Lugansk. According to statements by representatives of the LPR, city residents are expecting a repeat of the Donetsk scenario, when the Ukrainian army, on the orders of Kiev, used a military
Aviation
.
Valeria Bolotova quotes
RIA News
:
There are small shootouts, shelling. The enemy leads a constant accumulation of forces, the transfer of equipment. They constantly change their locations, sometimes lining up in battle order. We have several combat units that have completed their formation, are fully armed and ready to fight.

In the LPR, activating the Kiev detachments is attributed to the fact that quite recently the leadership of the republic, which declared its sovereignty, decided to introduce laws on the territory of Luhansk region that would comply with the legislation of the Russian Federation. Valery Bolotov told reporters that the LNR is building a legislative field based on laws in place in Russia.
Representatives of the LPR report that a preliminary investigation was conducted into the fact that the Ukrainian security forces attacked the city of Rubezhnoye, which showed that the Kiev punitive detachments used explosive bullets prohibited by international conventions.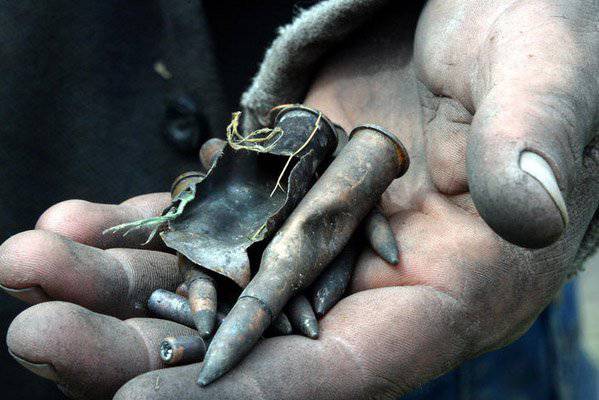 It is reported
RT
. One of the militias of the Luhansk region claims that, most likely, such bullets were used by representatives of the so-called National Guard, which consisted of motley militants of the Right Sector, who had a variety of weapons in their hands
weapons
and in fact not controlled by the "official" power.
Ordinary Luhansk residents believe that Kiev is tightening the military operation in the southeast due to the fact that it is afraid of losing the shale gas deposits that are located here.