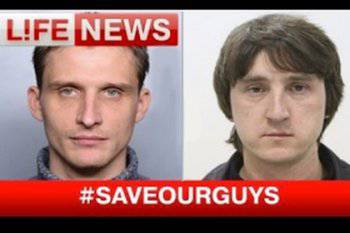 According to RIA
"News"
, on Tuesday, a representative of the US State Department, Jen Psaki, said that the US trusts the information of Ukrainian security forces officers that
Detained LifeNews Journalists
involved in smuggling
weapons
, and question their professional affiliation.
"According to reports, they were carrying a portable anti-aircraft missile system in the trunk of their car. I did not check your trunk, but I would hardly have found it like that. This raises a question about these people - are they really journalists, "said psaki at a press conference.
In addition, she said that the detainees found a press card of the self-proclaimed Donetsk People's Republic. According to Psaki, the United States condemns the unlawful detentions of media employees if it really is about journalism.
As noted by
INTERFAX.RU
Earlier, Ukrainian investigating authorities reported that Lifenews employees did not have accreditation. "They confessed that they entered the territory of Ukraine not as journalists, they came without certificates, and said at the border that the purpose of the visit was to visit some concert," said the head of the press center of the Security Service of Ukraine Marina Ostapenko.
It is worth recalling that LifeNews journalists Marat Saichenko and Oleg Sidyakin were detained on 18 in May near Kramatorsk. They were accused of promoting terrorism in the east of the country.