LifeNews journalists detained near Kramatorsk
As noted by RIA
"News"
, representatives of the Ministry of Defense of Ukraine reported that Russian journalists were detained in the area of ​​Kramatorsk, who were handed over to law enforcement agencies for an inquest.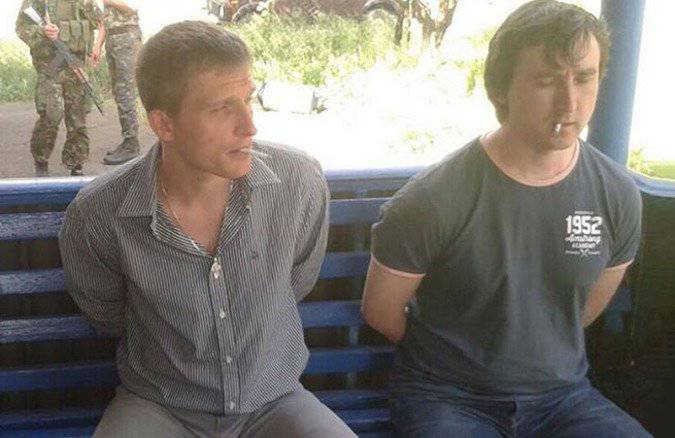 "Unidentified individuals who introduced themselves as journalists and citizens of the Russian Federation were detained and handed over to law enforcement agencies for an inquest," reports the agency. In addition, the agency announced the detention of a group of people who allegedly intended to fire a military airfield in Kramatorsk. According to the ministry, journalists were filming the actions of these people.
Earlier it was reported that under the Kramatorsk National Guard men had detained LifeNews journalists Oleg Sidyakin and Marat Saychenko. However, representatives of the National Guard under denied this information, stating that such actions lie outside their jurisdiction. In turn, the militia of Kramatorsk said that reporters with a high degree of probability fell into the hands of security forces controlled by Kiev.
As the
LifeNews
, the last time journalists contacted 13.50 Moscow time on Sunday. At that moment they were near the checkpoint at the entrance to Kramatorsk. Later, the editors were able to reach Oleg Sidyakin. When he pressed the call answer button, you could hear that they were being interrogated.
In addition, a photo appeared on social networks that proves that the journalists were detained by the military.
"The photo shows that the journalists are sitting with their hands tied. In the background are the military. The place where they are located looks like a military unit, "the channel's website says.
Later, the management of the holding of News Media appealed to the Minister of Foreign Affairs of the Russian Federation with a request to assist in the release of journalists.