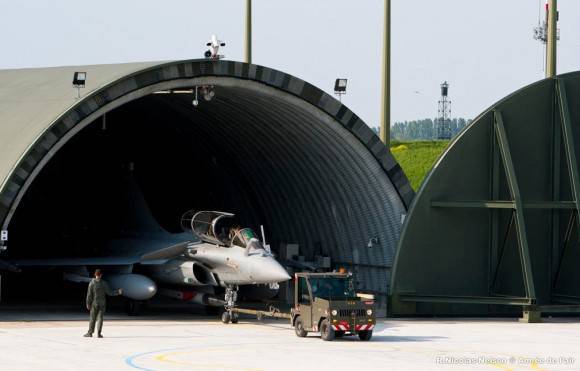 On November 20, the French Air Force conducted regular maneuvers, known as Poker, which are held several times a year in order to prepare flight crews for operations using nuclear weapons.
weapons
reports aereo.jor.br 4 December.
The training is aimed at simulating a nuclear strike and testing the readiness of nuclear deterrence forces in France, said General Patrick Charaix. Lift team
aviation
into the air is given from the underground control center in Taverny.
Fighter-bombers Rafale take part in the exercises (in the photo the aircraft rolls out of the hangar with the supersonic ASMP CR with nuclear warhead suspended under the fuselage) and Mirage-2000N ammunition), as well as C-135 tanker aircraft. The operation lasts for several hours, combat aircraft fly at high altitude with the transition to small to overcome the enemy's air defense system, perform refueling in the air.